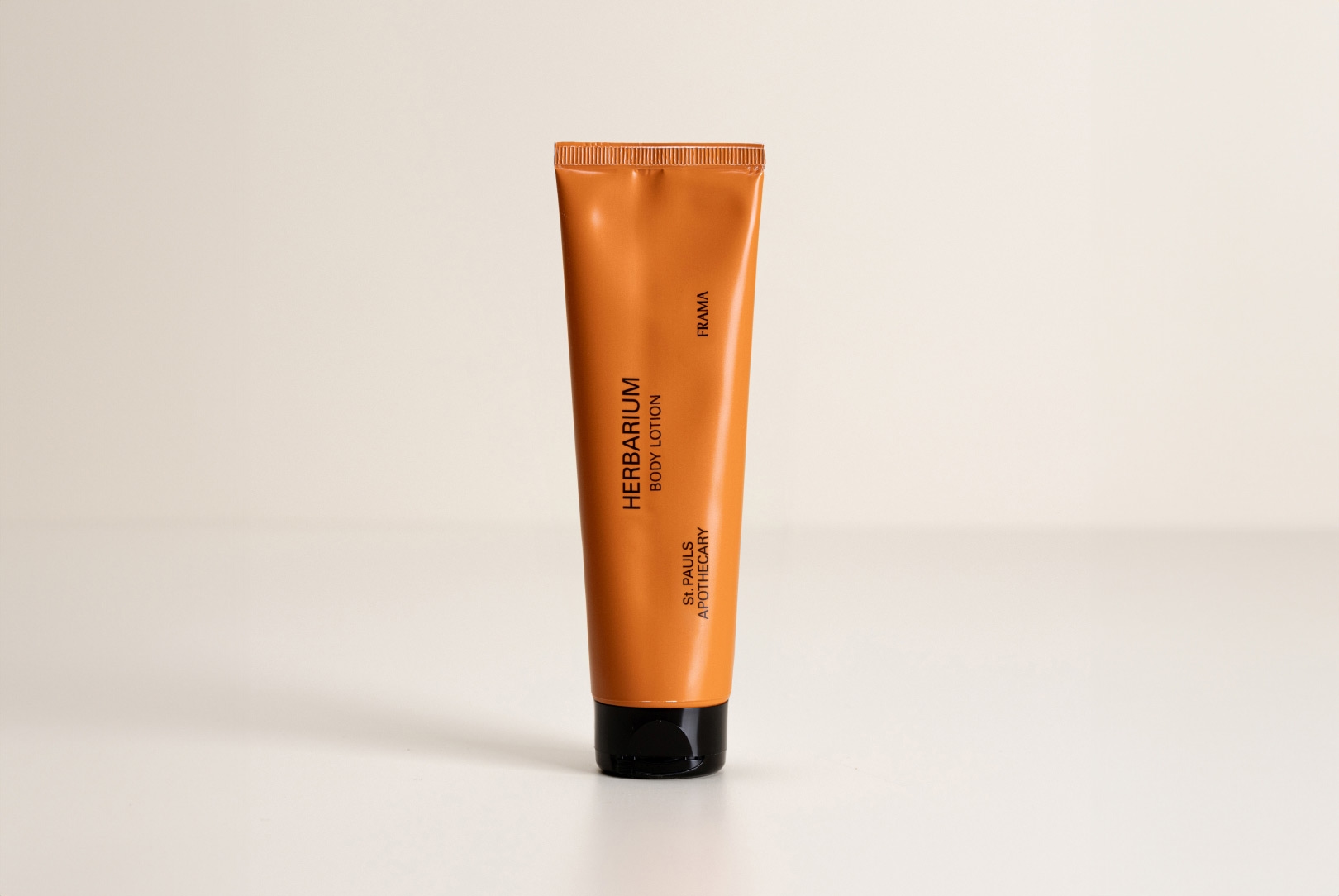 FRAMA
HERBARIUM Body Lotion
90 ml tube
Description
A multisensory experience that adds serenity to your skin rituals. In an earthy orange, the tubes have an organic look, natural appeal and sit comfortably in your hand. The contents are enriched by carefully chosen natural ingredients from the HERBARIUM line. Caring for your skin will feel like a moment of serenity beyond space and time. This is a moment to look forward to.
Details
Material
Care
Returns
Thoughtfully crafted to encapsulate the serene soul of wild blooms, FRAMA's HERBARIUM body lotion, with a rich blend of calming sunflower oil, rapeseed oil, vitamin E and softening shea butter, moisturises and protects the skin while promoting cell renewal. The body lotion regenerates the skin with a softening and protective layer.
Made in Denmark, the 90 ml tube comes in a container size that is ideal for travel and carrying around.
90 ml, height 3.5 cm, width 5.5 cm, depth 16.0 cm
Nuanced natural ingredients.
Key notes: Orange, juniper, rose and ho wood
Every object is meticulously packaged to ensure its safe delivery. In the rare event of any damage occurring during shipping, please reach out to us within a week after delivery. Since self-care products are an intimate sensory escape, we regretfully do not accept any returns.