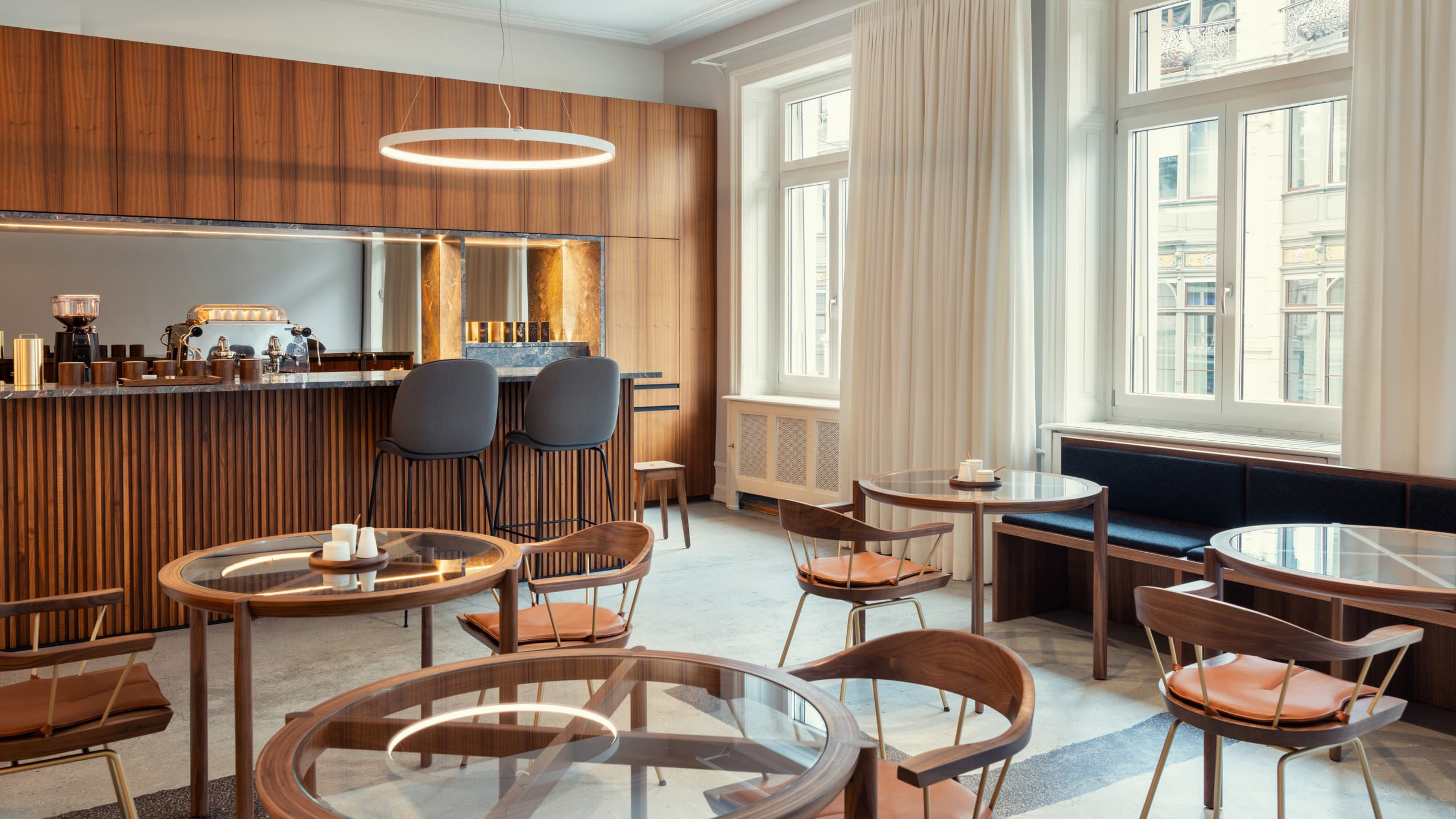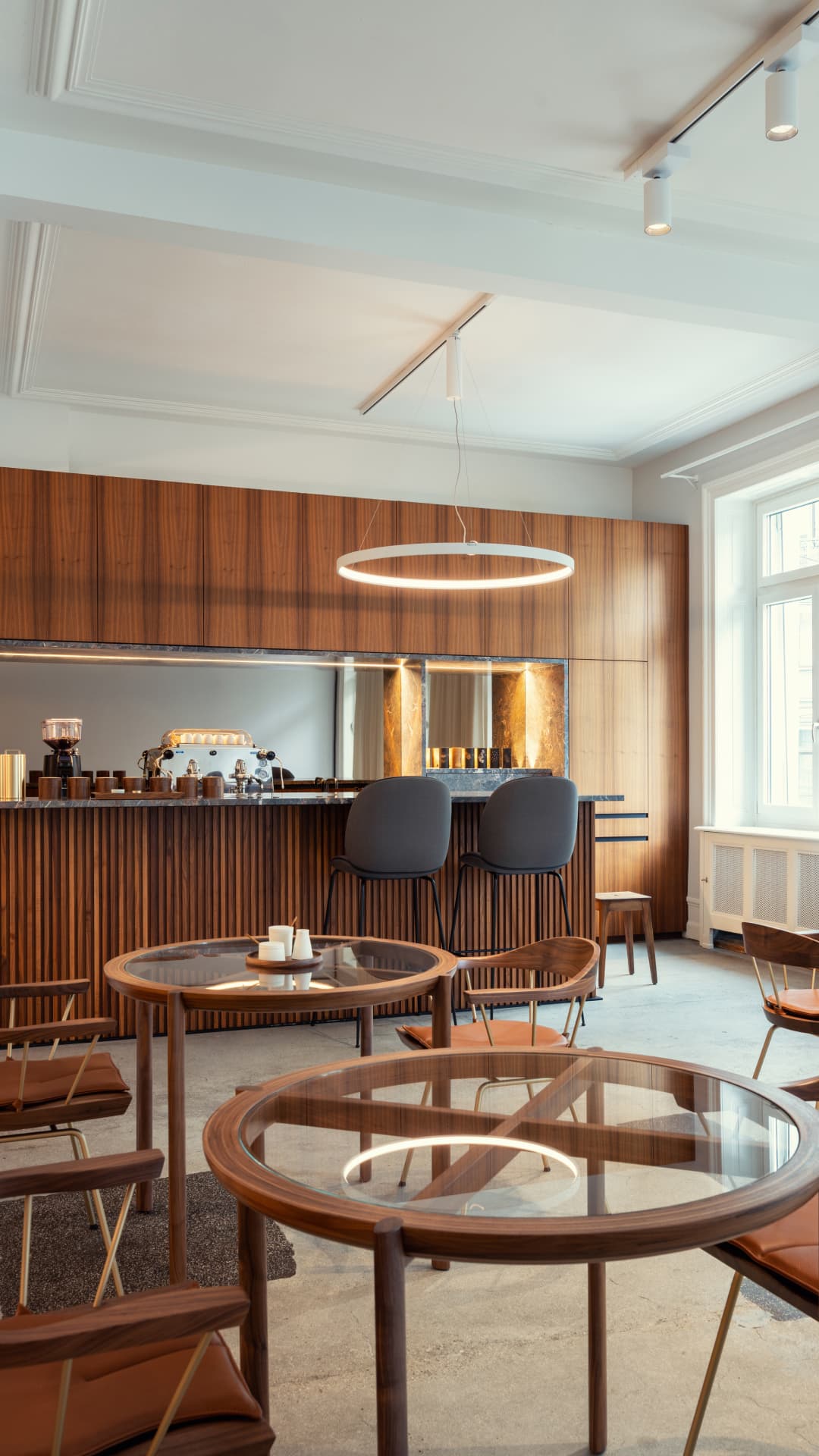 Blurring the boundary between past and present, we craft serene spaces that let you escape the pace of the city for a different rhythm and engage all your senses. See, smell and savour the soft intimacy of our world.
AGOBAY Zurich –
Store, Café & Reading Room
Located in the heart of Zurich, on the 2nd floor of a beautiful 19th-century building, AGOBAY's first showroom blends its minimalistic and warm contemporary style with the historic architecture of 1885. A place to experience our creations or escape hectic city life for a tea or coffee.
CONTACT
Fraumuensterstrasse 9
8001 Zurich
Switzerland
+41 43 336 80 51
OPENING HOURS
Wednesday to Saturday
10:00 - 18:00
HOW TO FIND US
Find us between Paradeplatz tram station and Bürkliplatz, flanked by the beautiful historic buildings of the Swiss National Bank and the restaurant Metropol, just seconds away from Lake Zurich.
Reading and Working
Our Reading Room, designed for solo use, offers an ideal setting for quiet moments of contemplation, writing, reading or focused work. It can be reserved in two-hour intervals.
Upcoming events in Zurich
On a regular basis, we curate intimate events within our spaces.