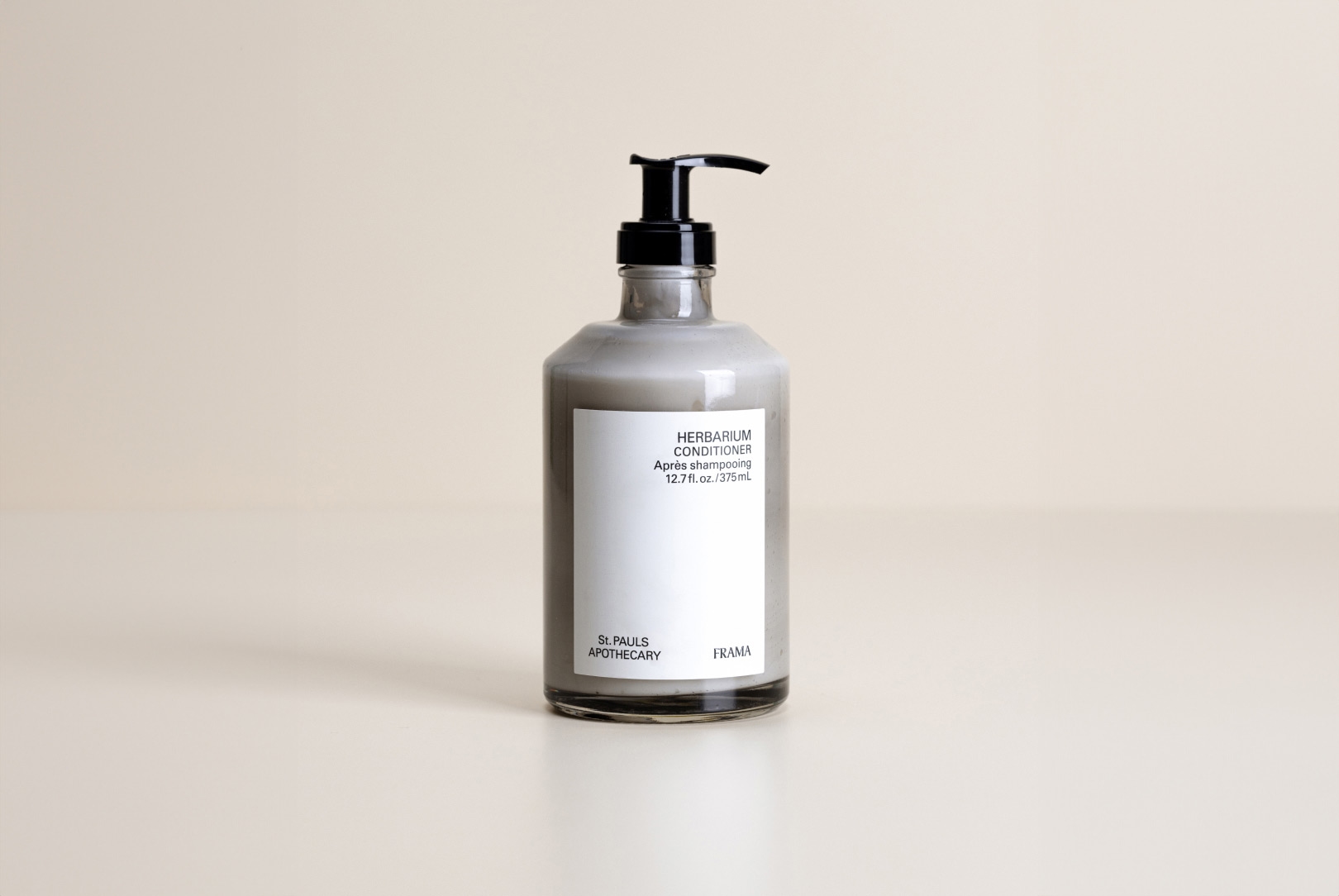 FRAMA
HERBARIUM Conditioner
375 ml
Description
Crafted for daily use, this conditioner nurtures and hydrates all hair types while indulging the senses and encouraging you to take time to care for yourself. Designed to enhance shine, softness and resilience, it infuses conditioning nutrients deep into your hair follicles. Enriched with active proteins and softening essential oils, this lightweight formula softens and detangles your hair.
Details
Material
Care
Returns
Thoughtfully crafted to encapsulate the serene soul of wild blooms, FRAMA's HERBARIUM emerges as a scent both fresh and exhilarating, imbued with a hint of resinous depth. This fragrance weaves a rich tapestry of woody warmth and zesty citrus bursts, evoking an enchanting stroll through botanical sanctuary where floral blooms and meadow grasses adorn the path. A symphony of intricately chosen natural essences, HERBARIUM takes us on a fragrant journey towards wellbeing, a scent that is lush and luxurious.
Made in Denmark and beautifully packaged in Italy in a smoked reusable glass bottle with PET plastic pump, this self-care product will look good in any minimalist bathroom, exuding a warm elegance.
375 ml, height 22.0 cm, diameter 7.5 cm
Nuanced natural ingredients.
Key notes: Orange, juniper, rose and ho wood
Every object is meticulously packaged to ensure its safe delivery. In the rare event of any damage occurring during shipping, please reach out to us within a week after delivery. Since self-care products are an intimate sensory escape, we regretfully do not accept any returns.