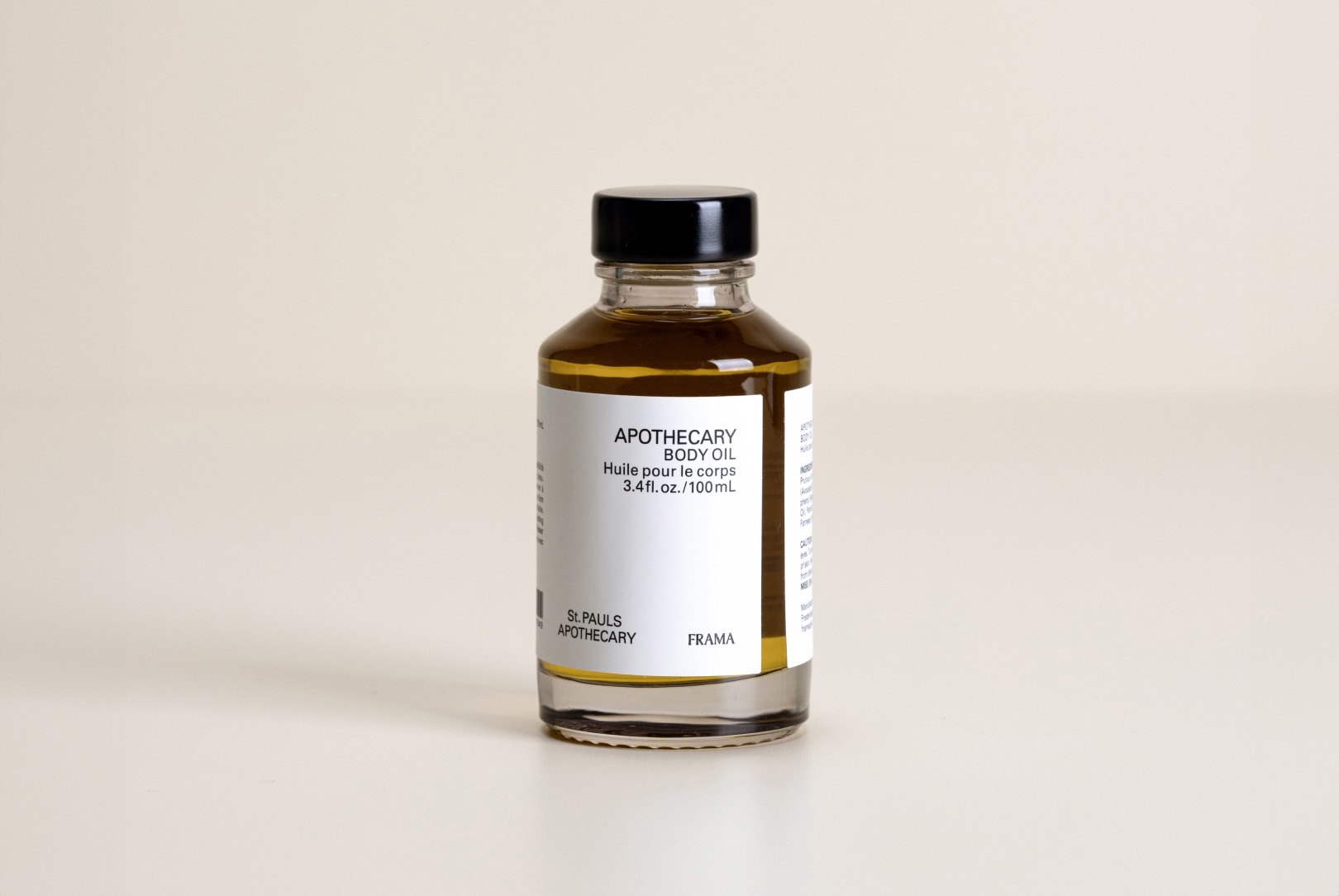 FRAMA
HERBARIUM Body Oil
100 ml
Description
A deeply moisturising elixir that caresses your skin and senses while enhancing your self-care routine. Suitable for everyone, it's your versatile companion, nourishing both body and hair. Crafted from a natural blend of vitamins and potent ingredients, including safflower, jojoba and apricot kernel oils, this aromatic body oil rejuvenates your skin, increases radiance, and promotes a healthy and glowing complexion.
Details
Material
Care
Returns
Thoughtfully crafted to encapsulate the serene soul of wild blooms, FRAMA's HERBARIUM emerges as a scent both fresh and exhilarating, imbued with a hint of resinous depth. This fragrance weaves a rich tapestry of woody warmth and zesty citrus bursts, evoking an enchanting stroll through botanical sanctuary where floral blooms and meadow grasses adorn the path. A symphony of intricately chosen natural essences, HERBARIUM takes us on a fragrant journey towards wellbeing, a scent that is lush and luxurious.
Made in Denmark and beautifully packaged in Italy in a smoked reusable glass bottle, this self-care product will look good in any minimalist bathroom, exuding a warm elegance.
100 ml, height 14.0 cm, diameter 5.2 cm
Nuanced natural ingredients.
Key notes: Orange, juniper, rose and ho wood
Every object is meticulously packaged to ensure its safe delivery. In the rare event of any damage occurring during shipping, please reach out to us within a week after delivery. Since self-care products are an intimate sensory escape, we regretfully do not accept any returns.