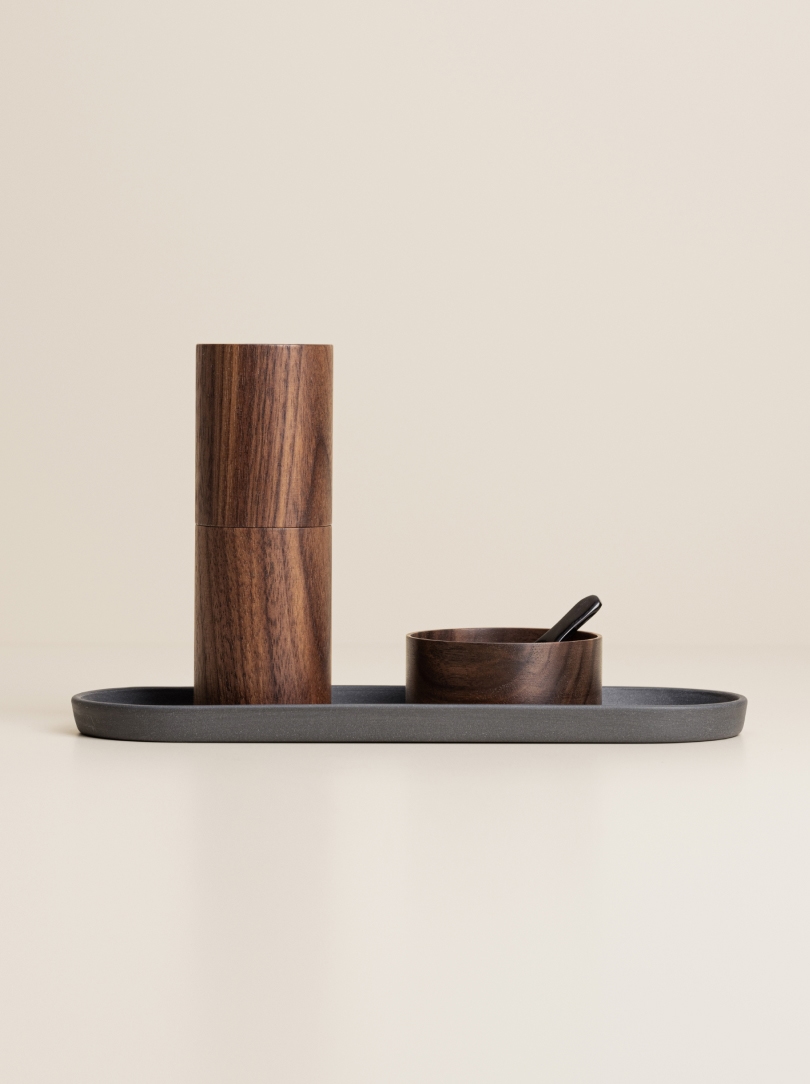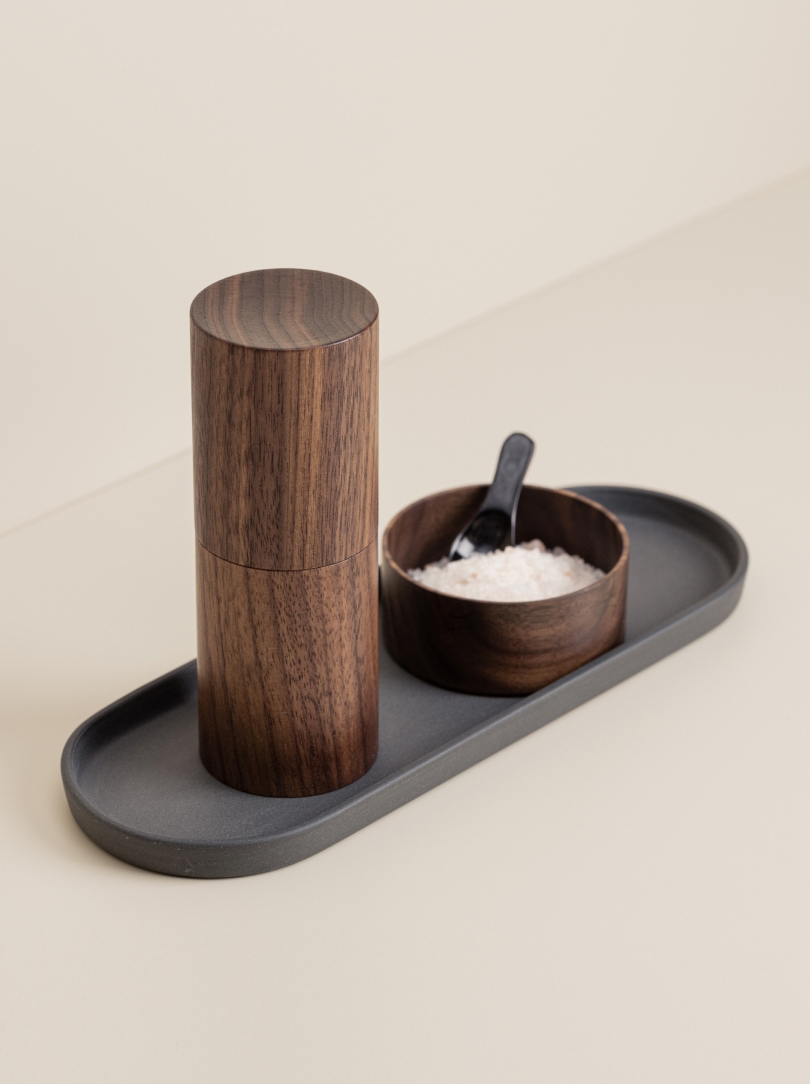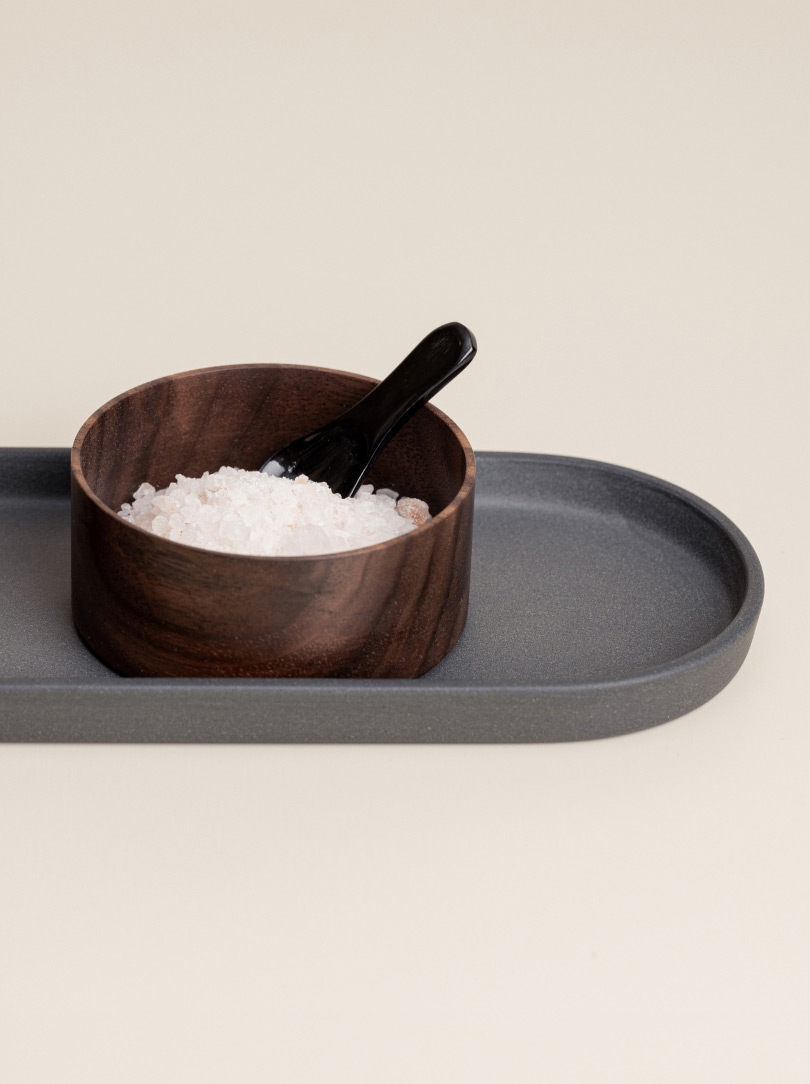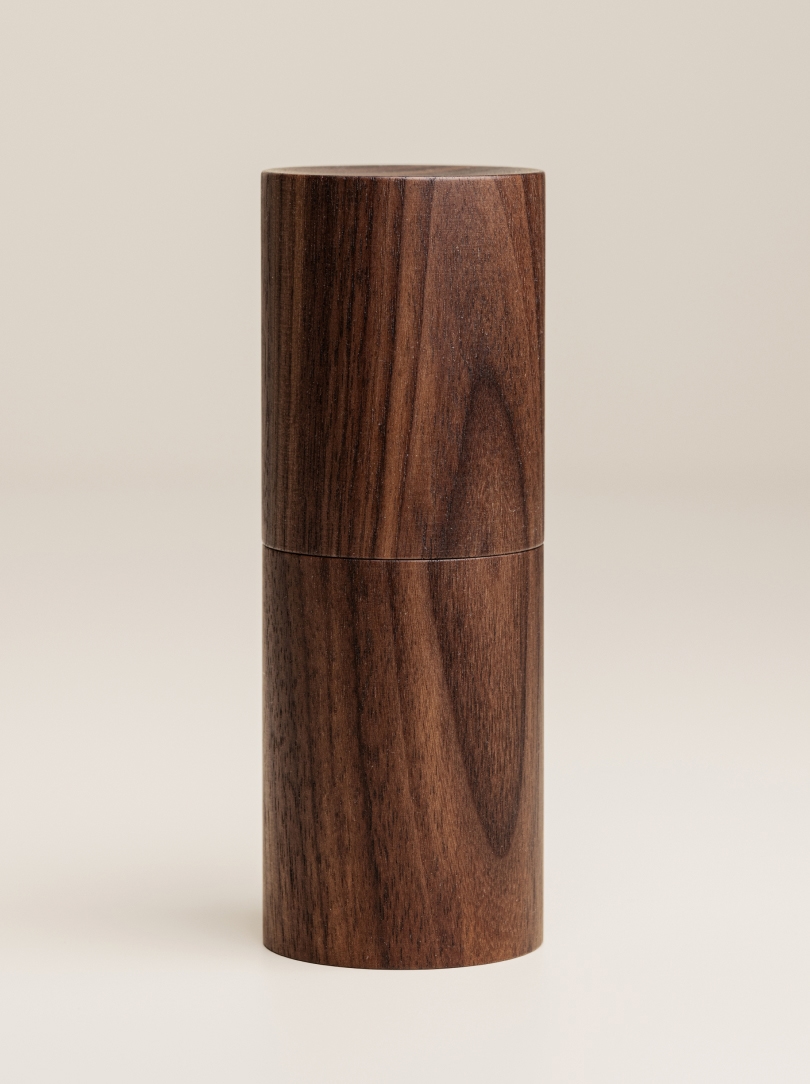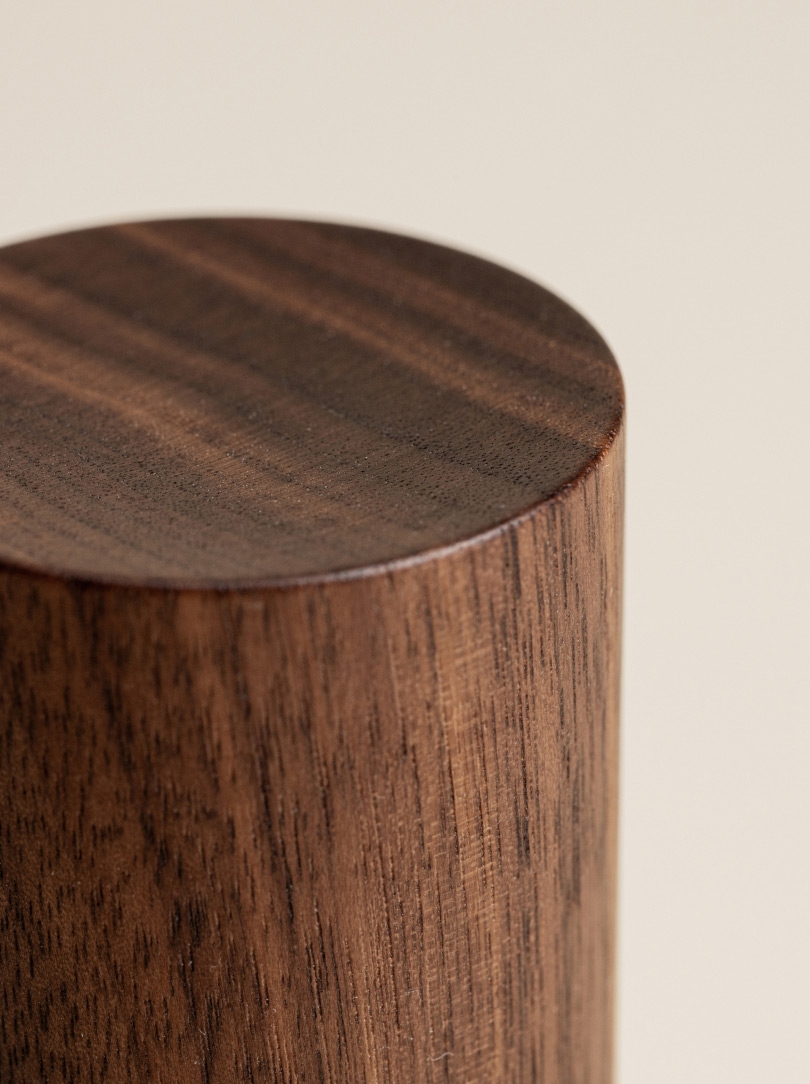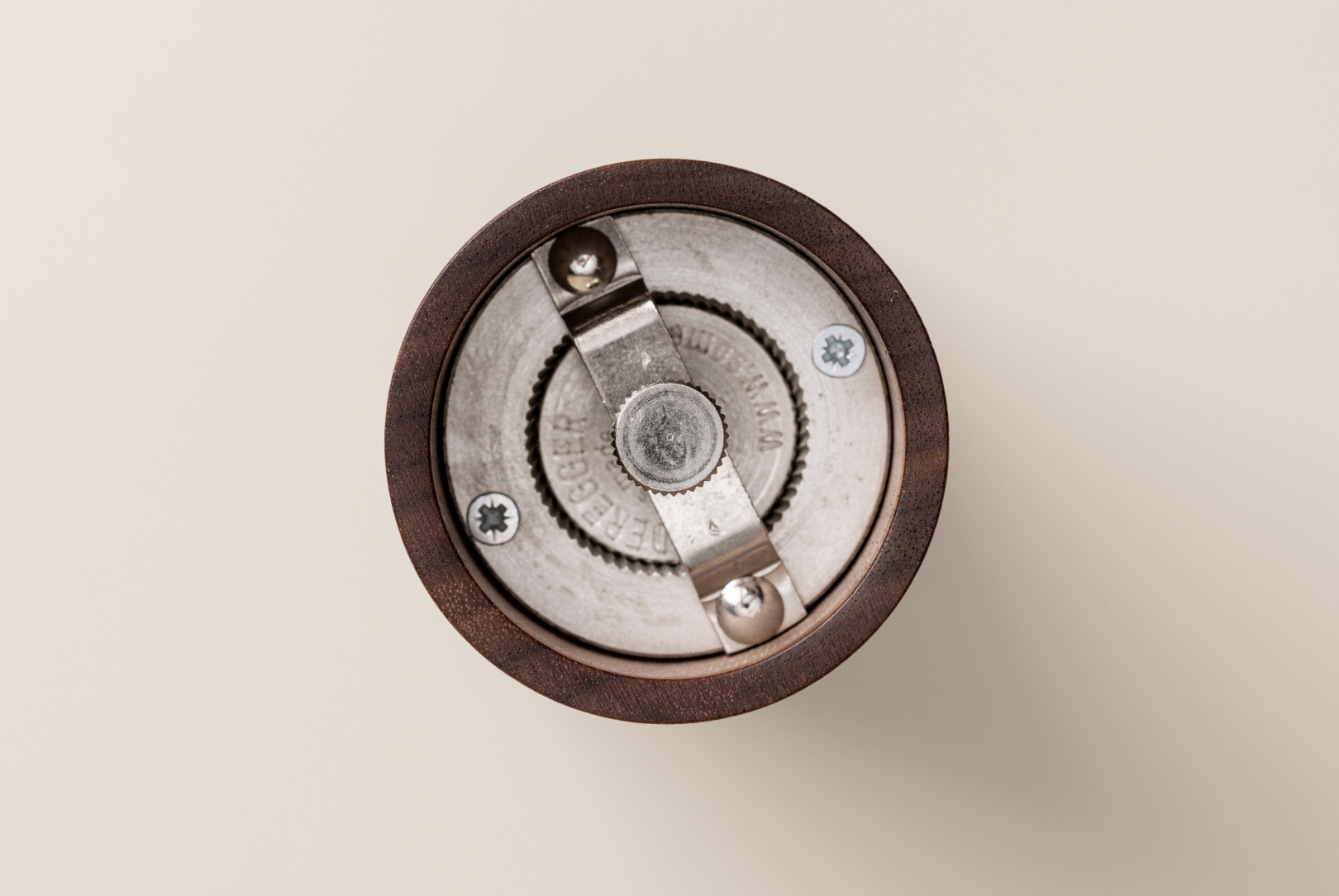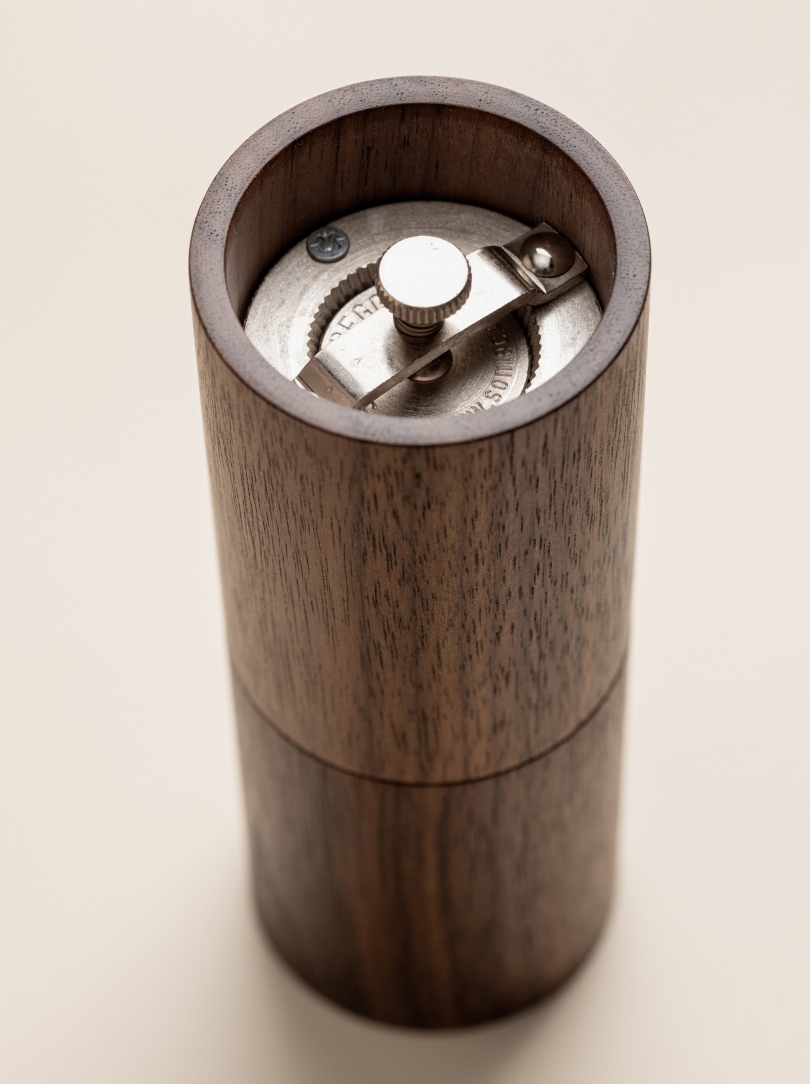 Walnut and black porcelain
Description
A black porcelain tray elegantly cradles a walnut salt cellar and pepper mill set, each piece showcasing a minimalist look and perfected forms. This simple ensemble encapsulates the pinnacle of craftsmanship – finest work resulting in clear yet smoothly rounded shapes that leave an indelible impression despite their understated presence.
Details
Material
Care
Returns
The salt cellar and pepper mill's simple yet distinct lines are accentuated by the unique character of walnut wood, which, with its dark brown hues, evokes a sense of refined calm in these essential pieces. The salt spoon is crafted from horn, while the mechanics of the pepper mill are Swiss-made. The elongated, rounded tray provides an optimal stage for this set, creating an exquisite visual and tactile experience.
Salt cellar 14 g, height 30 mm, diameter 70 mm; Salt spoon 2.5 g, width 20 mm, length 50 mm; Pepper mill 188 g, height 130 mm, diameter 38 mm; Tray 193 g, height 130 mm, diameter 38 mm
Walnut wood (salt and pepper), horn (spoon) and porcelain (tray)
To care for your salt cellar and pepper mill, wipe them with a damp cloth followed by a dry cloth. Do not wash them with any cleansing agents and avoid using abrasive, metal or wood sponges, dishwashers or drying machines.
The wood is purposefully left untreated for it to remain taste-neutral. We therefore advise against applying any oil, wax or other treatments. Avoid prolonged exposure to direct sunlight as this may cause discolouration or warping.
The ceramic tray and the salt spoon can be cleaned by hand using a mild dish soap.
Every object is meticulously packaged to ensure its safe delivery. In the rare event of any damage occurring during shipping, please reach out to us within a week after delivery. As our objects are crafted in small batches and often made to order by our artisans, we regretfully do not accept any returns.