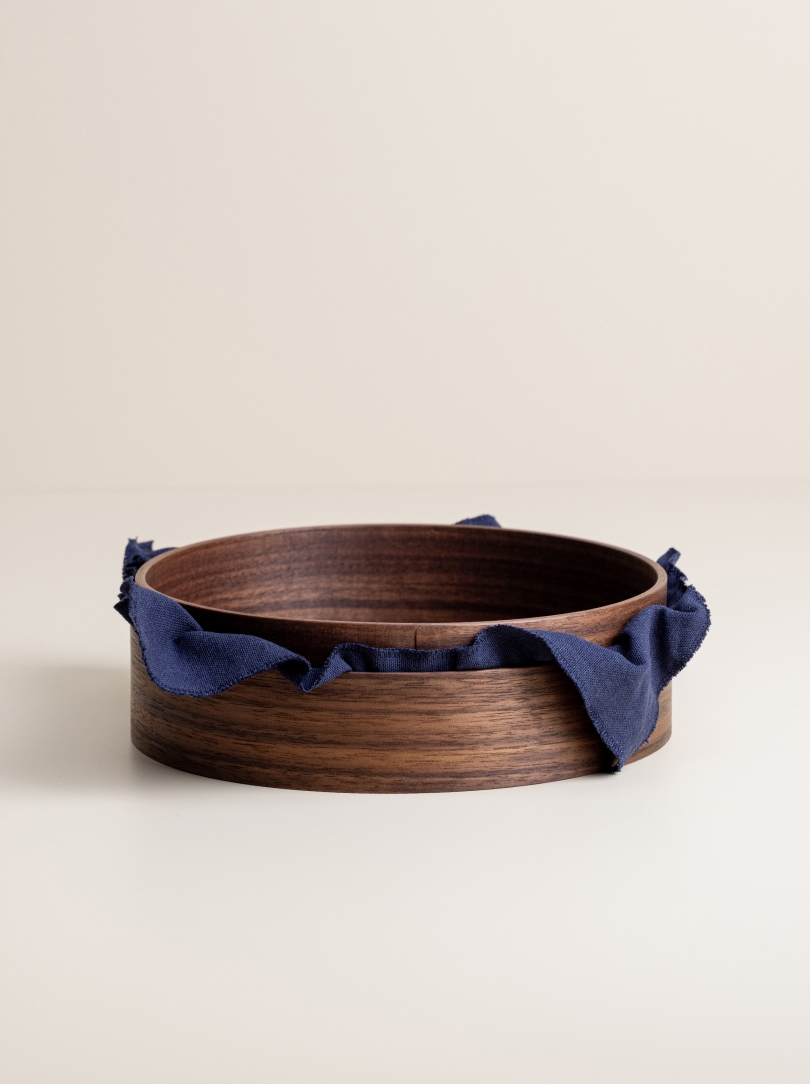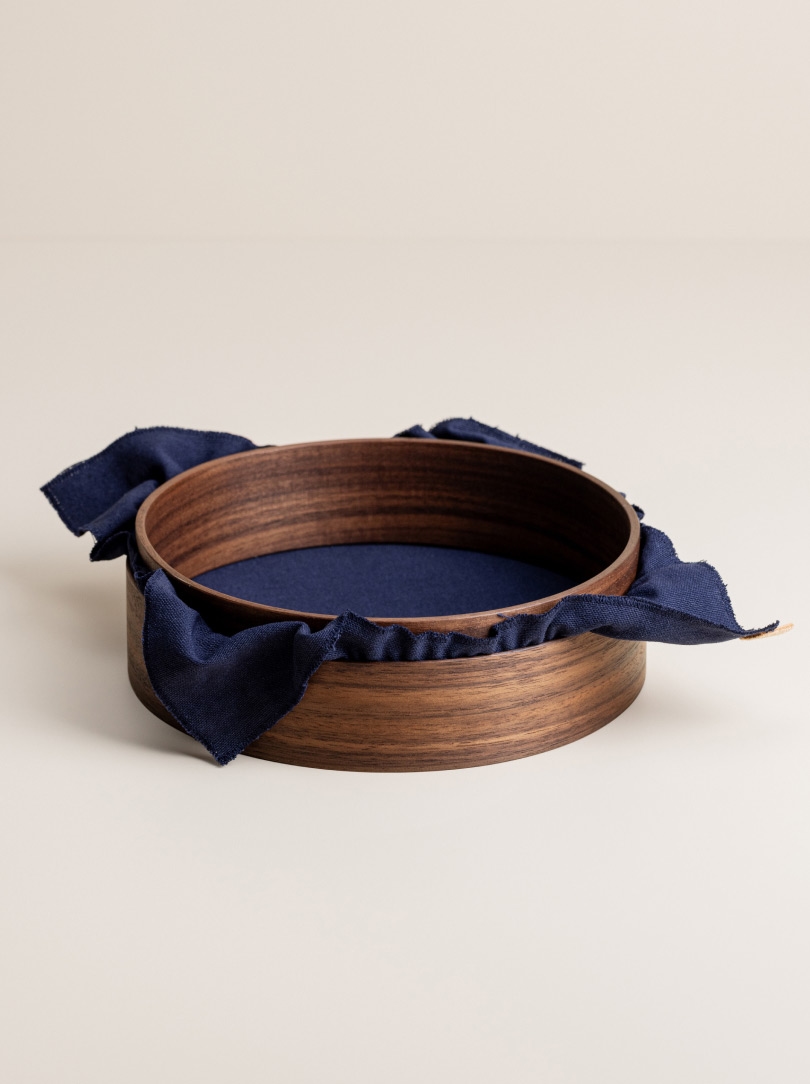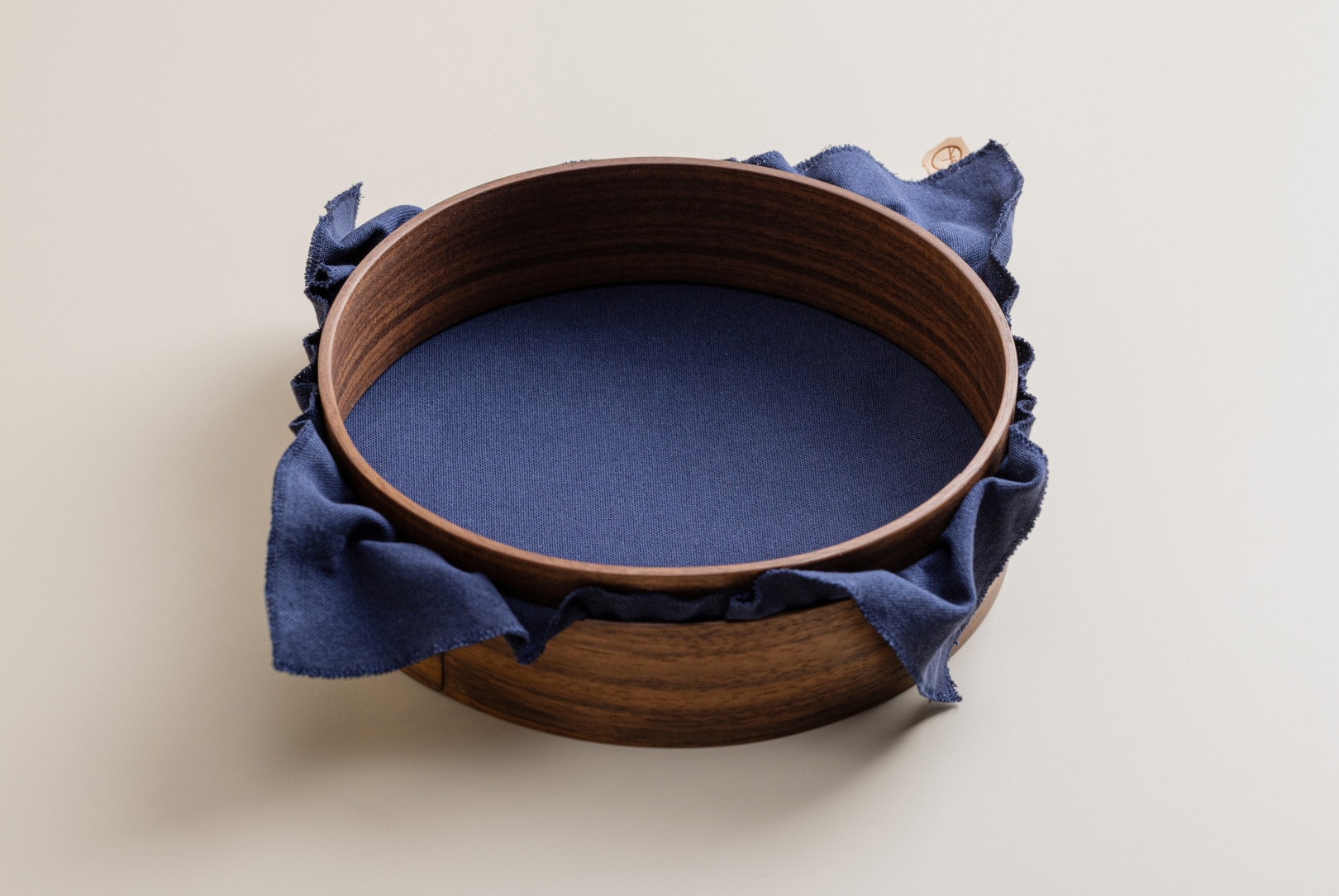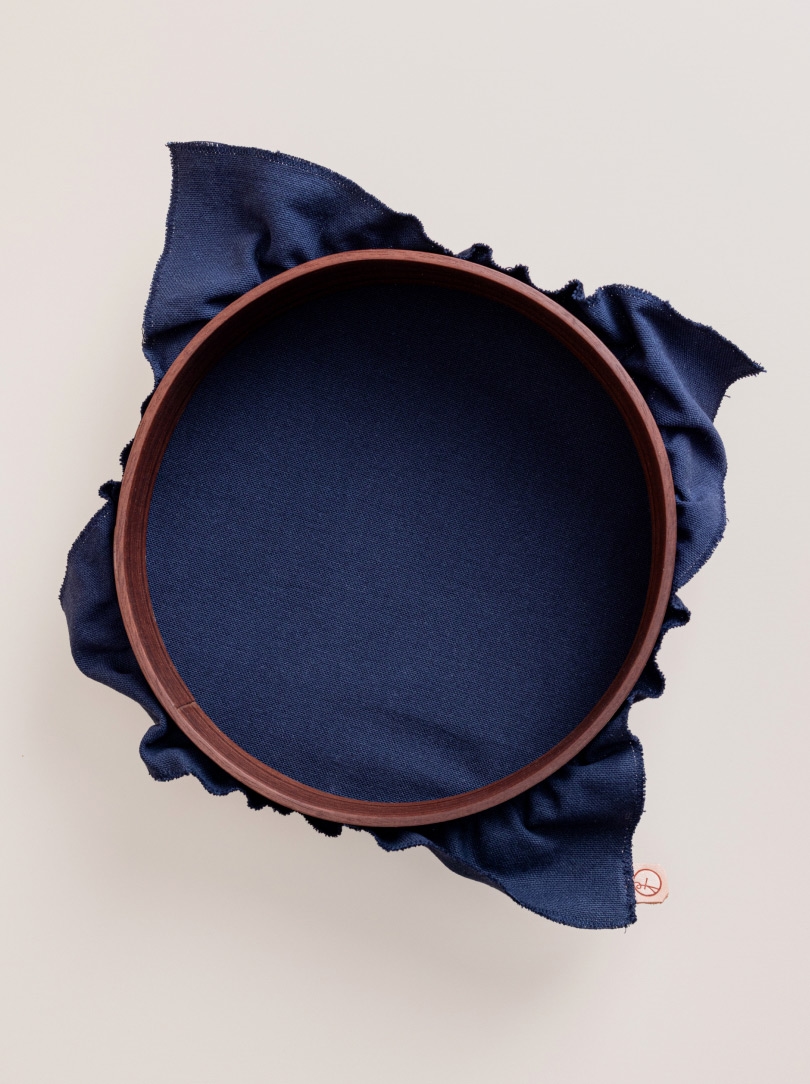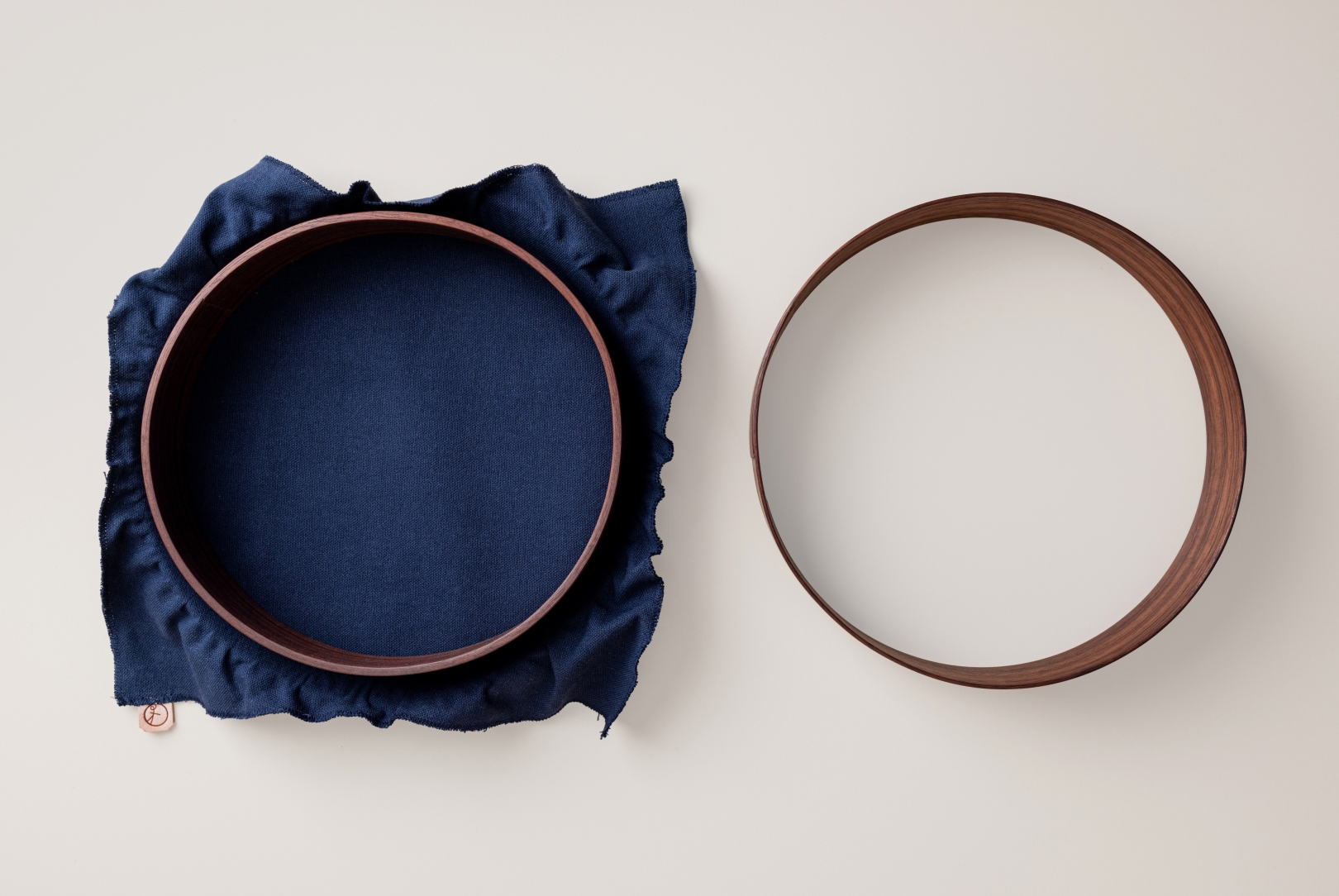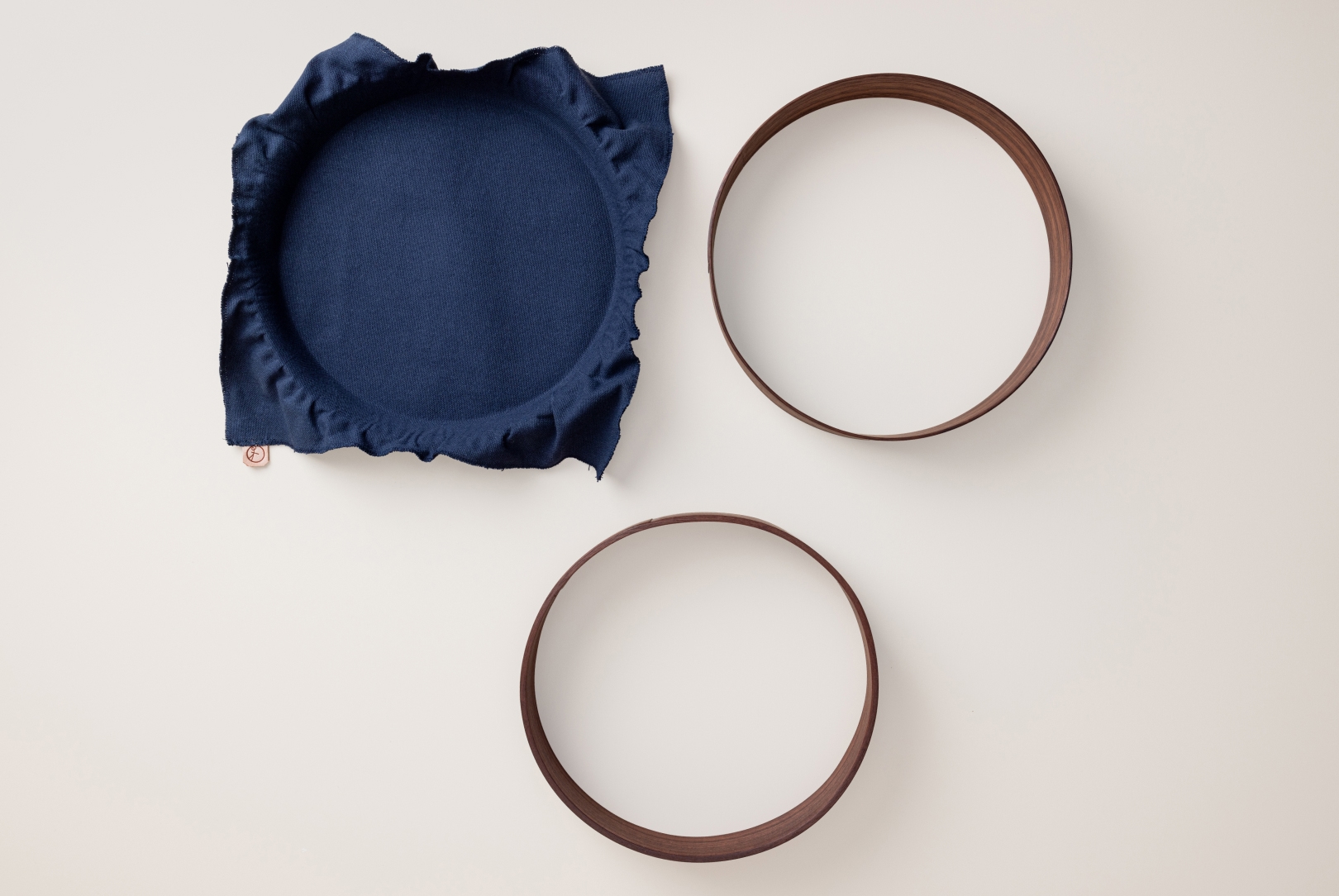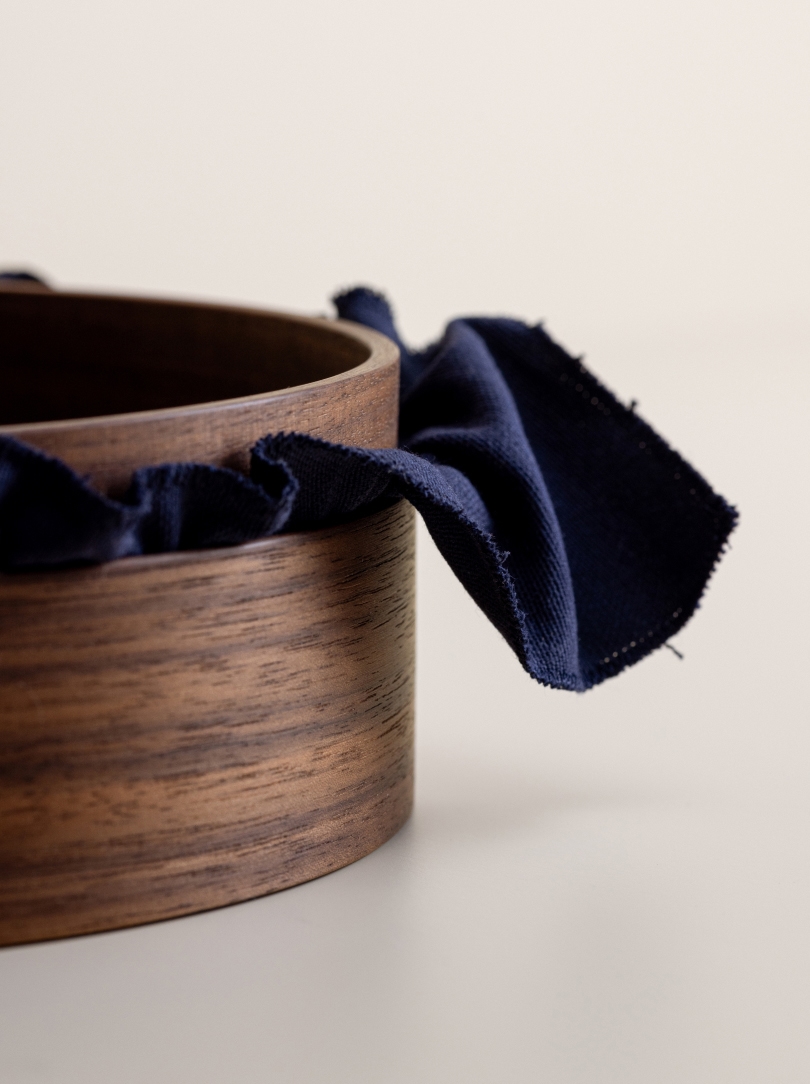 walnut
Description
Our quest to find the right breadbasket that adds a touch of warm, minimalist elegance to any setting has met its match. The walnut wood's inherent allure imparts an understated sophistication, but it is the intricate interplay of two wooden rings, separated by the midnight blue cloth that cradles the bread, that truly sets this piece apart.
Details
Material
Care
Returns
To separate the wooden rings, invert the breadbasket and firmly press the textile against the table top using your palm.
To assemble the breadbasket, carefully press the wooden rings together, ensuring a textile layer is inserted between them. Note that the thin edges of the rings should be oriented to face each other.
Crafted in Akiko and Ken's workshop in their home north of Copenhagen, the visual appeal of this breadbasket will remain an enduring delight.
127 g, height 6 cm, diameter 20 cm
To care for your breadbasket, wipe the wooden rings with a damp cloth followed by a dry cloth. Do not wash them with any cleansing agents and avoid using abrasive, metal or wood sponges, dishwashers or drying machines. 
The wood is purposefully left untreated for it to remain taste-neutral. Avoid prolonged exposure to direct sunlight as this may cause discolouration or warping. 
The cloth is made of 100% cotton and can be gently hand washed at a maximum temperature of 30°C.
Every object is meticulously packaged to ensure its safe delivery. In the rare event of any damage occurring during shipping, please reach out to us within a week after delivery. As our objects are crafted in small batches and often made to order by our artisans, we regretfully do not accept any returns.