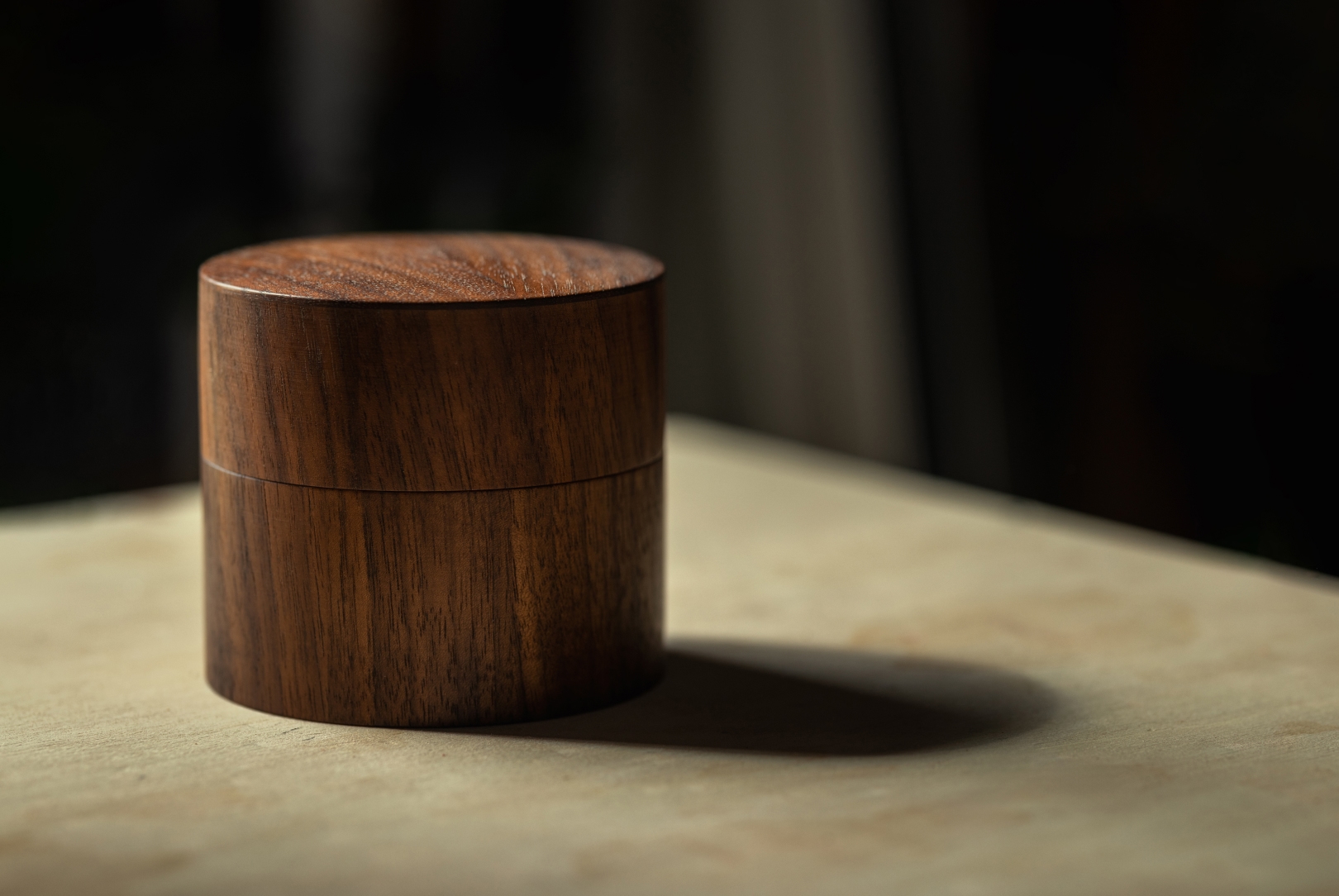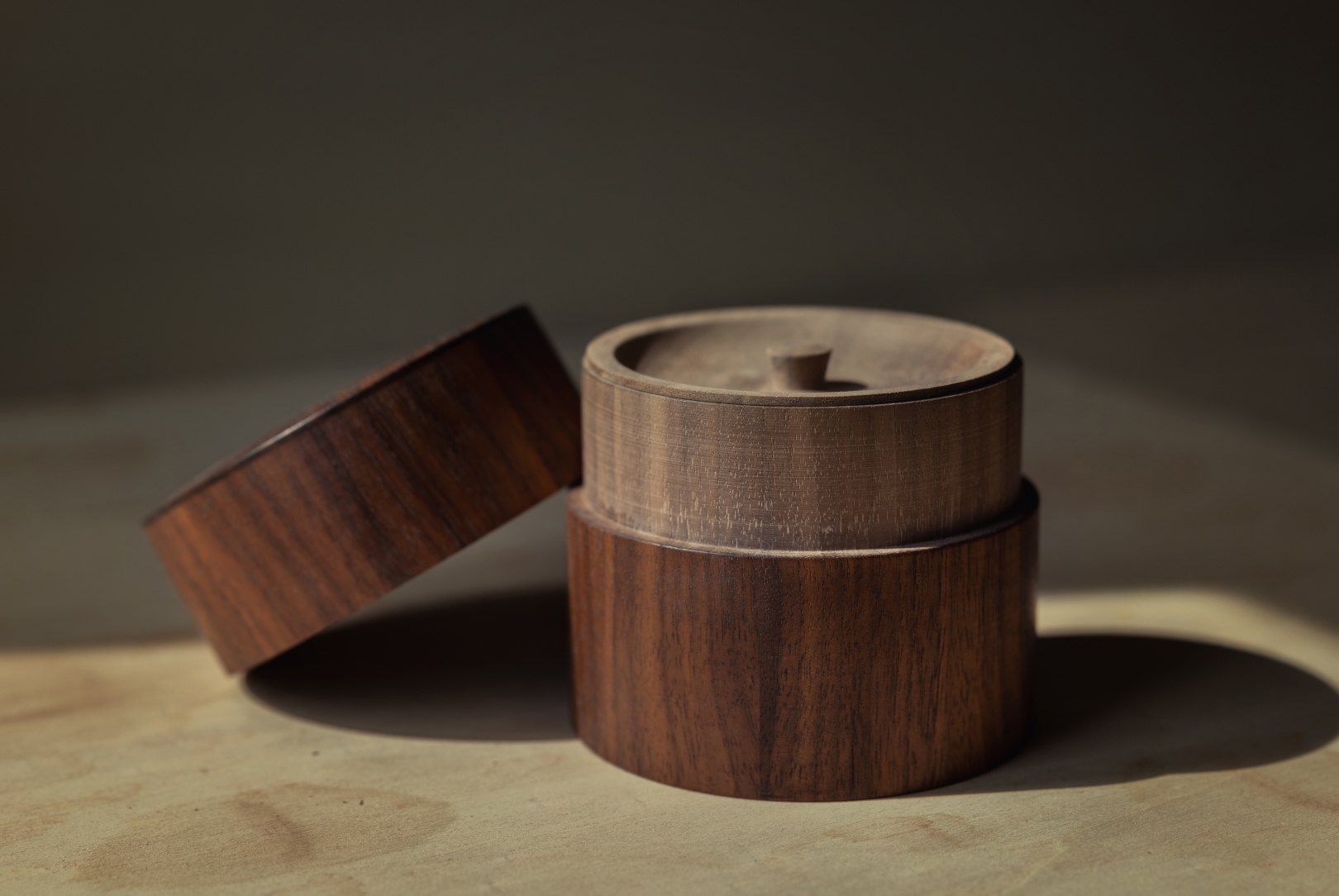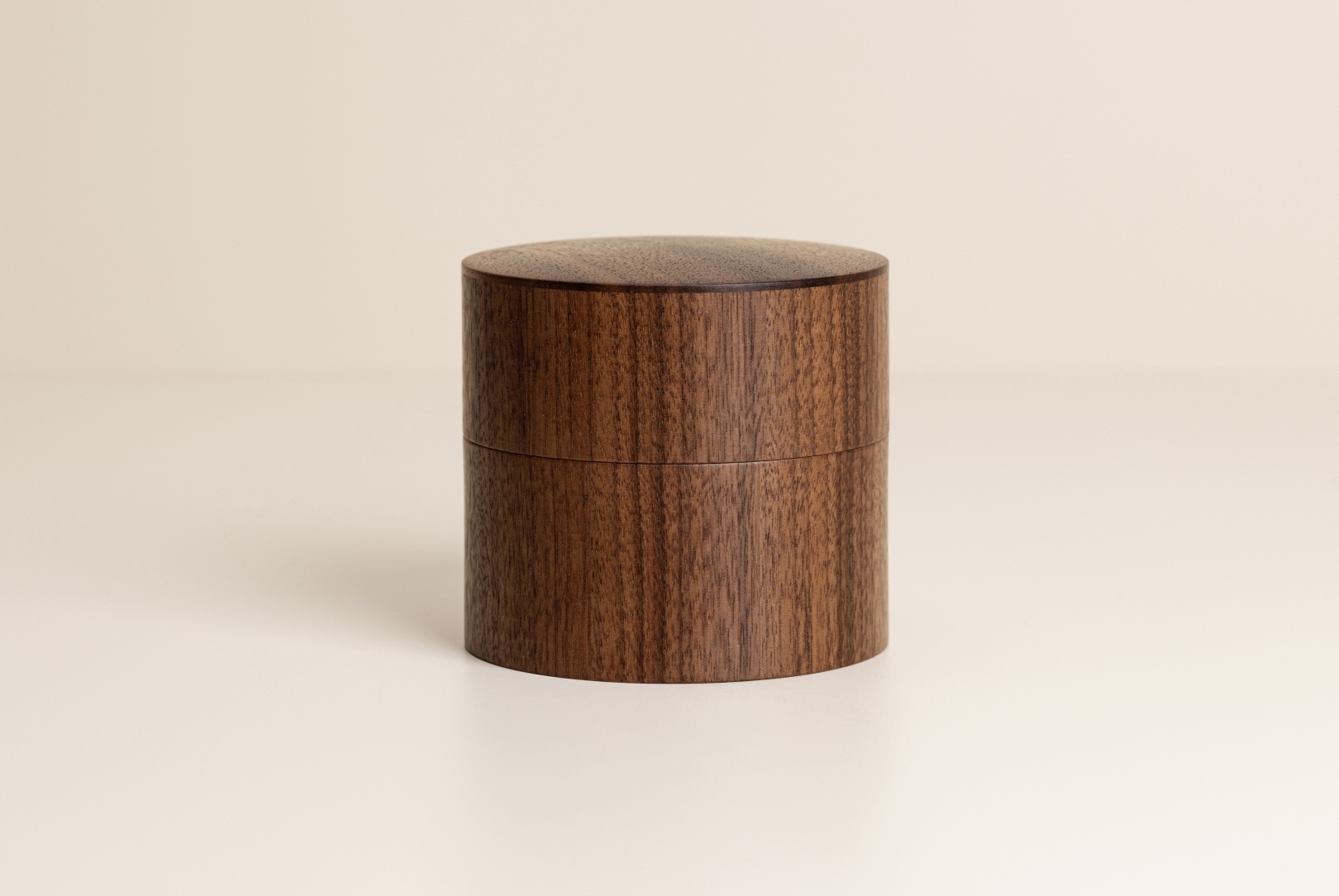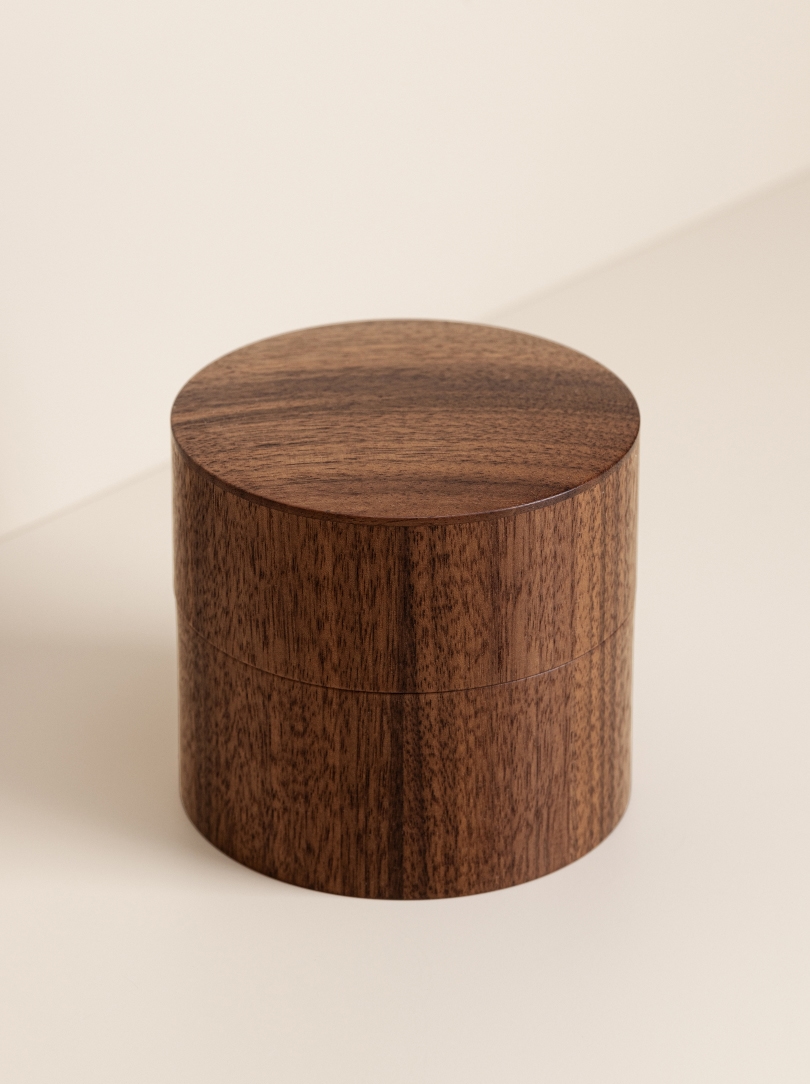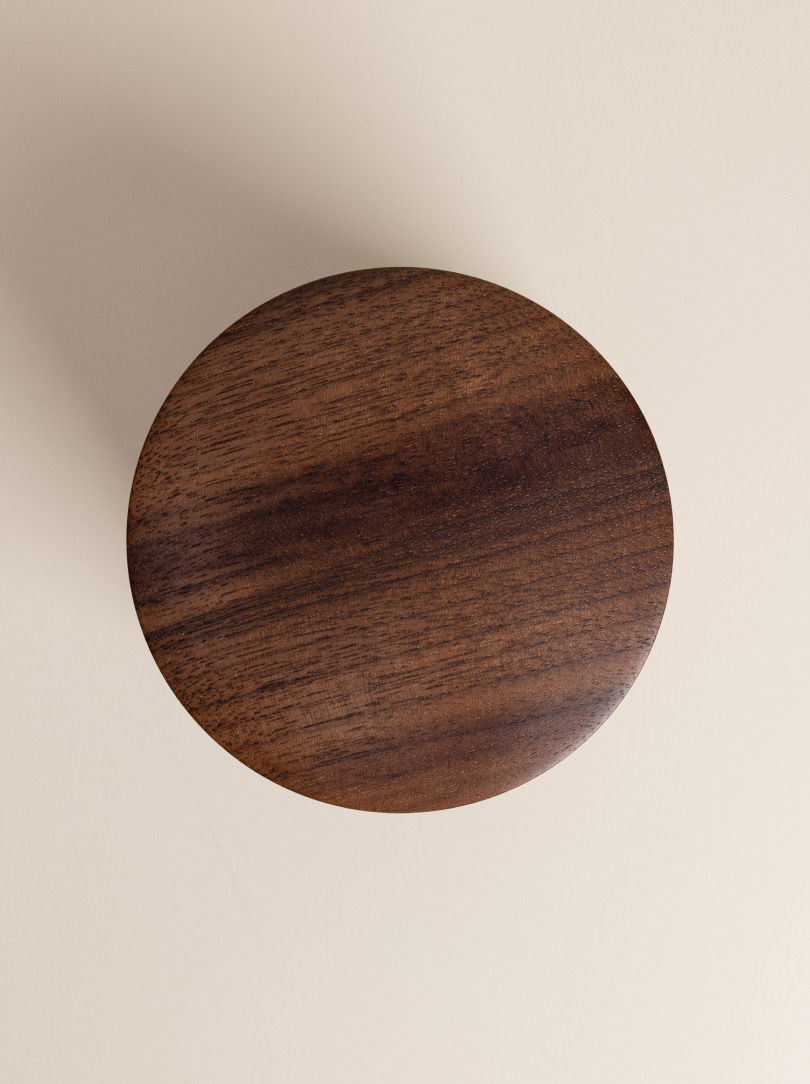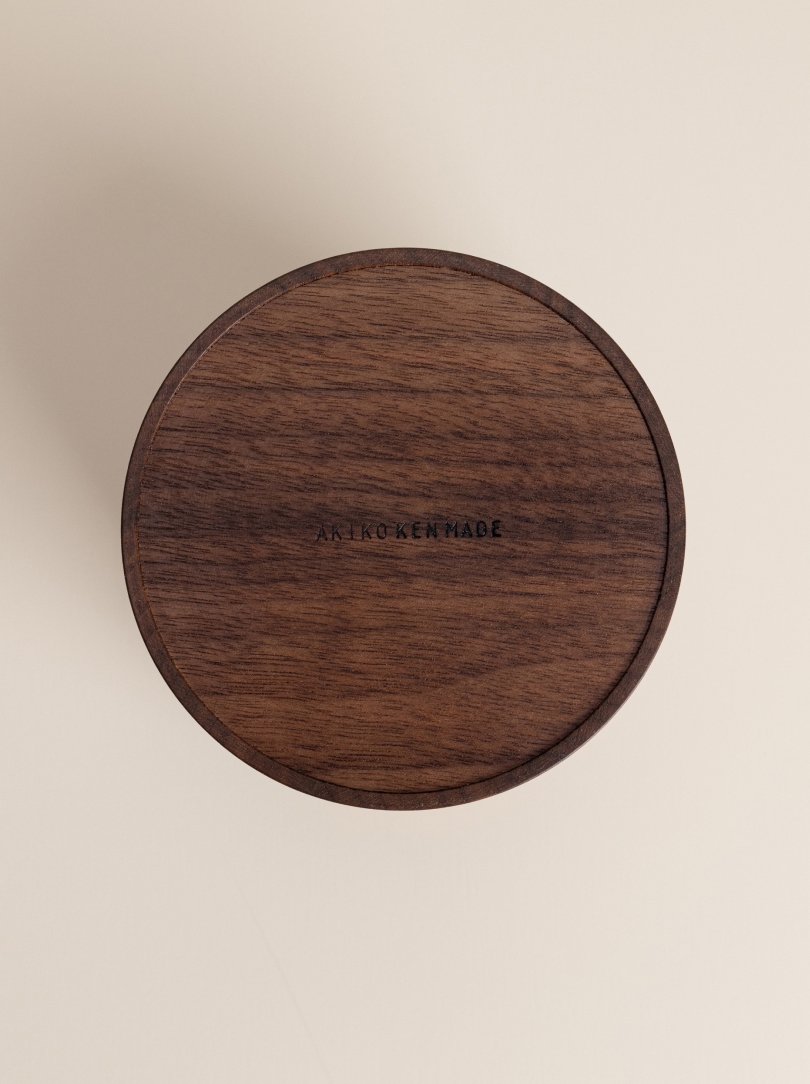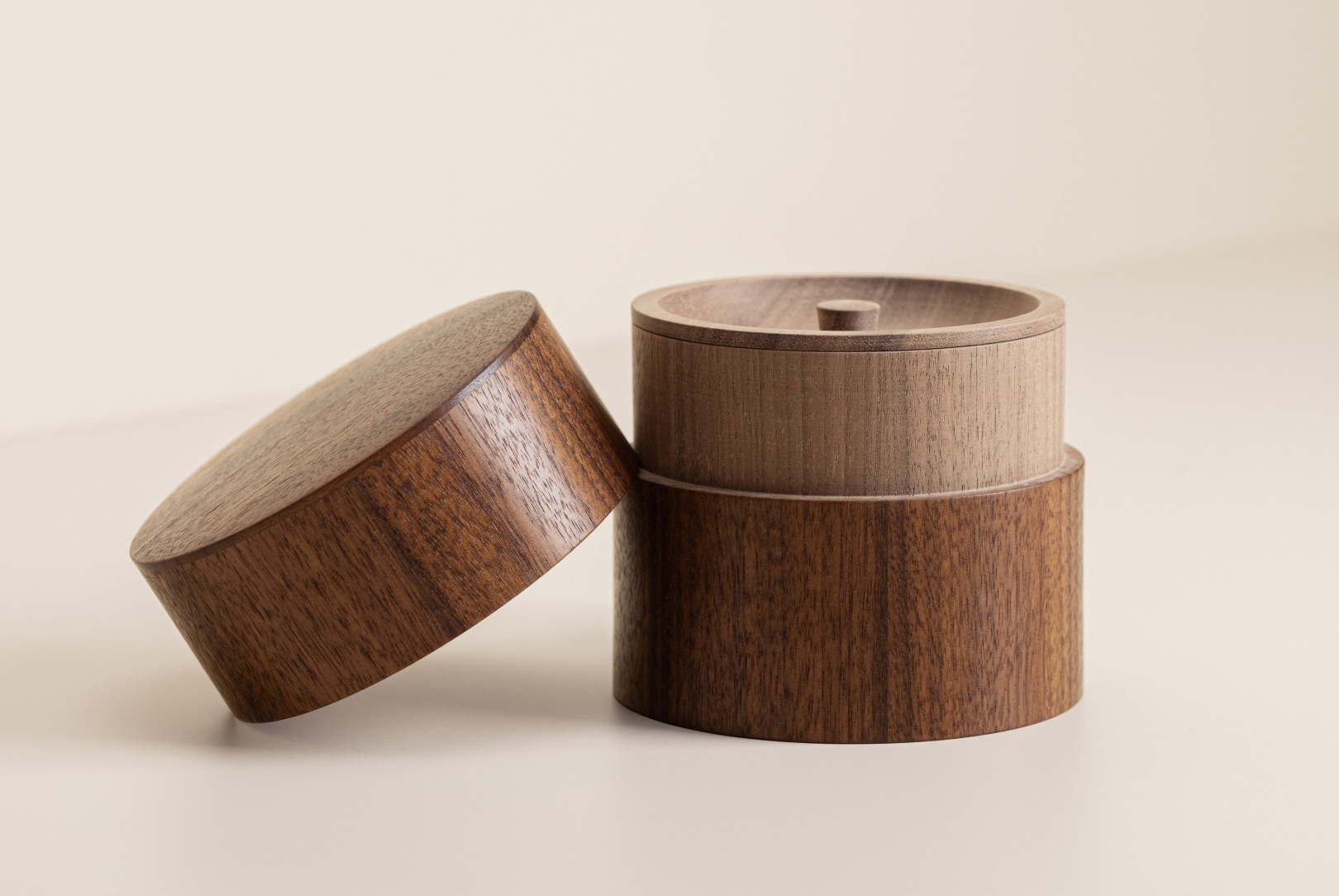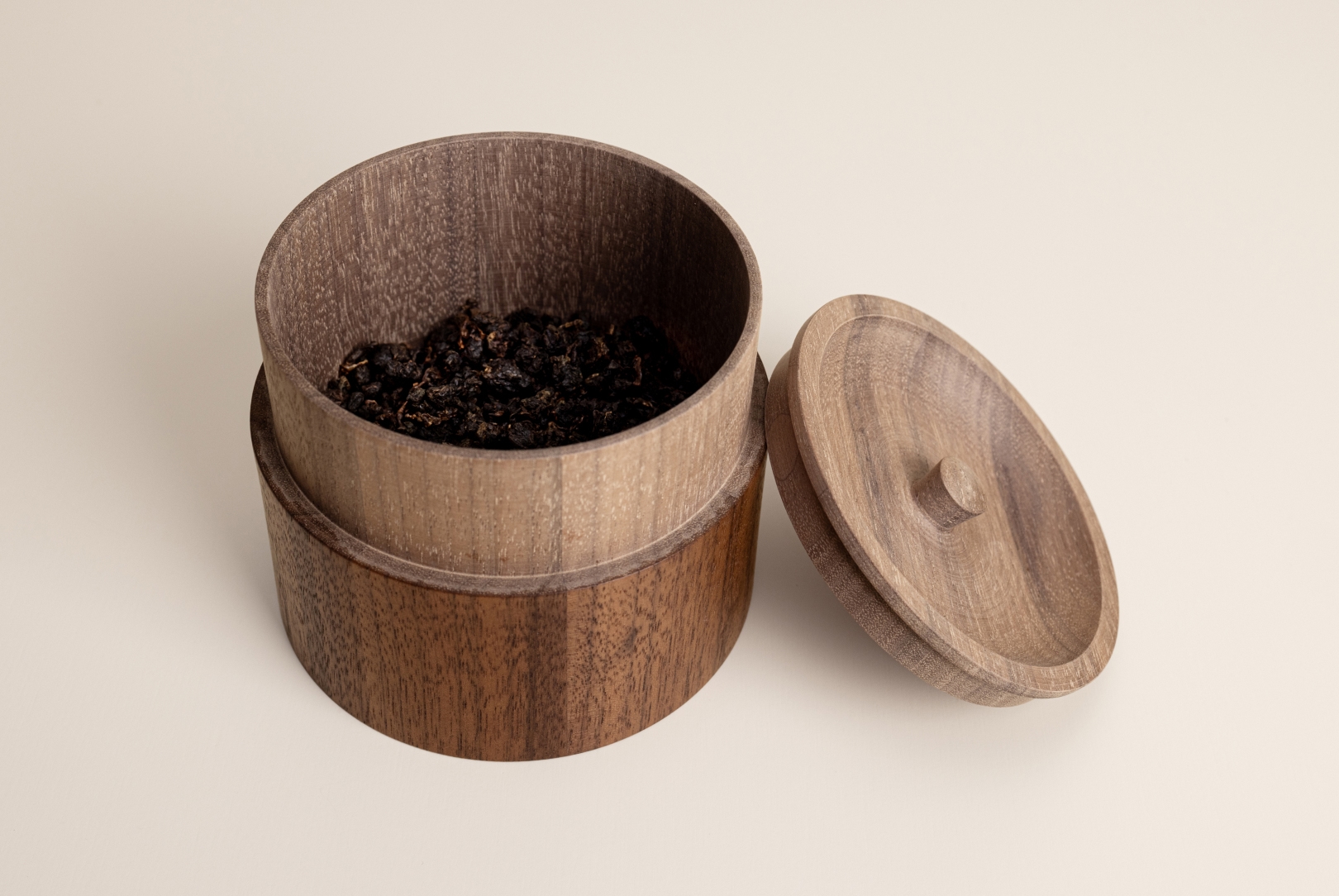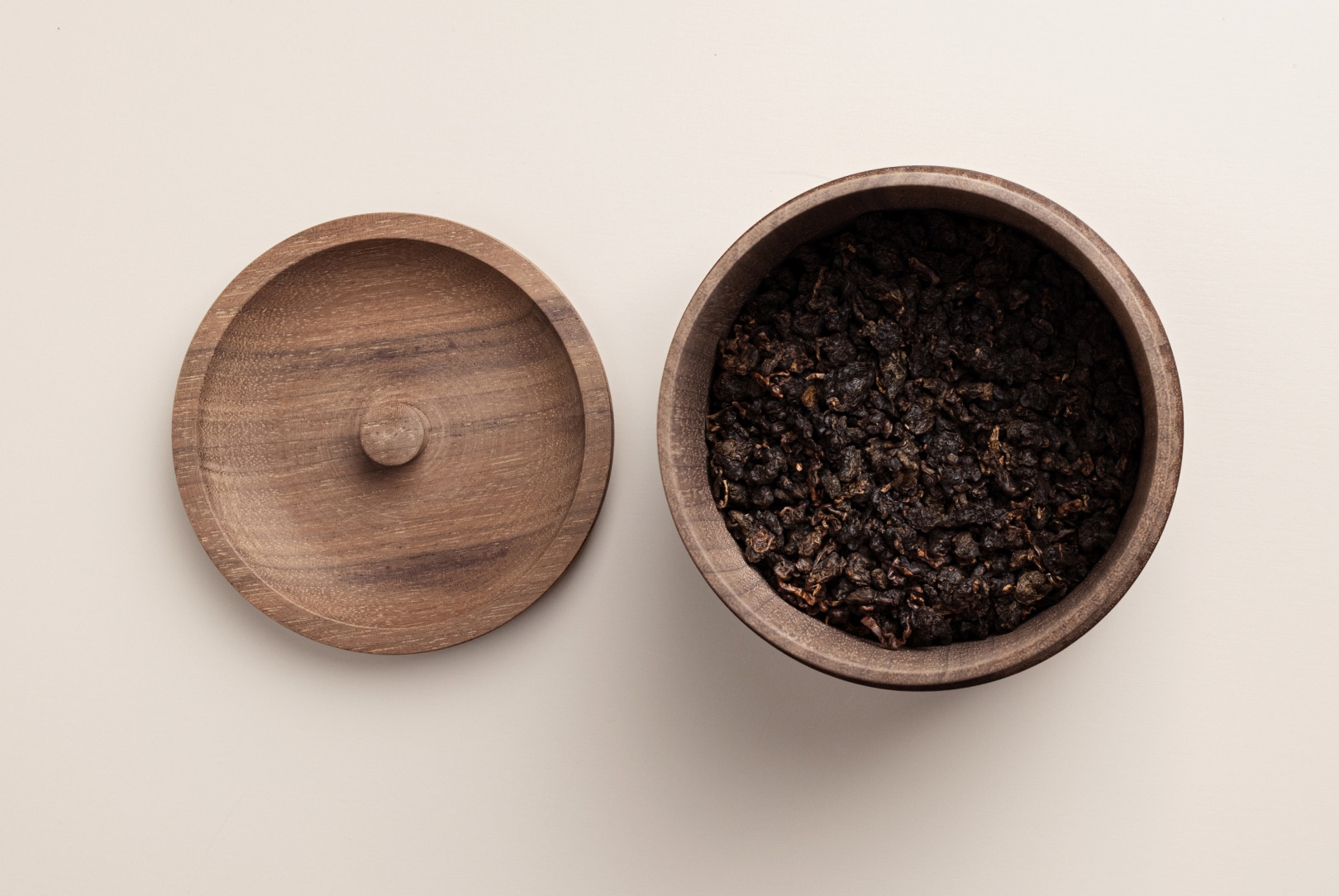 Walnut
Description
Borne of the desire to create a minimalist and natural tea caddy, this AGOBAY exclusive embodies the harmonious fusion of inviting aesthetics and practical functionality. Elaborately crafted in collaboration with the skilled woodcraft artisans Akiko Kuwahata and Ken Winther, the design of this walnut tea caddy is a testament to the artistry of true craftsmanship.
Details
Material
Care
Returns
The most unexpected feature of this tea caddy is the way its airtight cover gently closes on its own once positioned on top of the body and gently pushed downward. The meticulously crafted design of the wood, perfectly shaped to ensure effortless sealing, never fails to captivate us while the aromatic bouquets of your teas are retained without compromise.
Comprising a body, a lid and a cover, this tea caddy undergoes a complex production process that combines eight individual wooden parts. This process ensures that each component maintains its shape and airtightness for years to come, as it is designed and crafted to be a lifelong companion for your teas. Inspired by the production techniques used for crafting wine barrels, this elaborate manufacturing method helps to minimise the amount of wood needed for each piece. A true statement of an impactful form of sustainability that includes resource optimisation, longevity and a timeless look you will never tire of.
Crafted in Akiko and Ken's workshop in their home north of Copenhagen, this caddy is poised to become an essential piece of your serene tea ritual.
168 g, height 9 cm, diameter 10 cm
You can wipe its body, lid and cover with a damp cloth followed by a dry cloth. Do not wash it with any cleansing agents and avoid using abrasive, metal or wood sponges, dishwashers or drying machines.
The wood is purposefully left untreated to ensure it does not impact the tea's flavour. We therefore advise against applying any oil, wax or other treatments.
Avoid prolonged exposure to direct sunlight as this may cause discolouration or warping.
Every object is meticulously packaged to ensure its safe delivery. In the rare event of any damage occurring during shipping, please reach out to us within a week after delivery. As our objects are crafted in small batches and often made to order by our artisans, we regretfully do not accept any returns.