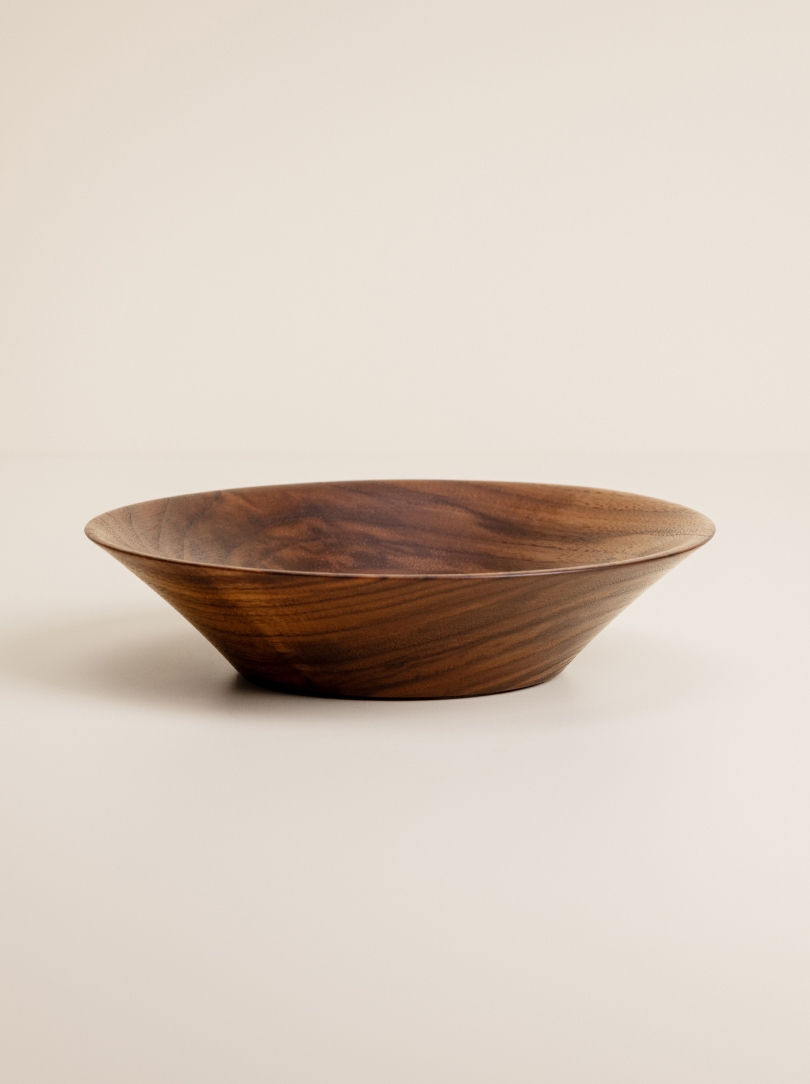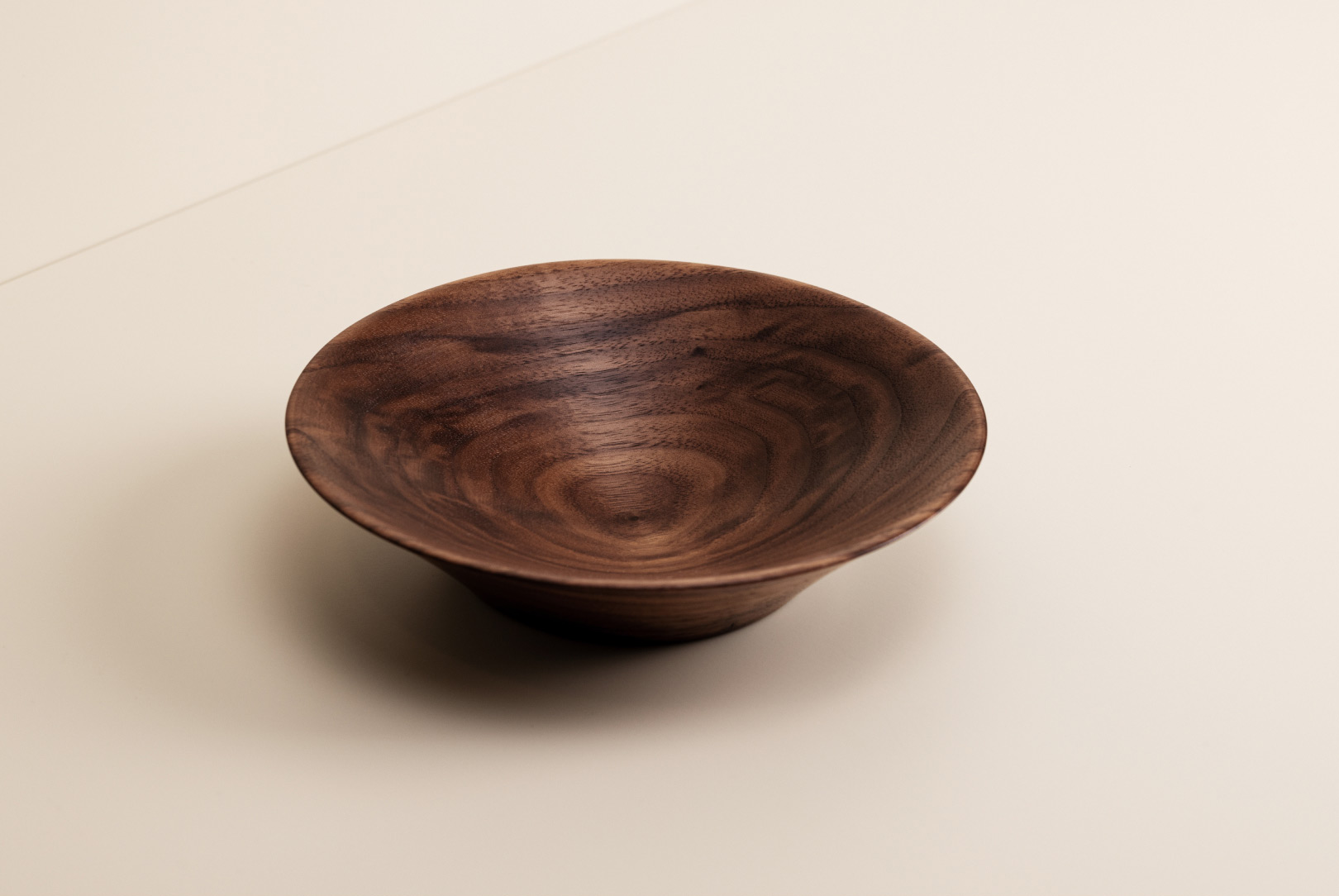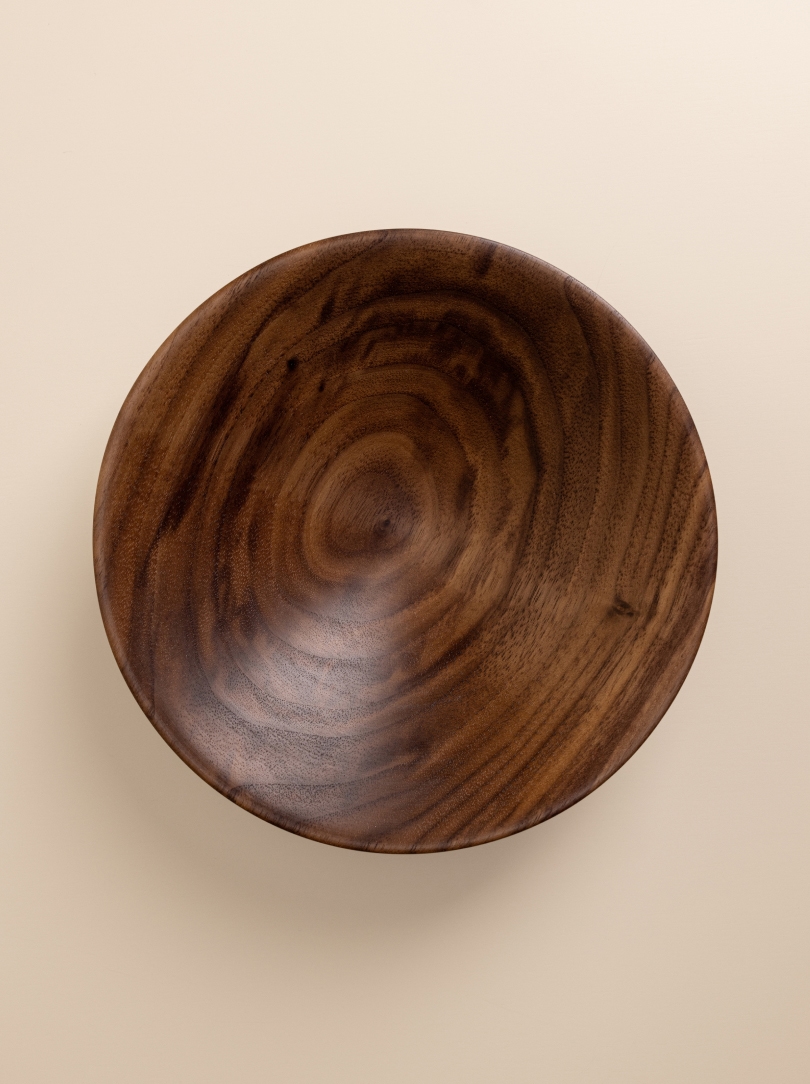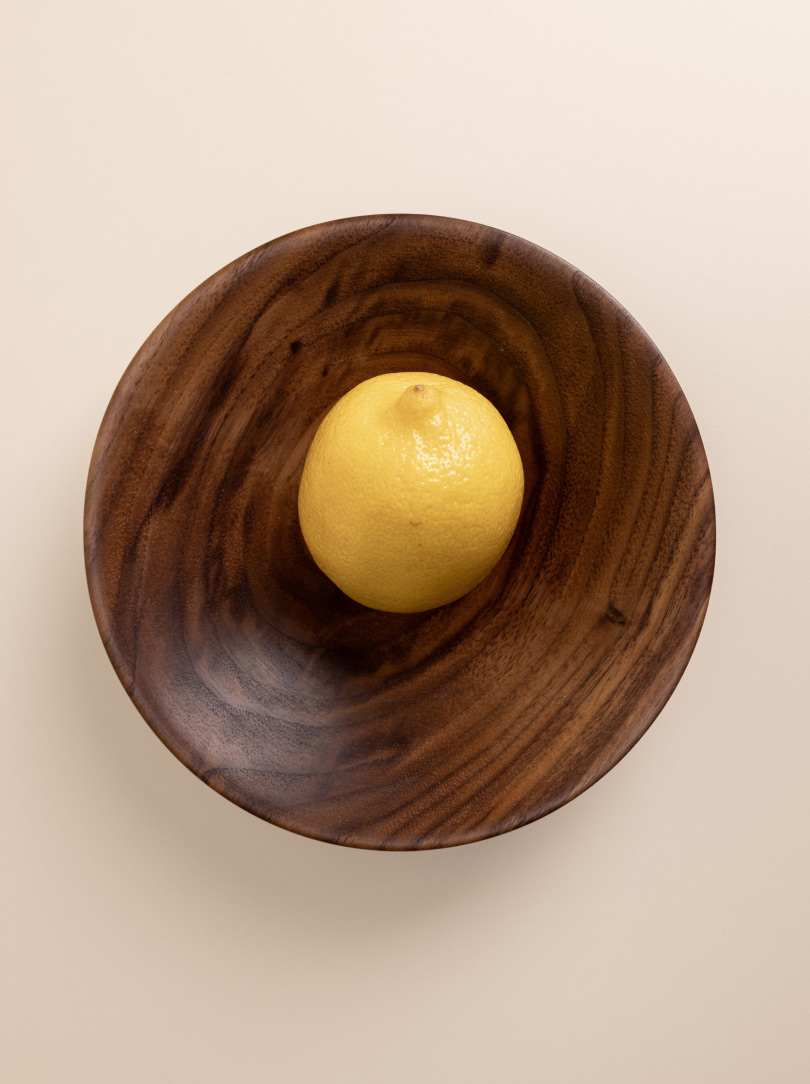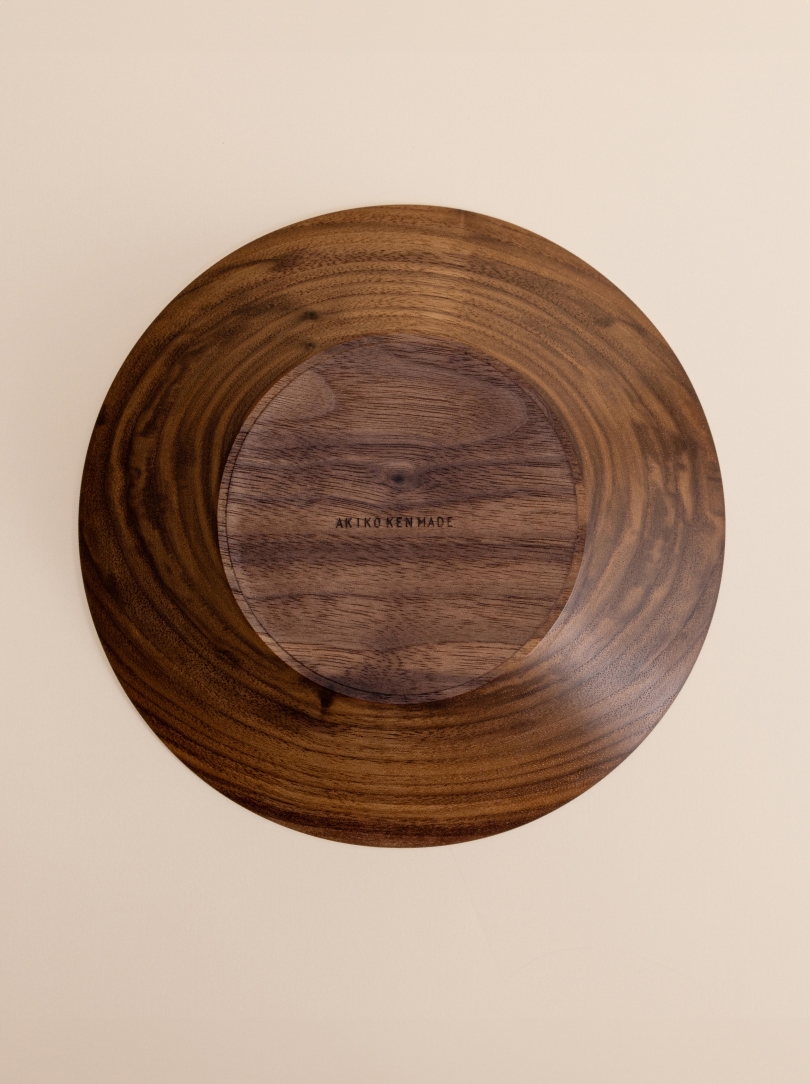 walnut
Description
The minimalist design of this deep plate, with its gently rounded edges, harmonises with the warm and inviting appearance of the walnut wood it is crafted from. The intricate pattern of lighter and darker brown hues playfully forms swirls and waves that captivate our gaze endlessly. This elegantly understated piece adds a poetic sense of beauty to any environment.
Details
Material
Care
Returns
You can leave it empty to appreciate its natural pattern, or use it to hold those cherished small items you wish to keep close at hand – handwritten cards, letters or little notes. With its slightly rounded shape, it is ideal for cradling fruits without compressing them, while its soft, dark brown colour forms the ideal canvas for the vibrant freshness of green, yellow and orange citrus fruits. Despite its gently rounded appearance, this deep plate has a spacious, flat surface that provides great stability. Beneath the exterior bottom, you will discover the brand's name intricately carved into the wood.
215 g, height 4.5 cm, diameter 20 cm
To care for your deep plate, hand wash it gently and ensure both sides are thoroughly dried. Over time, frequent washing might result in a somewhat "dry" appearance: to nourish the wood, simply apply a small amount of cooking oil on a dry cloth and gently rub it onto the plate: we suggest using grapeseed oil for this purpose.
Do not wash it with any cleansing agents and avoid using abrasive, metal or wood sponges, dishwashers or drying machines. Do not soak in water for long periods of time as water retention may cause mould to form. Avoid prolonged exposure to direct sunlight as this may cause discolouration or warping.
Every object is meticulously packaged to ensure its safe delivery. In the rare event of any damage occurring during shipping, please reach out to us within a week after delivery. As our objects are crafted in small batches and often made to order by our artisans, we regretfully do not accept any returns.