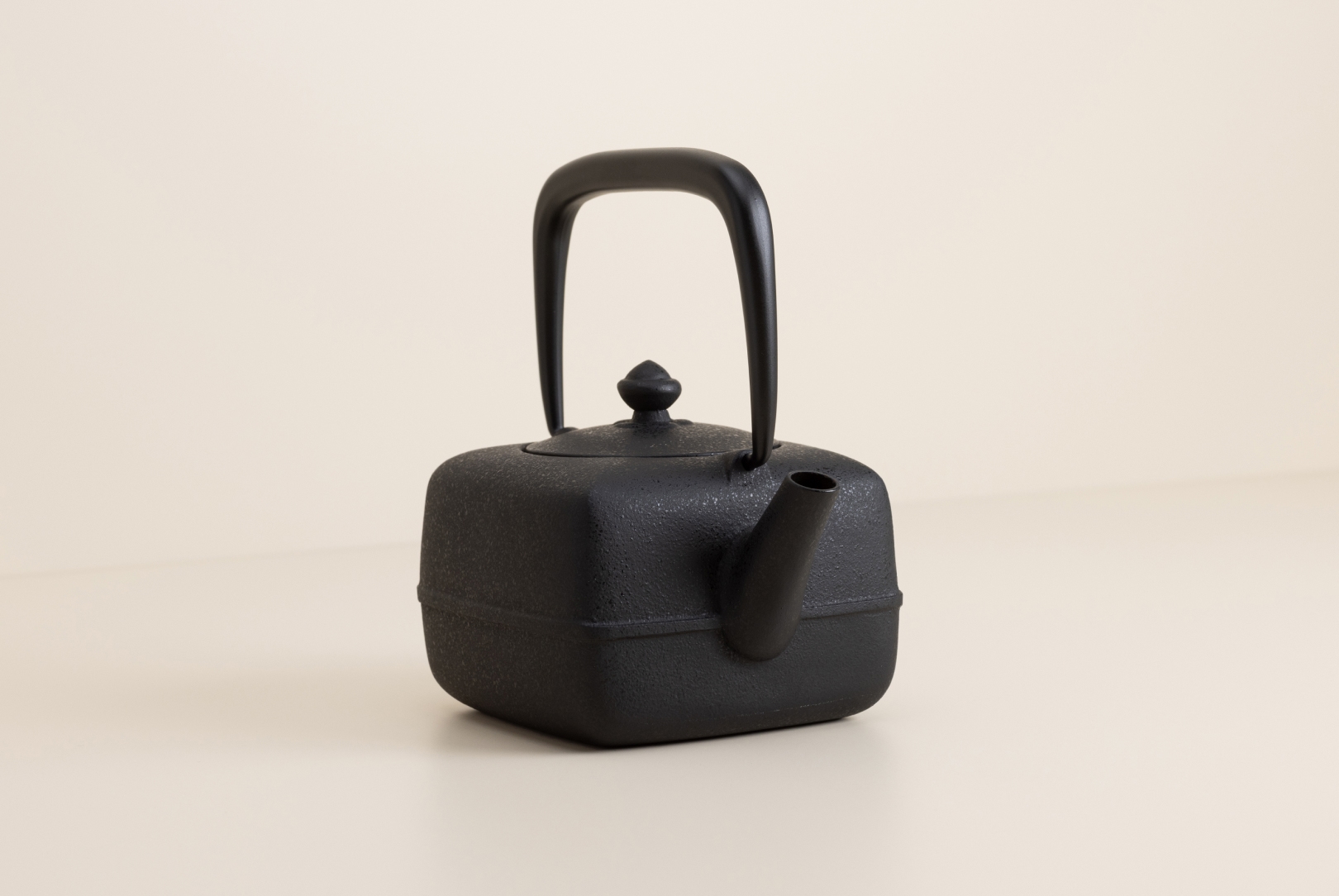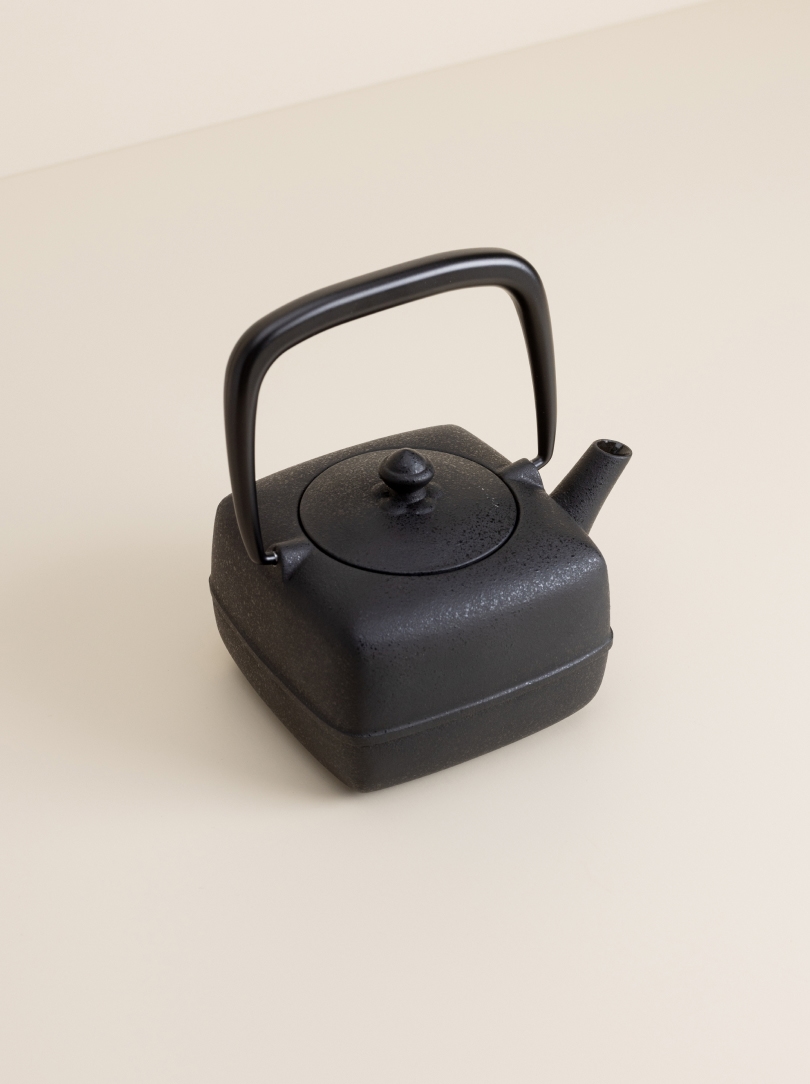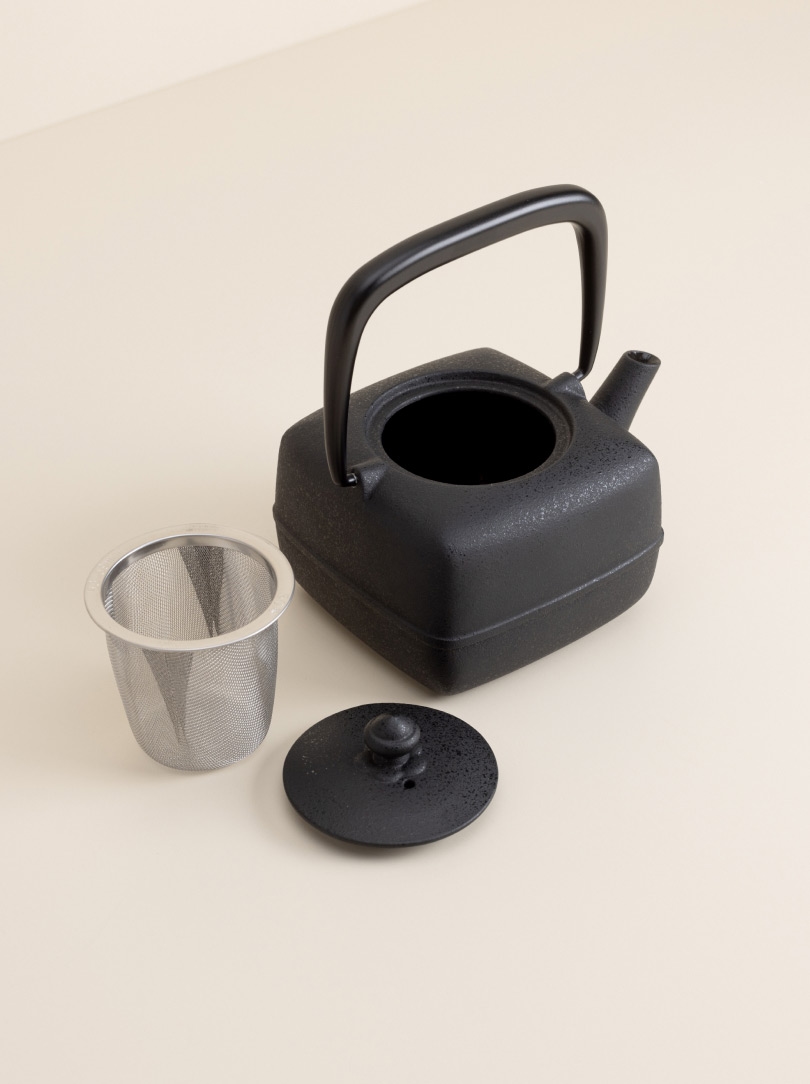 400ml
Description
The cast iron teapot is manufactured in Yamagata, Japan, and crafted by the 15th generation of the Kiheiji Kikuchi foundry. Established in 1604, the craft house's tea kettles were chosen as gifts for the Japanese Emperors for decades. Today, it is the choice of exquisite five-star hotels and tea lovers worldwide.
Details
Material
Care
Returns
The 400 ml black square teapot comes with a filter basket that is large enough to provide balanced infusion, even if the teapot is not filled to capacity. 
Height 1450 mm, diameter of the opening 525 mm.
The Japanese teapot is made from Wazuqu, a specific type of iron traditionally used in Japan for blades, tools and luxury items. The family business has preserved the excellent craft techniques to this day and is one of the few studios using Wazuqu iron, which is of the highest quality and purity. The enamelled inside prevents rusting while allowing for any type of tea to be brewed.
Before your first use, make sure to thoroughly clean your teapot using a mild soap, and wash the inside with hot water and a soft sponge. While the teapot is still warm, dry the inside, wipe the outside with a dry cloth and then leave it to air dry completely.
After using, simply rinse it with hot water. Let each piece air dry separately to prevent rusting, and reassemble the pot only when all the pieces are completely dry. When using, never heat the teapot directly over an open flame or stove. Never use it to boil or warm up water, never put it in the microwave and do not cool it suddenly while it is still hot.
Make sure not to use any detergent to clean your teapot. Always remove any tea or water remaining and dry it well after each use. Avoid contact with salt or oil.
The inside of the teapot is enamelled, so be sure to choose kitchen utensils that do not scratch. A patina will gradually develop on the inside; this is normal and even beneficial for the flavour.
We do not accept any cancellations, exchanges or returns after your order has been placed. Exceptions only apply if your teapot is defective or has been damaged during shipping. To be eligible for a return, your teapot must be unused and in the same condition that you received it. It must also be in the original packaging. Please call us within 7 days.