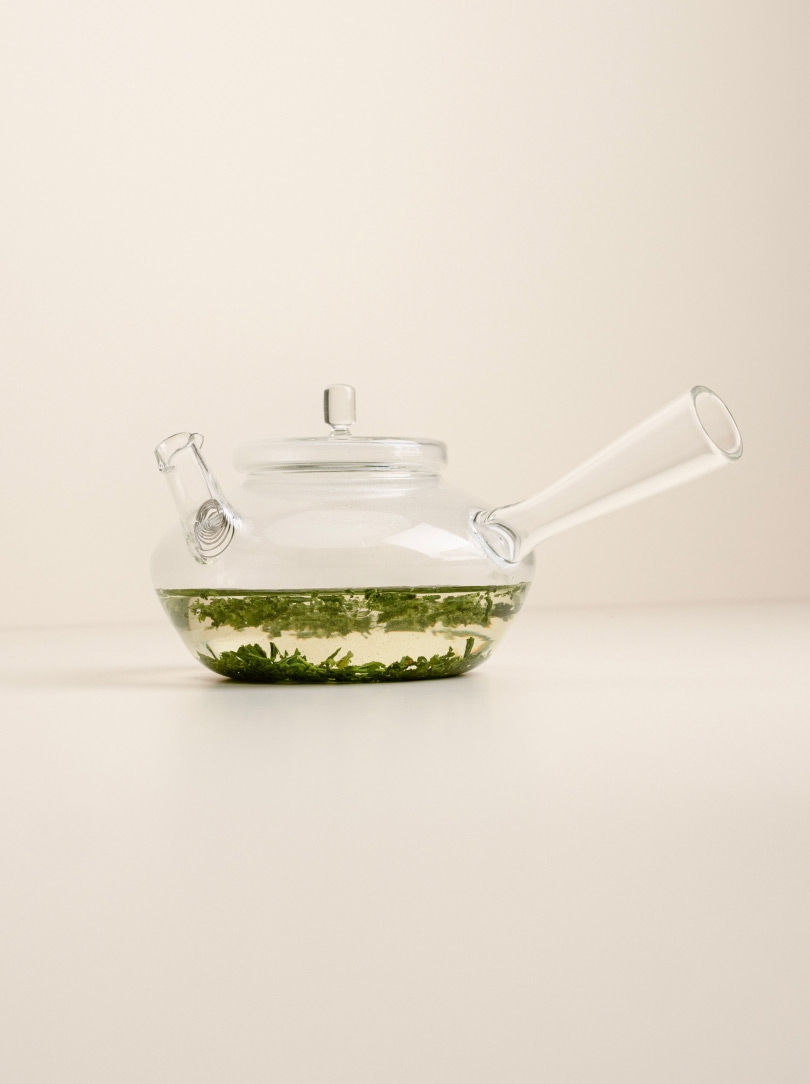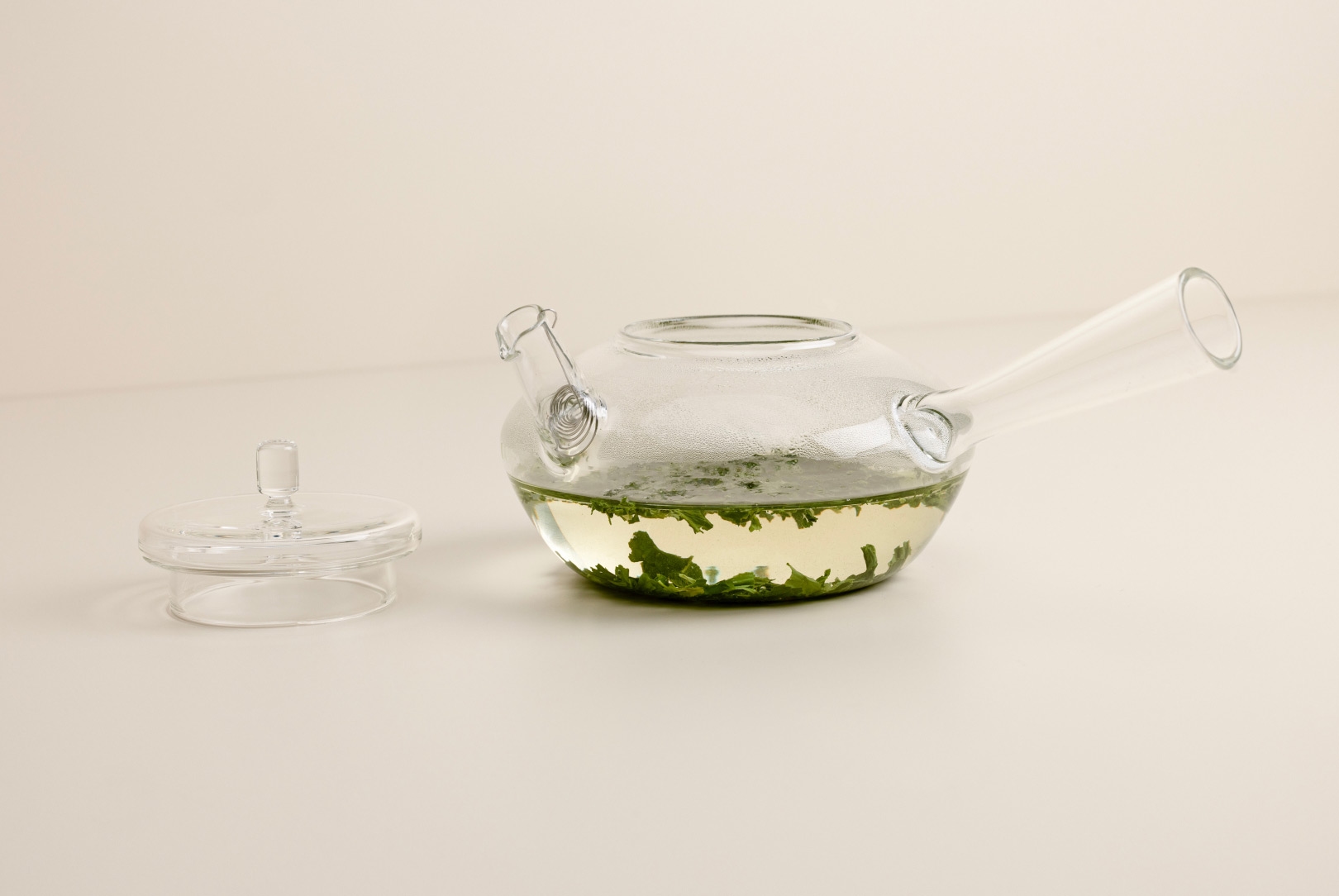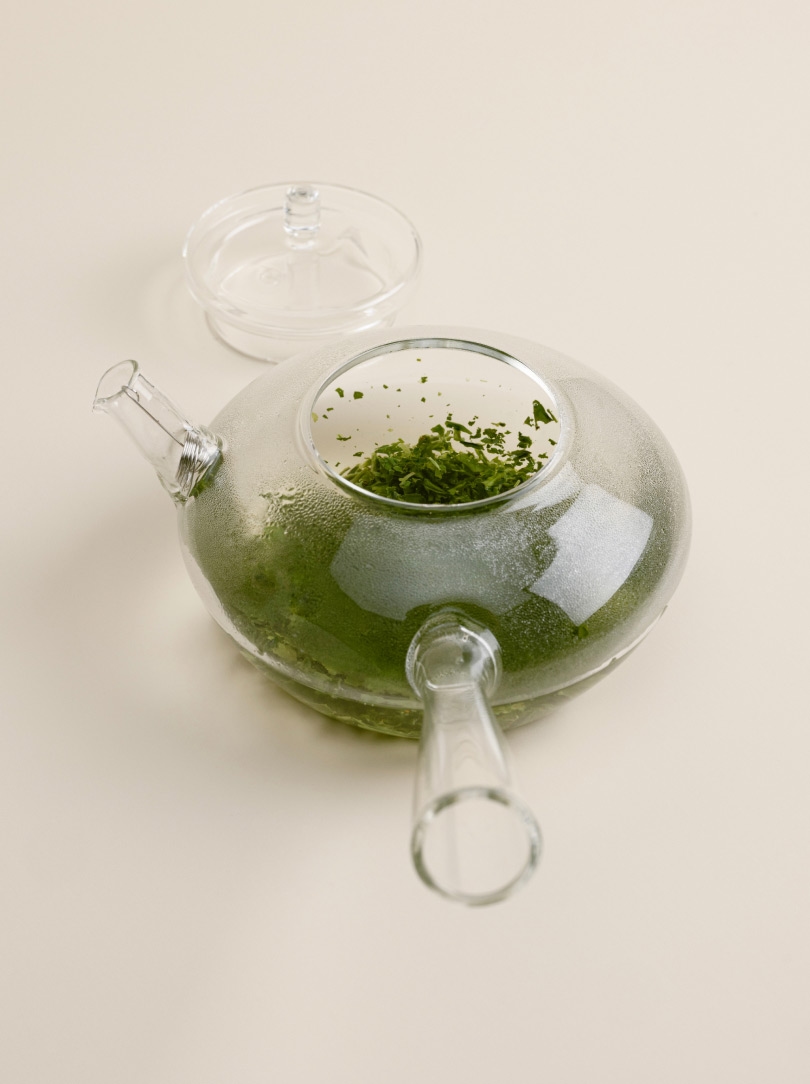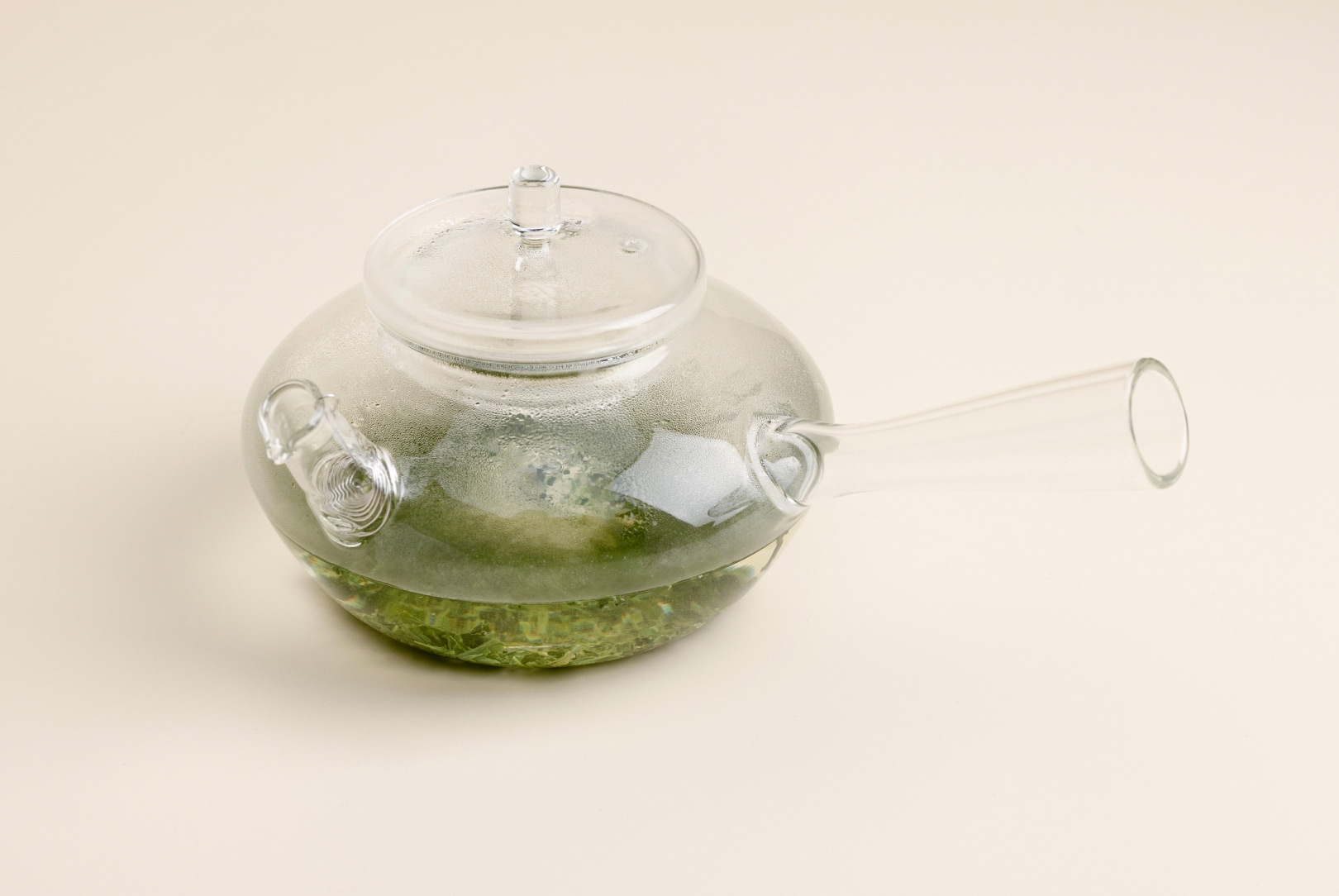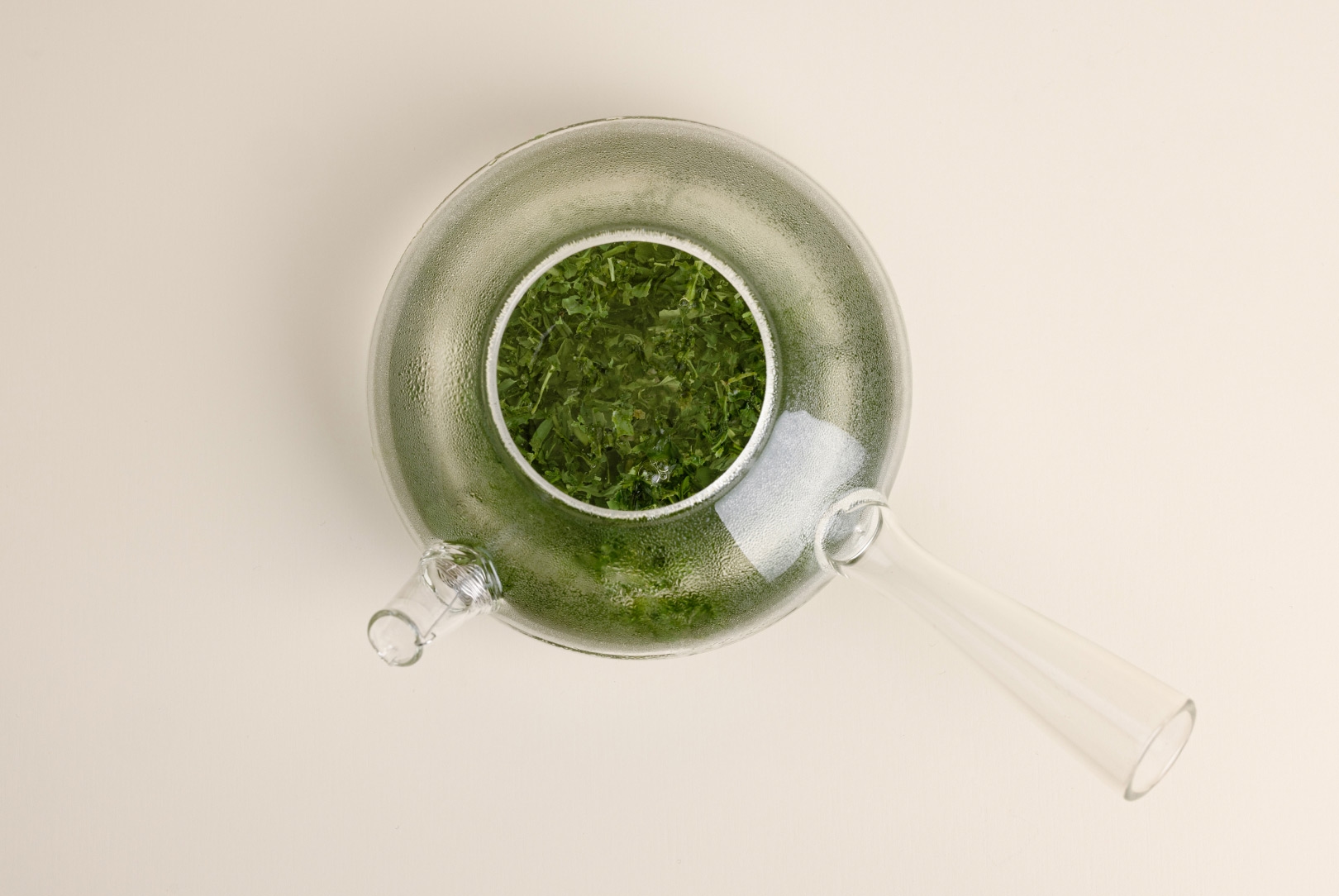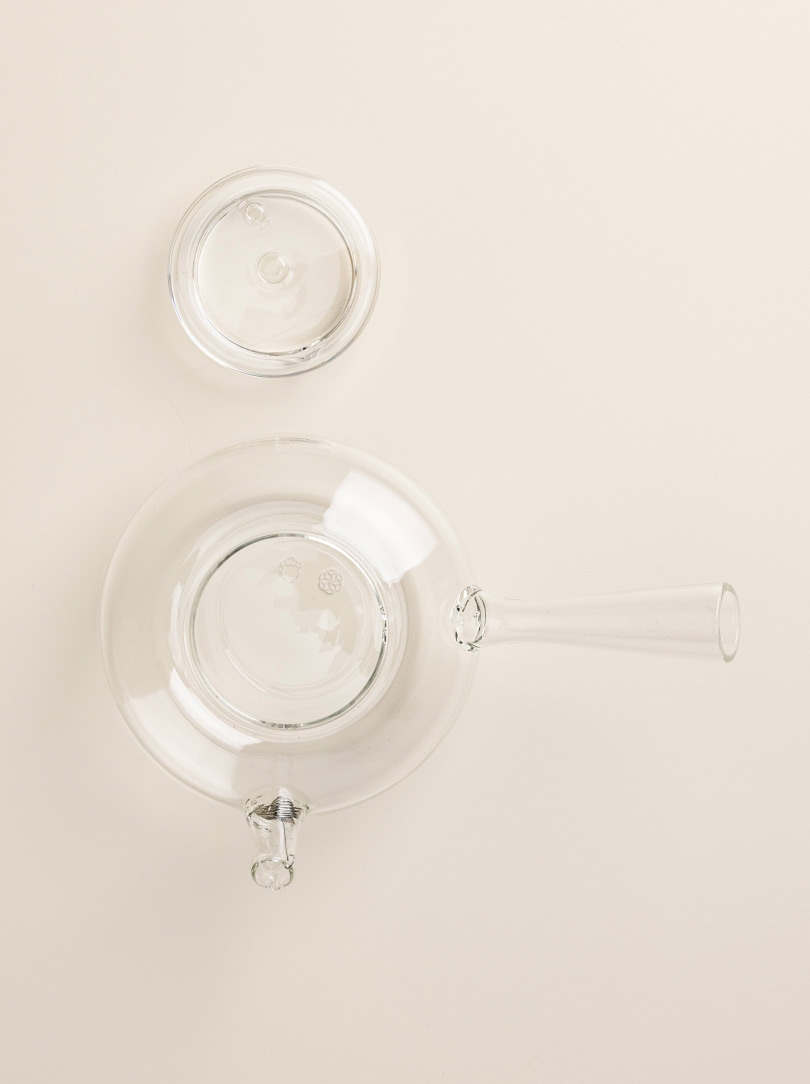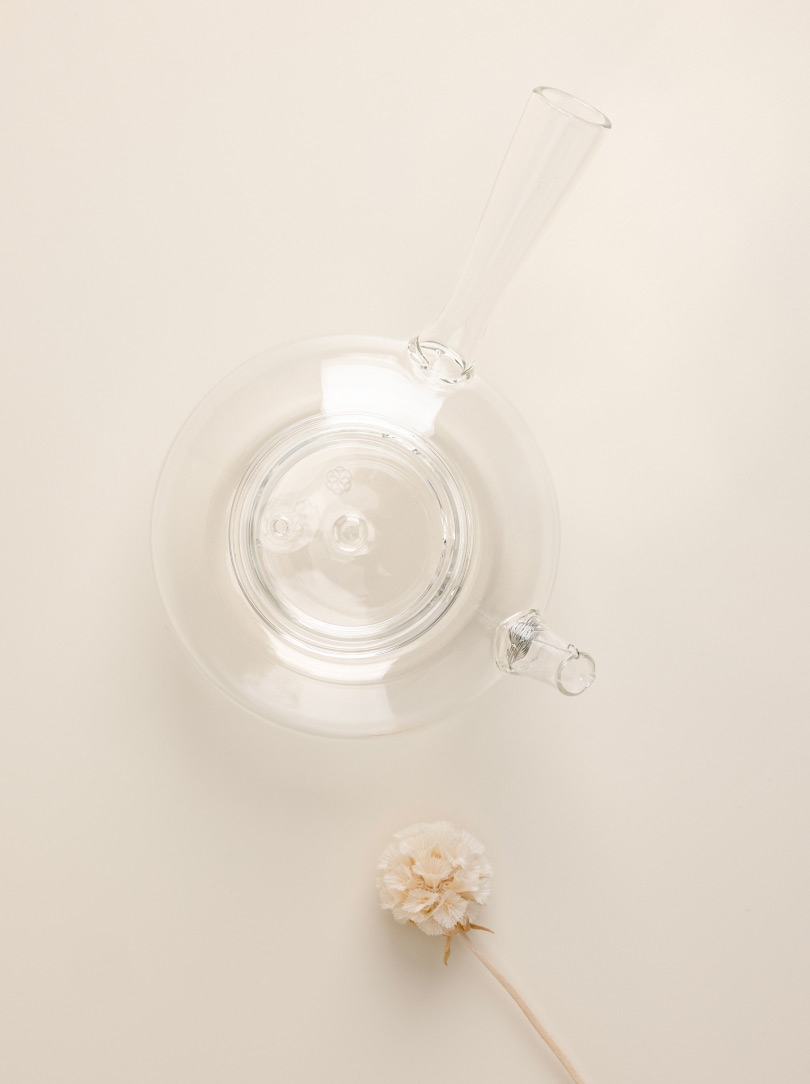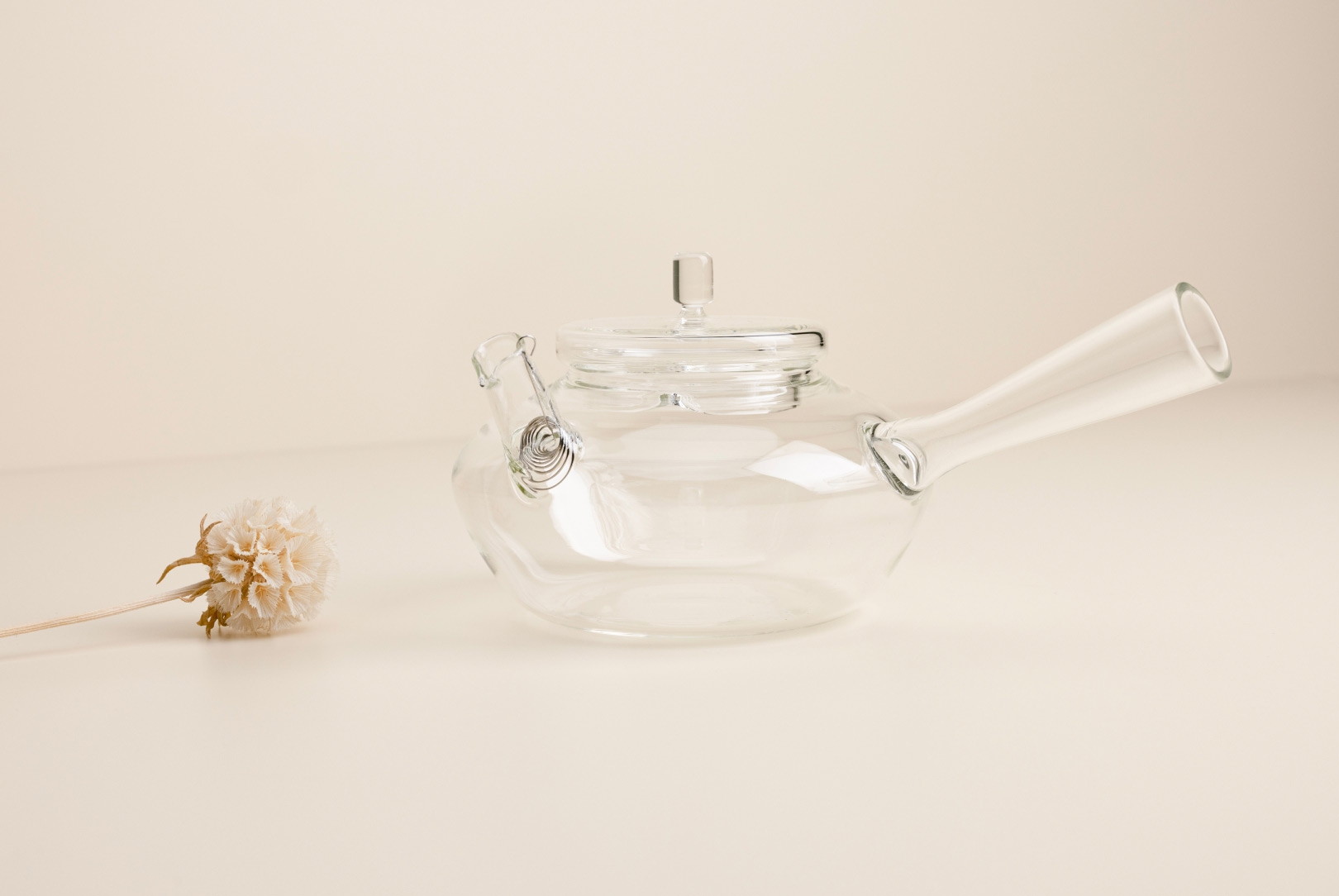 OGATA
Glass teapot
Description
Designed with functionality and minimal aesthetics in mind, this OGATA glass teapot is handmade in Sakai, in the Fukui Prefecture and in Matsudo, Chiba Prefecture. It is perfect for observing the captivating spectacle of leaves unfurling slowly in hot water while indulging in the serene pleasure of a green or herbal tea.
Details
Material
Care
Returns
Each teapot is handmade with slight differences in shape and size as a result of the process. The teapot is carefully shaped through the burner work method, where glass tubes are melted to achieve the refined form, showcasing the craftsmanship and meticulousness involved in its creation. 
Height 100 mm, width 190 mm, depth 130 mm
Taking care of your teapot includes avoiding stacking it with other objects to prevent scratches or cracks. Please bear in mind that glass can break easily. Since the teapot is not made of tempered glass, avoid striking or scraping it with spoons or other hard utensils.
After use, hand wash it carefully with a soft sponge and dry thoroughly. Do not wash it with any cleansing agents and avoid using abrasive, metal or wood sponges, dishwashers or drying machines.
It must not be directly exposed to temperature shocks – whether from a flame, conventional oven, microwave, induction cooktop or other heat source.
If you notice any cracks, chips or deep scrapes, please stop using it, as these can cause the item to break at any time.
As our objects are crafted in small batches and often made-to-order by our artisans, we regretfully do not accept any returns.