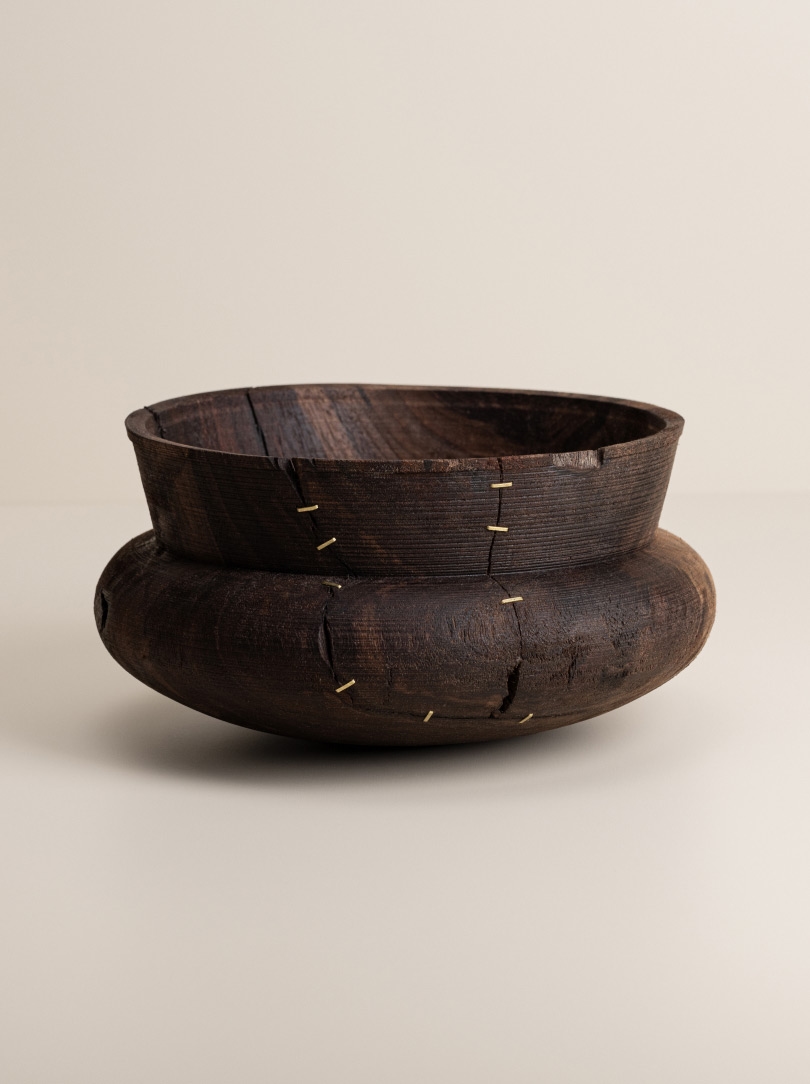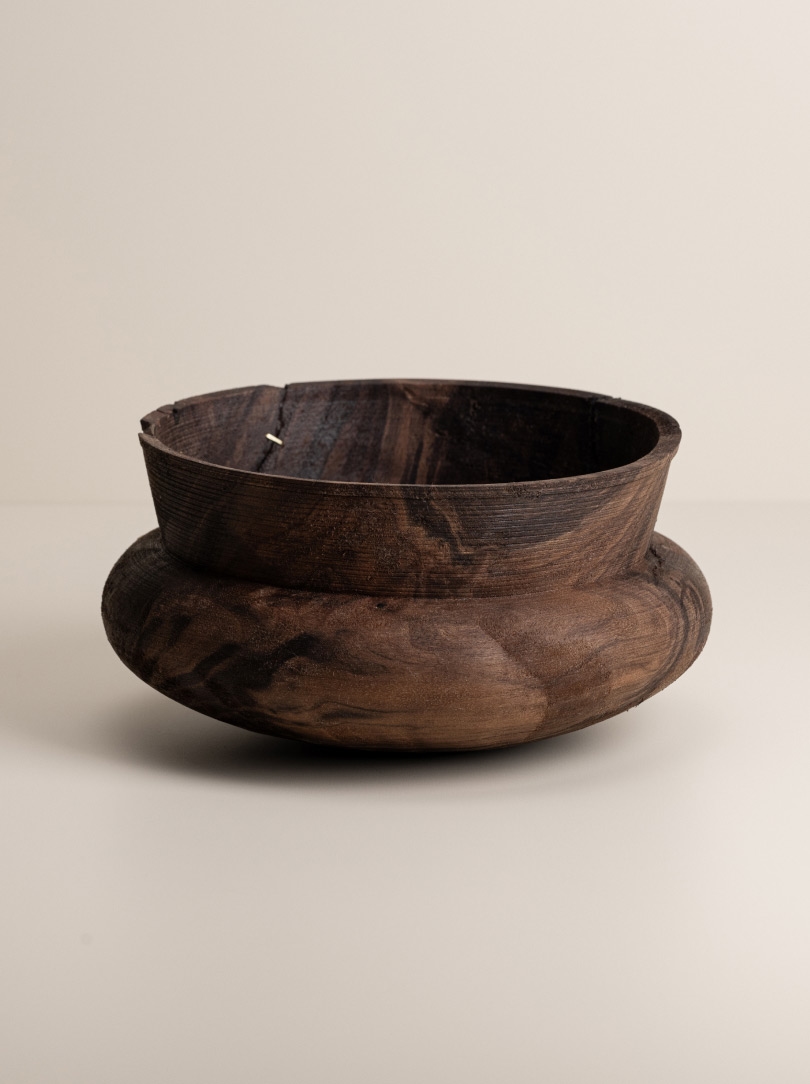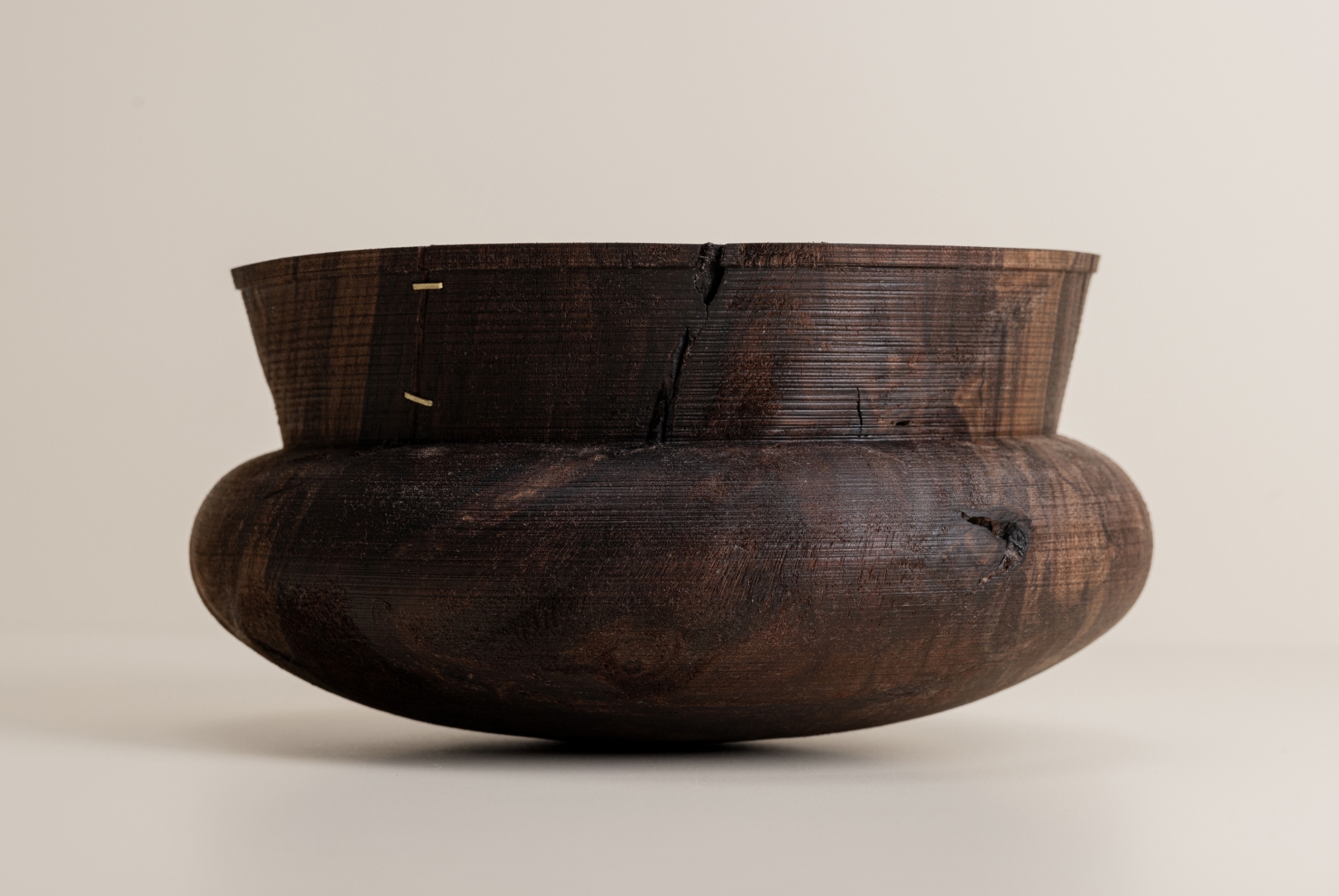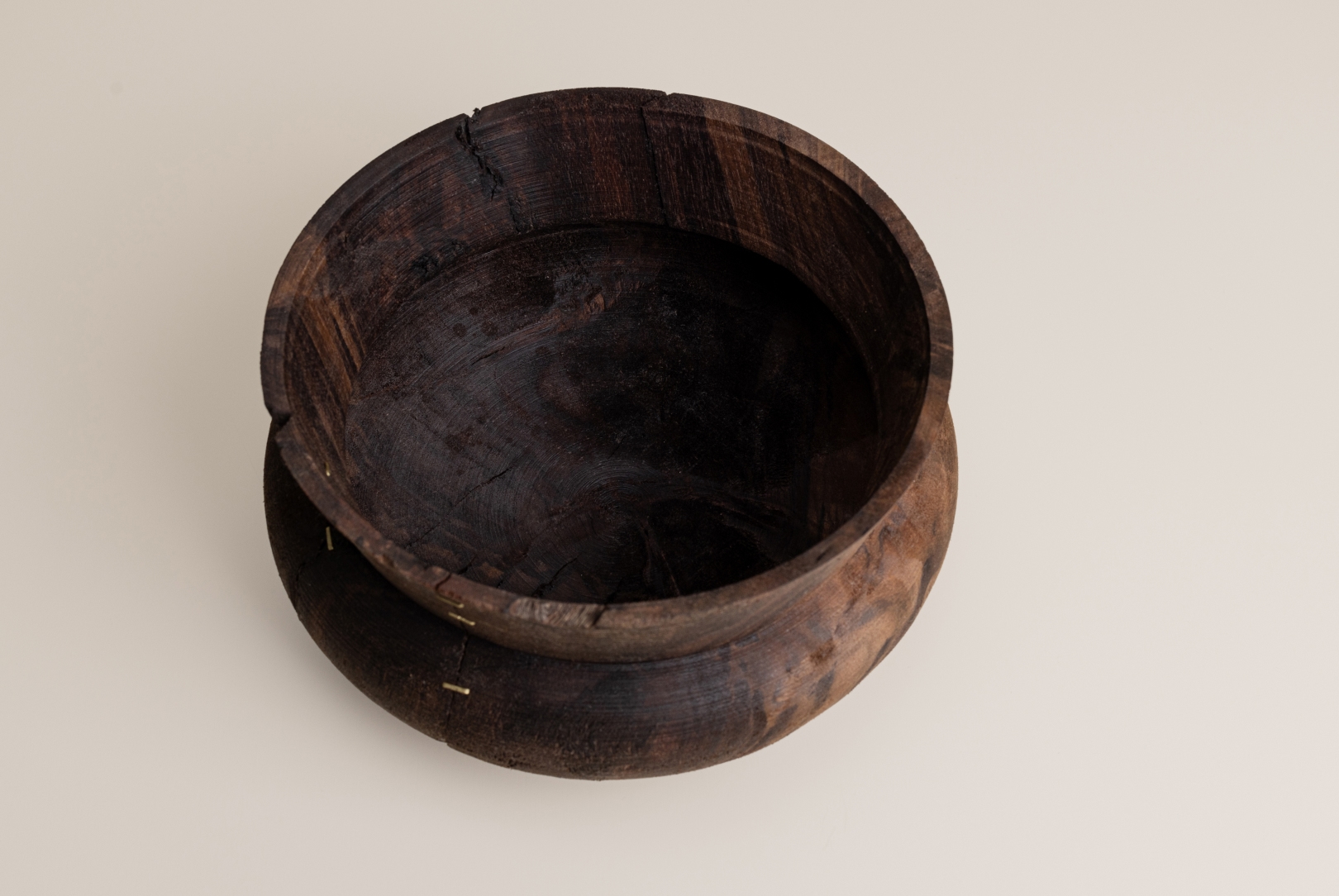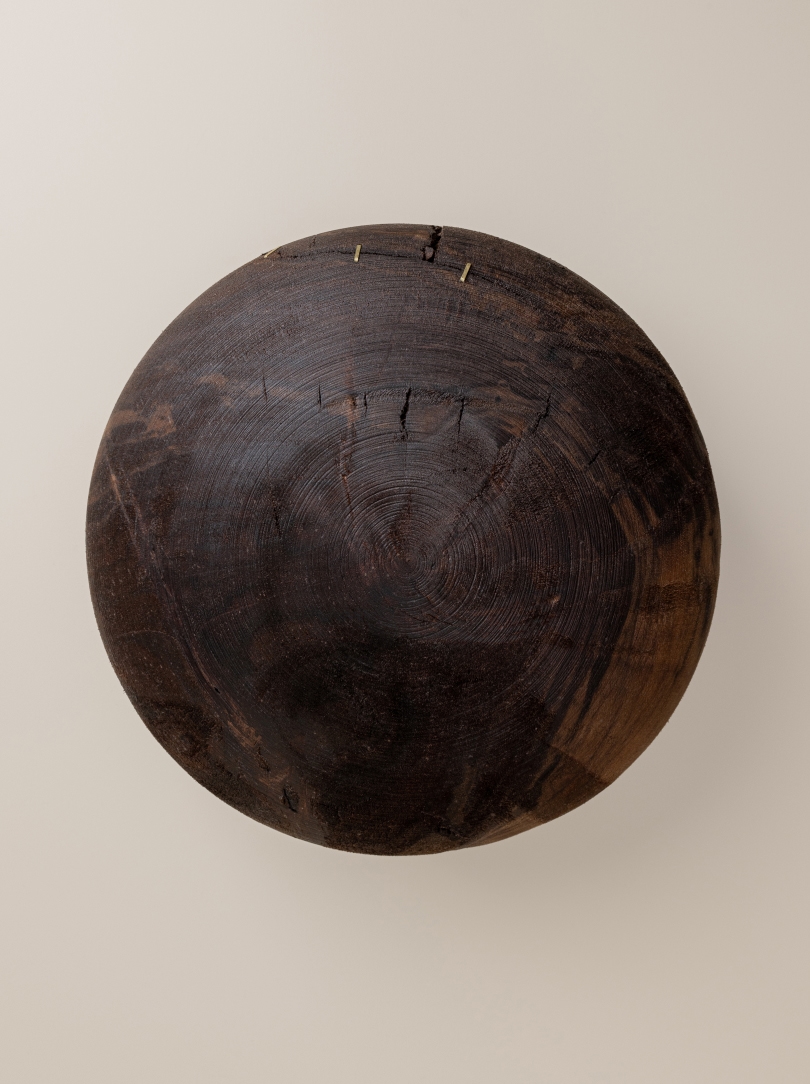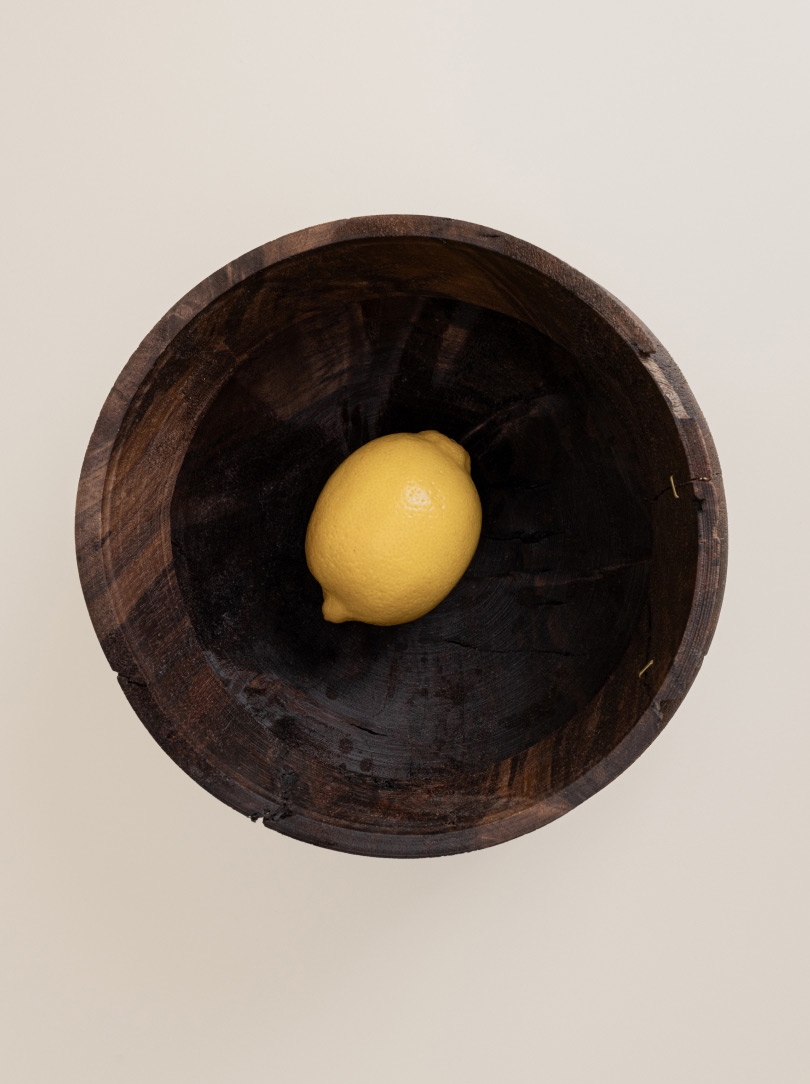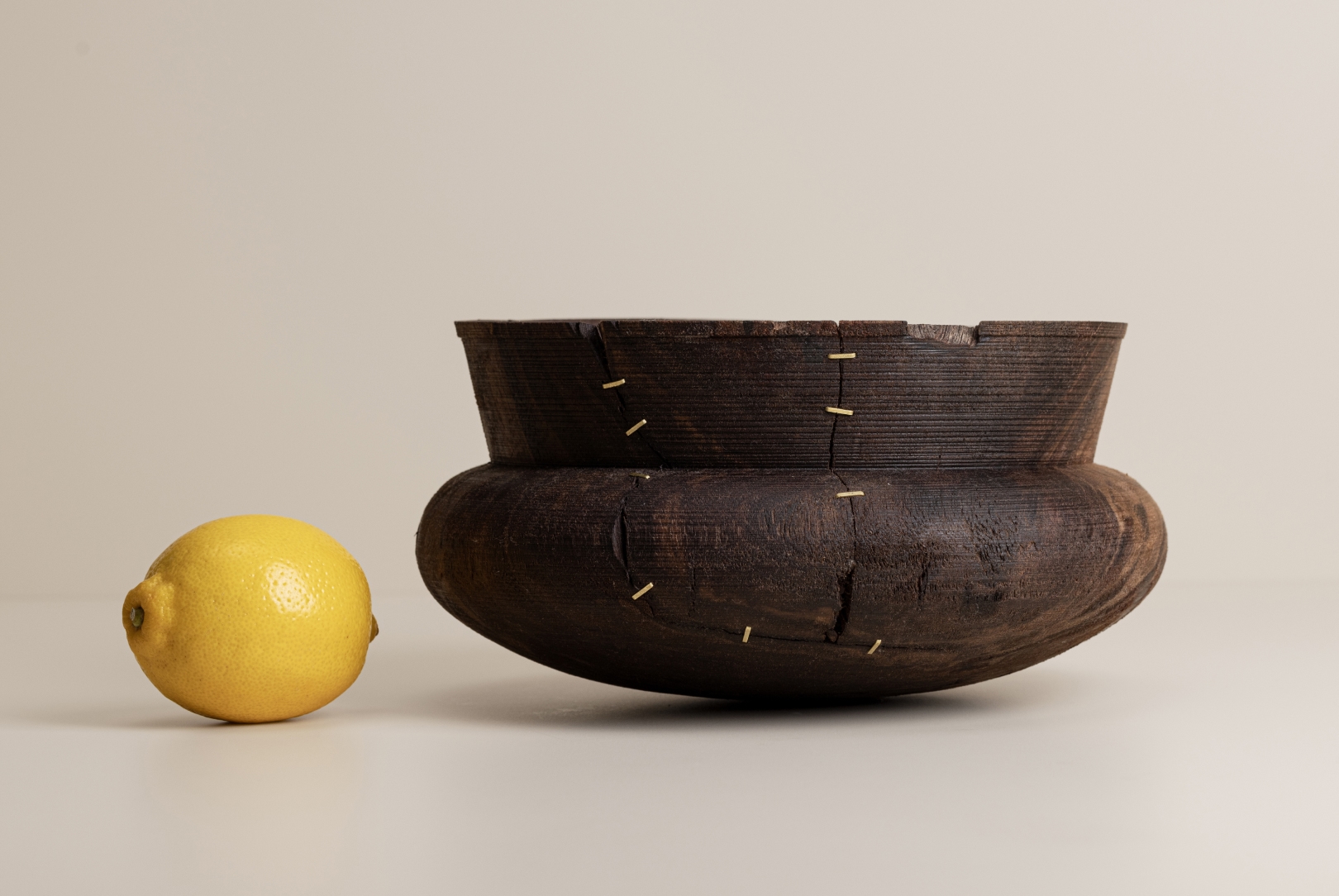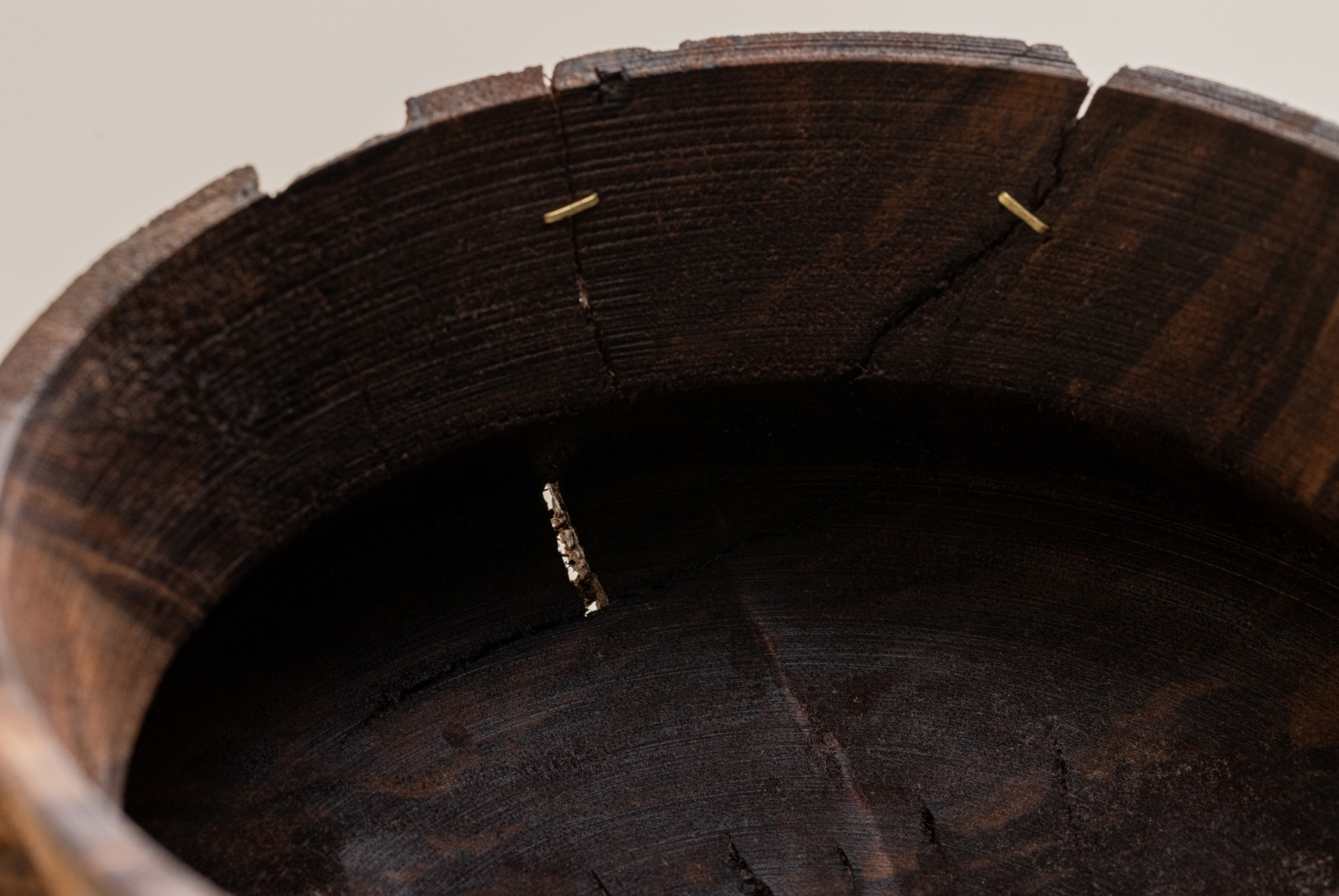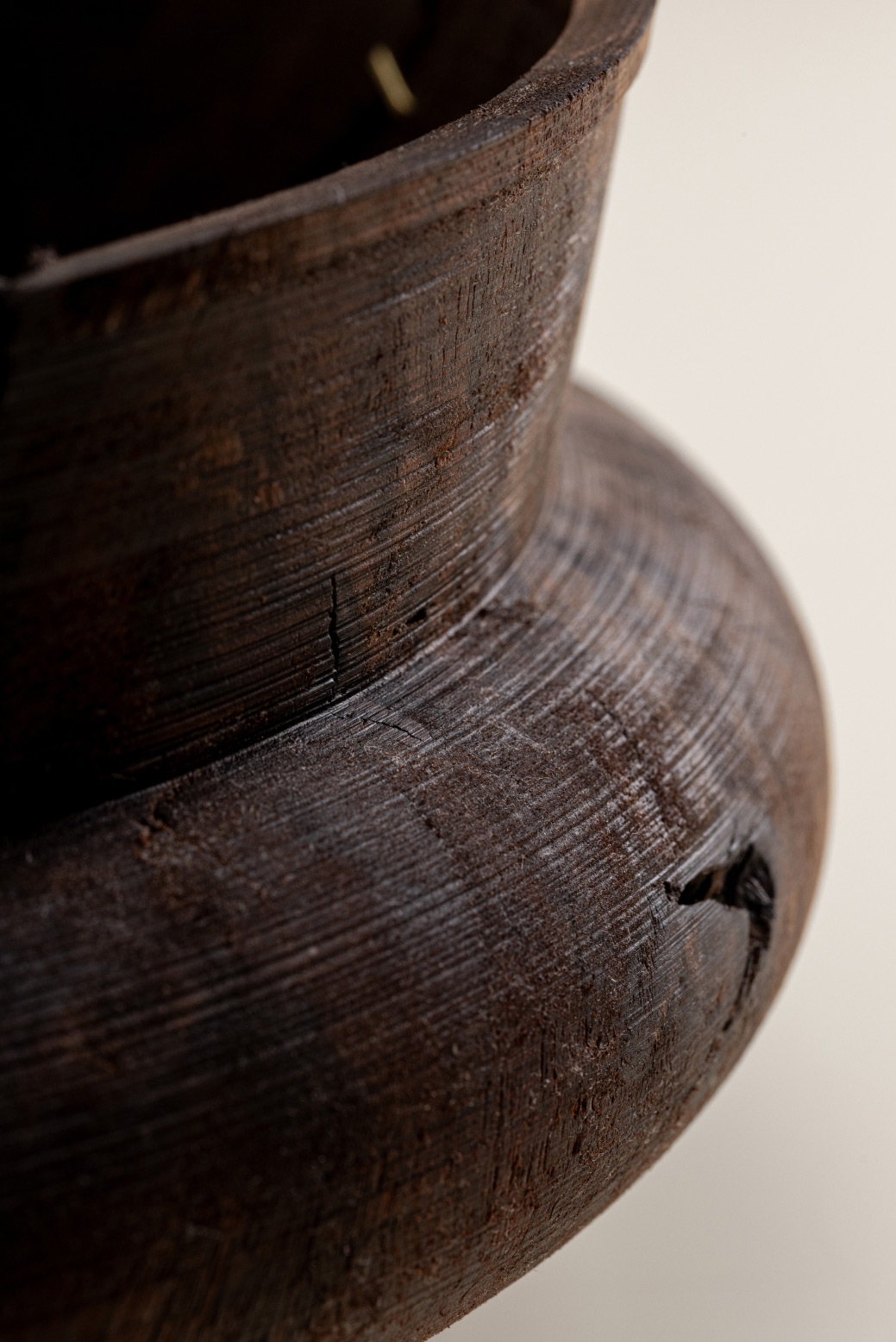 Yusuke Tazawa
Treasure bowl with brass tie
Black walnut, oil finish, brass tie
Exclusive
Showroom Zurich
Description
This bowl crafted from exquisite black walnut is a true testament to the art of woodworking. Its unassuming elegance is adorned with intricately carved lines, showcasing the marriage of simplicity and meticulous craftsmanship. This remarkable AGOBAY exclusive features brass ties that adds a touch of luminosity to the otherwise understated and quiet presence of this piece.
Details
Material
Care
Returns
What appears to be a straightforward design reveals itself to be a marvel of delicate detailing. The bowl's alluring opening, perfectly formed, accentuates its uniqueness, inviting admiration from every angle. Small natural openings in the bottom of the bowl create unexpected, fleeting reflections on the surface you will place it on.
Daily life calls for objects that not only perform their functions, but also infuse a sense of calm into the simple, joyful gestures we repeat. Each piece is handcrafted by Yusuke Tazawa, a skilled woodworker, driven by his ambition to uphold a legacy from an era when woodworking thrived as a vibrant industry.
600 g, length 12 cm, diameter 27 cm
You can wipe it with a damp cloth followed by a dry cloth. Do not wash it with any cleansing agents and avoid using abrasive, metal or wood sponges, dishwashers or drying machines. Avoid prolonged exposure to direct sunlight as this may cause discolouration or warping.
Every object is meticulously packaged to ensure its safe delivery. In the rare event of any damage occurring during shipping, please reach out to us within a week after delivery. As our objects are crafted in small batches and often made to order by our artisans, we regretfully do not accept any returns.