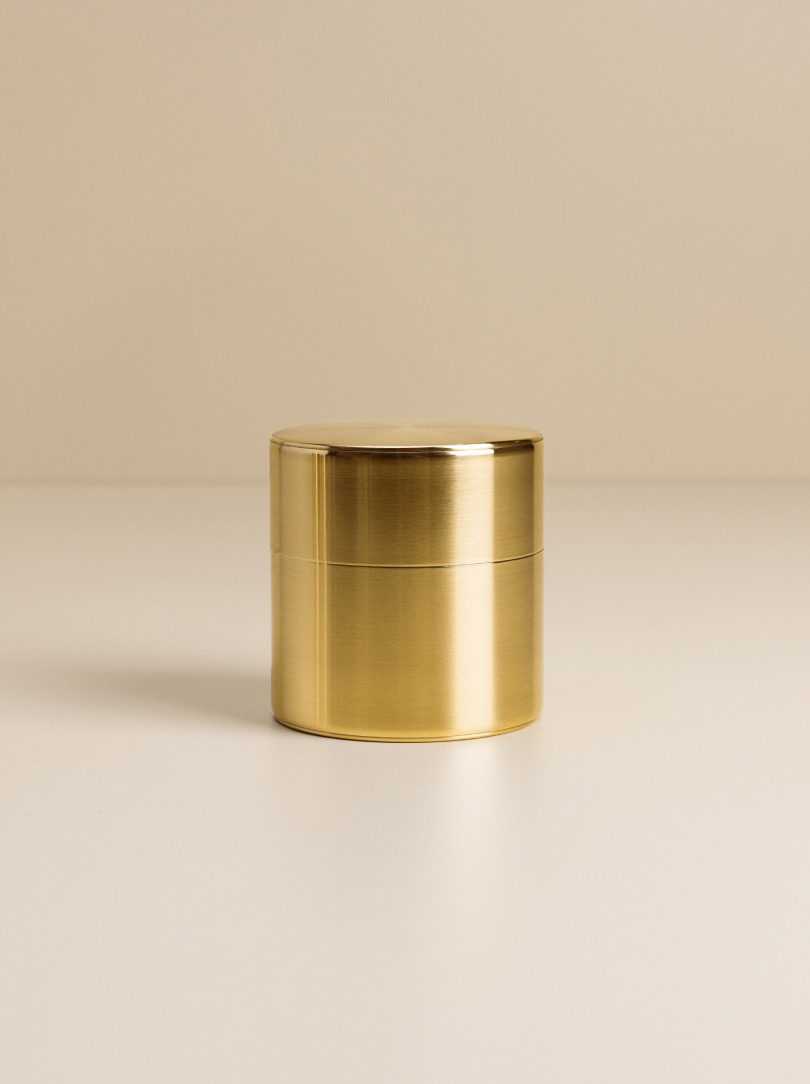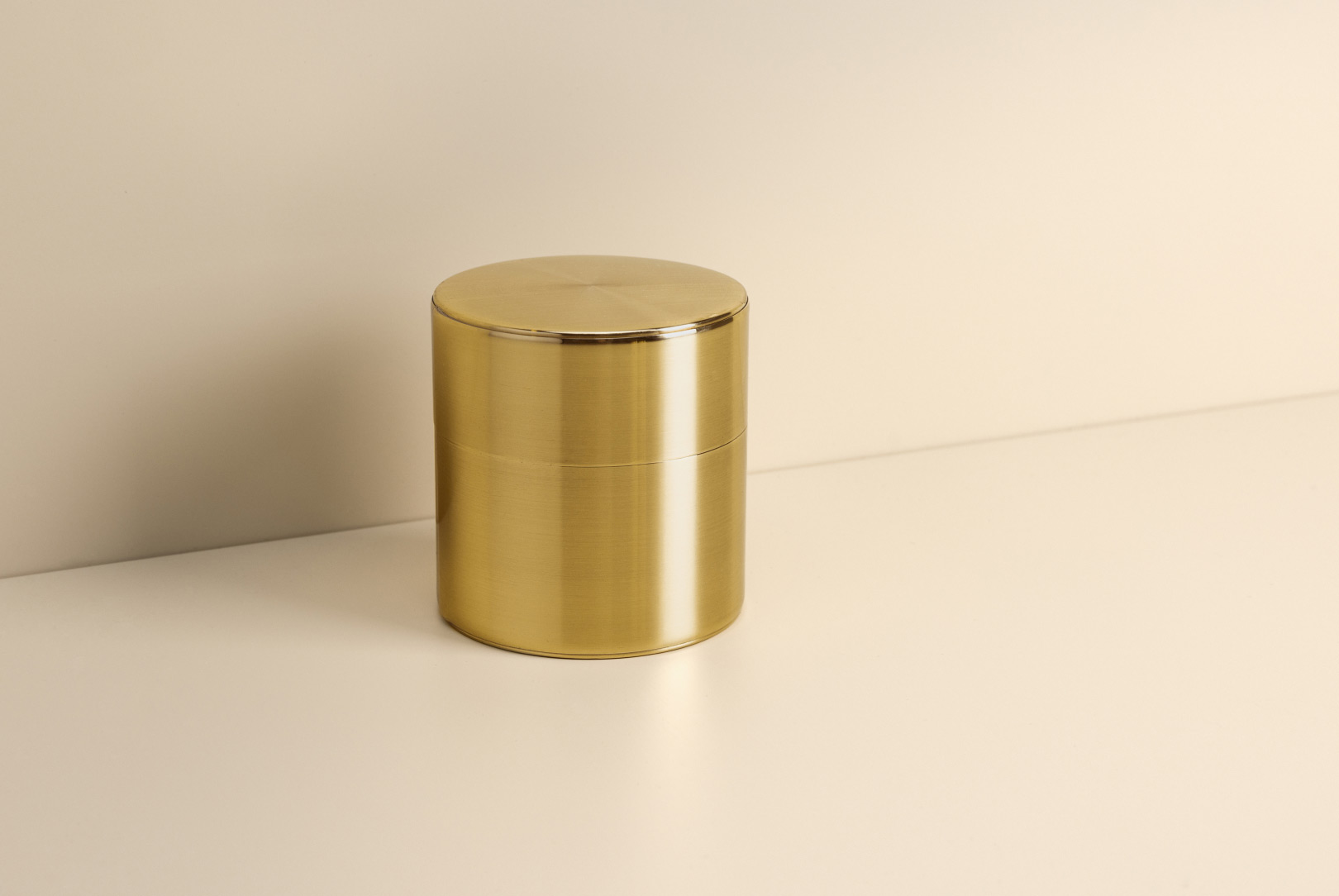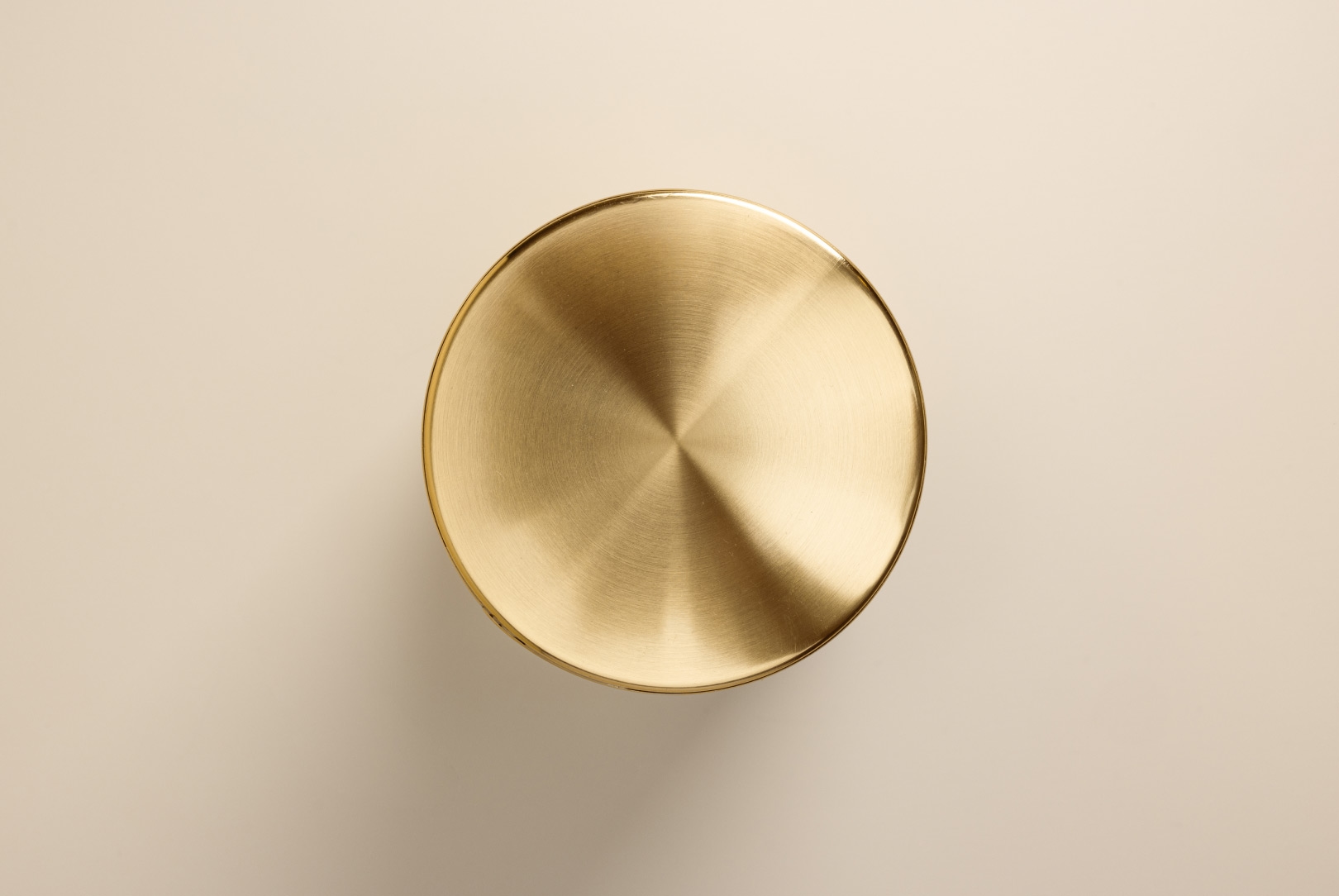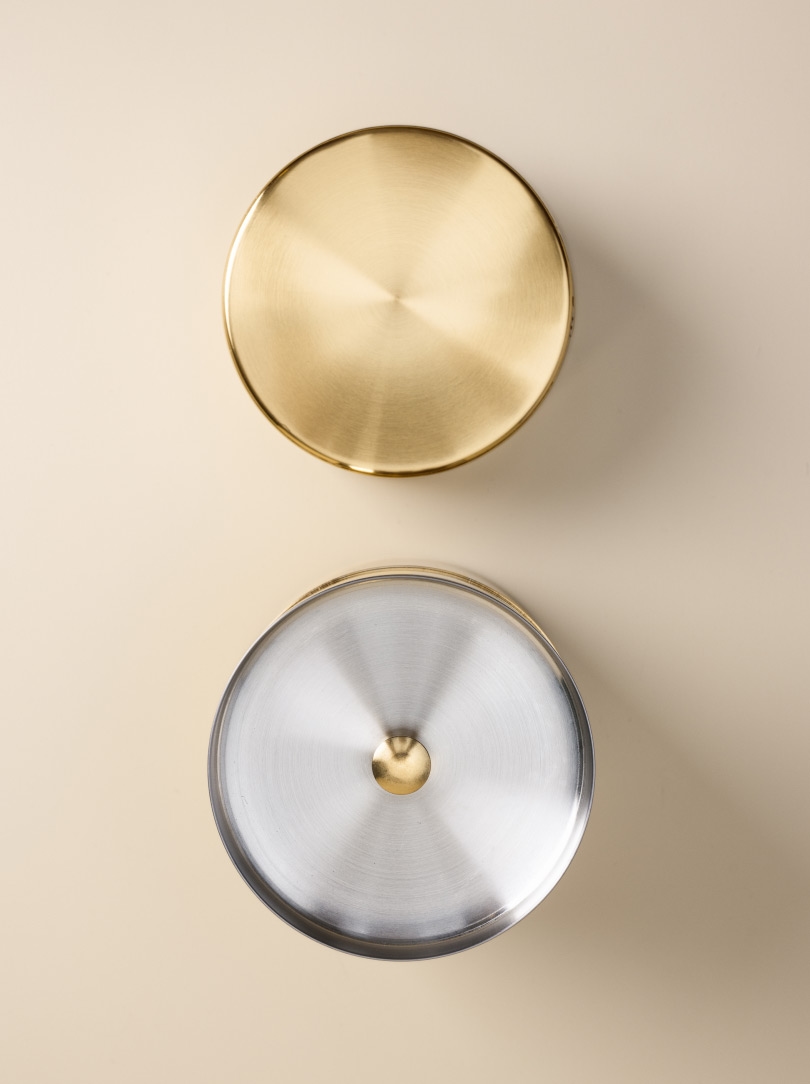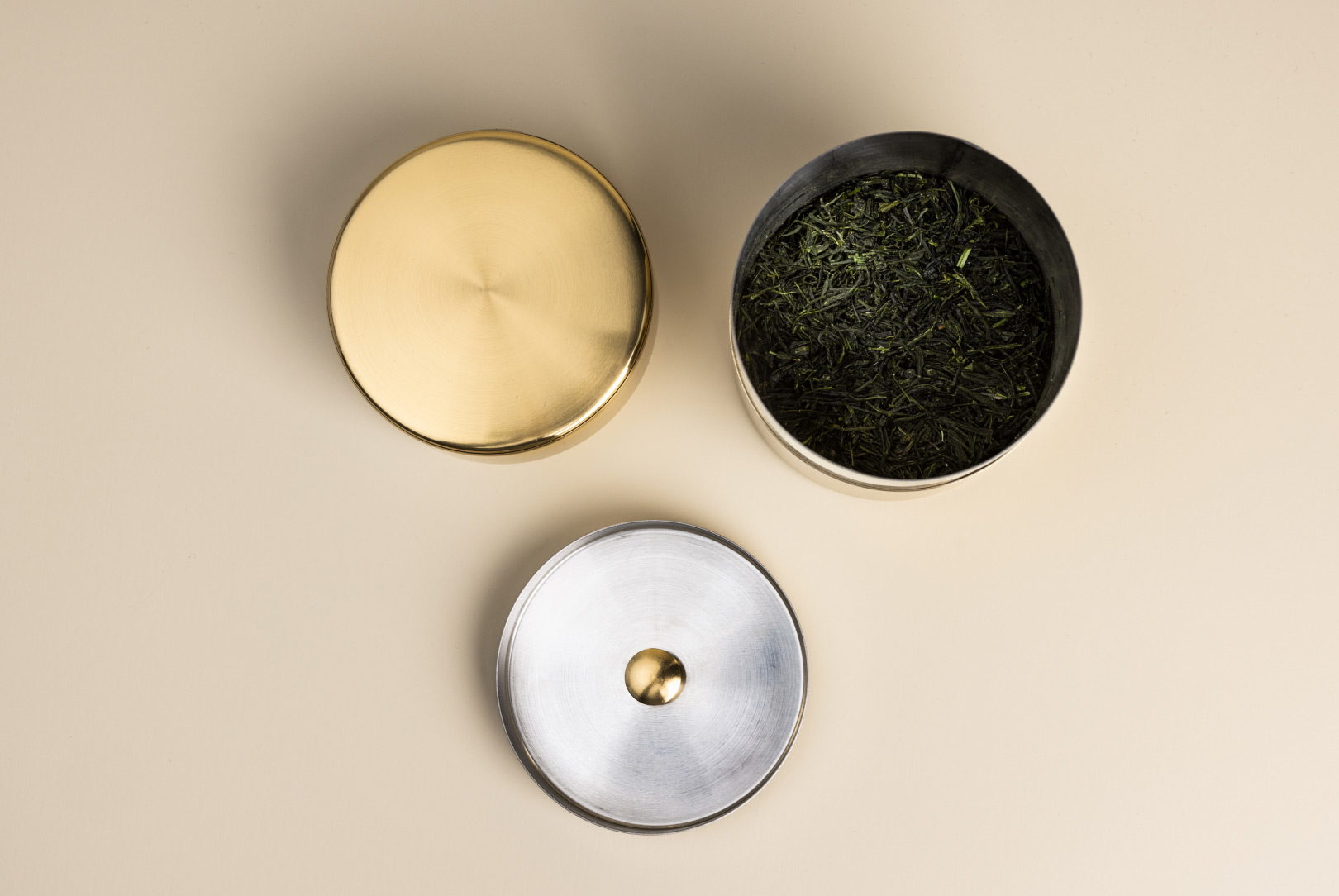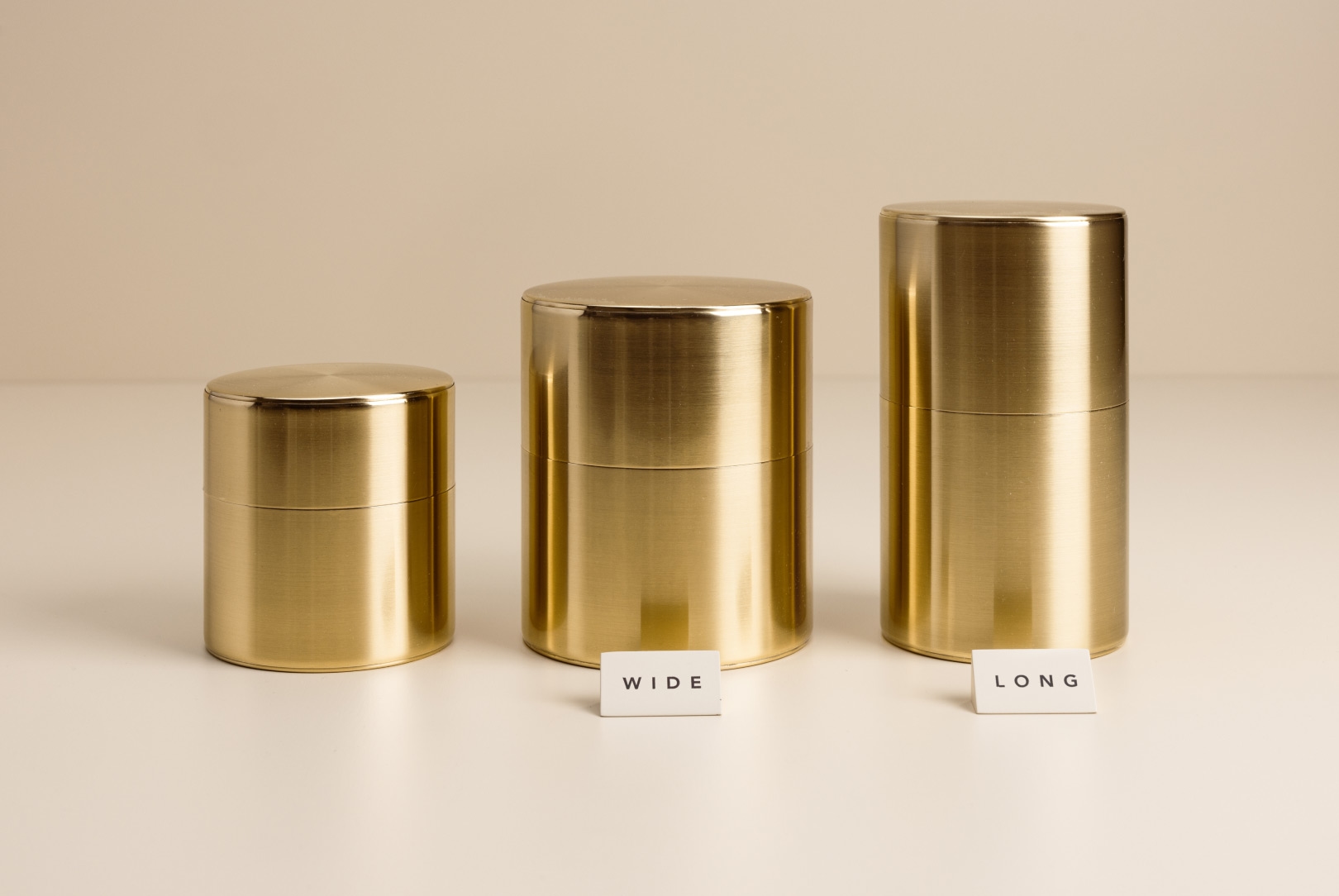 Kaikado
Tea caddy, small
120g
Description
Crafted by the Yagi family for six generations, Kaikado caddies are handmade in Kyoto, Japan. Known as 'chazutsu' in Japanese ('cha' is the Japanese word for tea, 'zutsu' for canister), they are typically used for storing tea and coffee; this one specifically to store green tea. However, Kaikado caddies can also hold different items, including seeds, beans and anything that must be kept from moisture.
Details
Material
Care
Returns
Each caddy is made entirely by hand with the utmost care and precision; in fact, the friction-fit lid closes by itself, without any pressure. Just line up the visible seams on both parts and observe the lid descend onto the caddy's body on its own. Slowly and gently, you will be able to hear the faint sound of air smoothly being expelled by the caddy, so you know it is becoming airtight.
Height 81 mm, diameter 78 mm.
With time, the brass surface will undergo a subtle change of colour nuances and develop a unique patina. Every object gradually transforms as it settles into your life and environment. As a result of the natural oils from your hand, the intensity of use and the chosen position in the sun or shade, each caddy will naturally age and obtain an even more beautiful and distinctive appearance over time.
Taking care of your caddy includes removing the lid gently without twisting it, to prevent any warping of the body or the lid. When closing the canister after use, align the lid and body following the seams on the side, with the lid gently placed on top of the body. Do not push the lid down with force, or it may warp the structure over time. Once the lid descends and it is mainly closed, gently push the lid at the last moment to prevent air from entering the caddy, sealing it to become airtight.
Use a soft cloth to dust off your caddy and lovingly caress its body. Do not wash it with water or any cleaning products, as this may cause the surface to tarnish. When spraying cleaning products on the kitchen counter, remember to place the caddy elsewhere to prevent it from getting splashed, which could create an unwanted tarnish.
The canister must not be put in a freezer or refrigerator, as its functionality is susceptible to moisture.
Each caddy is wrapped carefully in white washi paper. Once the paper is unwrapped, the canister's oxidation process will begin. For this reason, Kaikado caddies are all final sales.