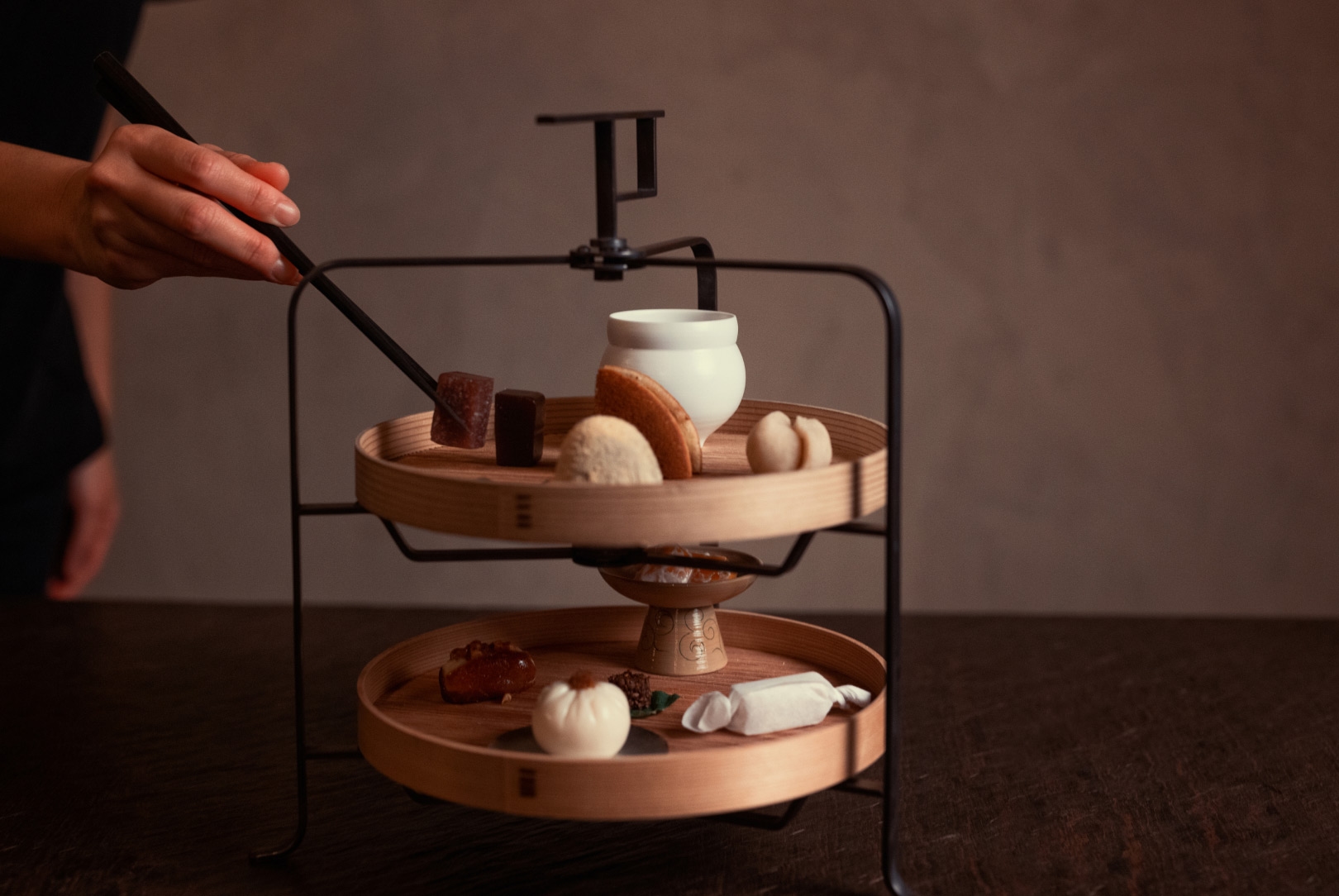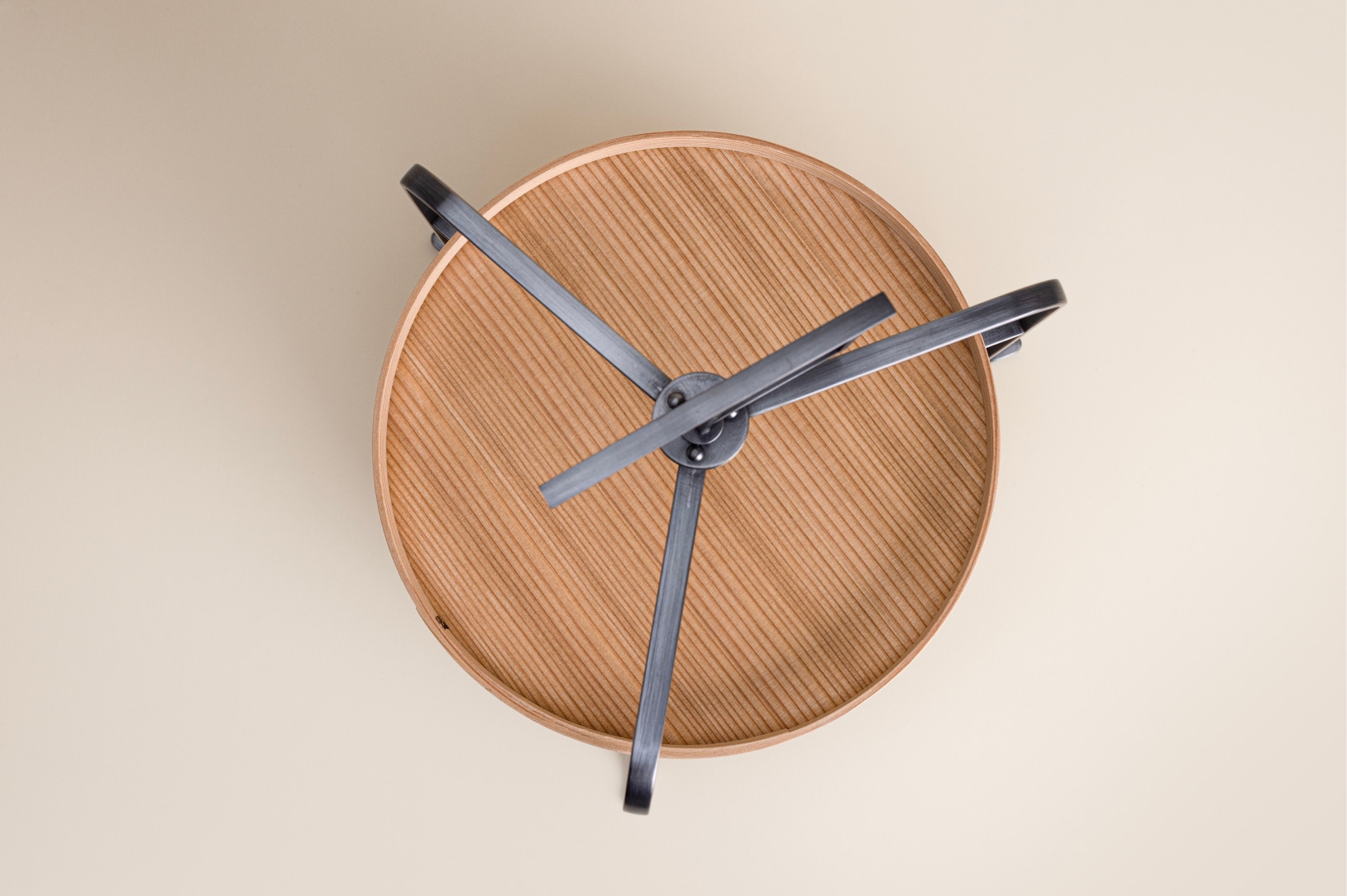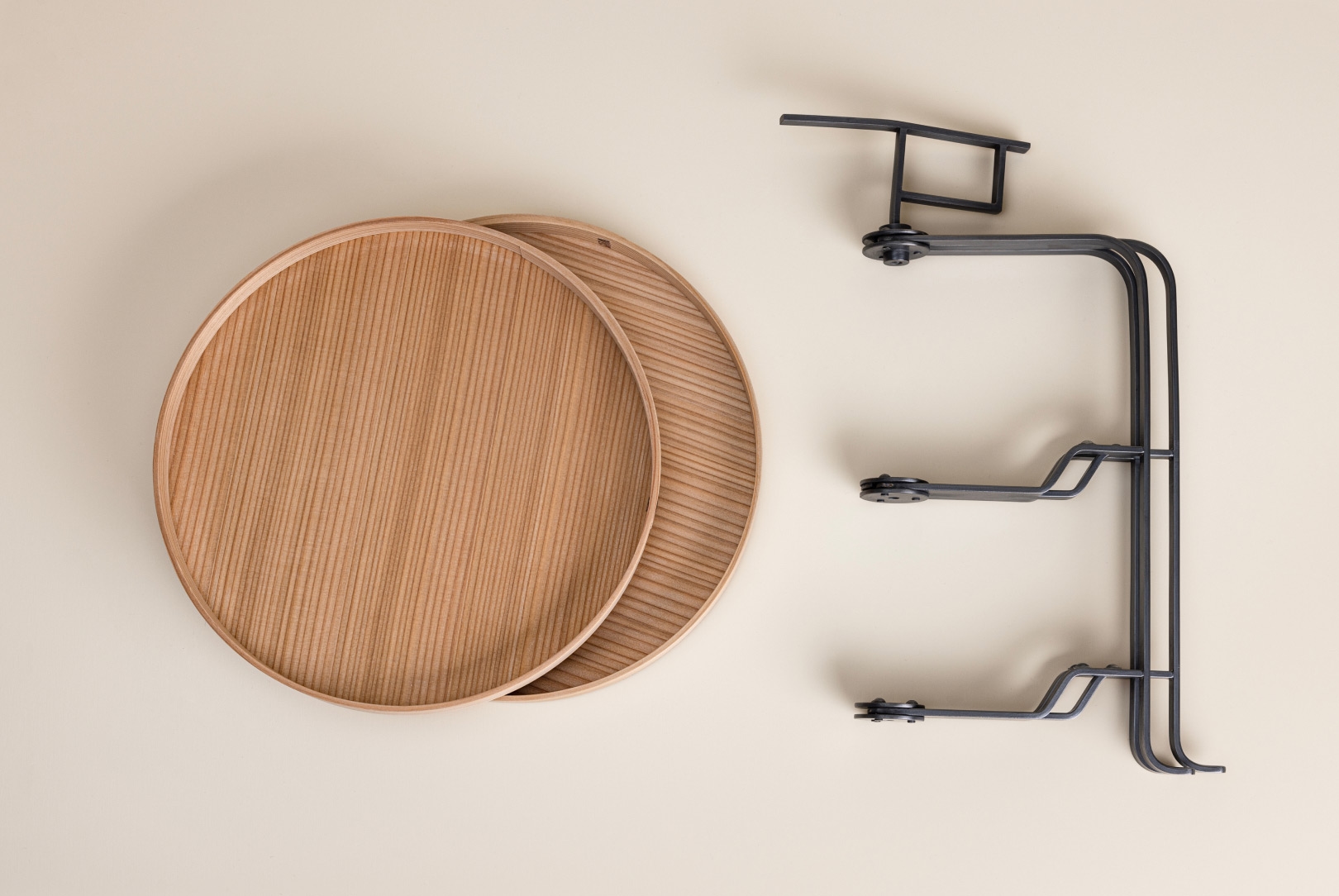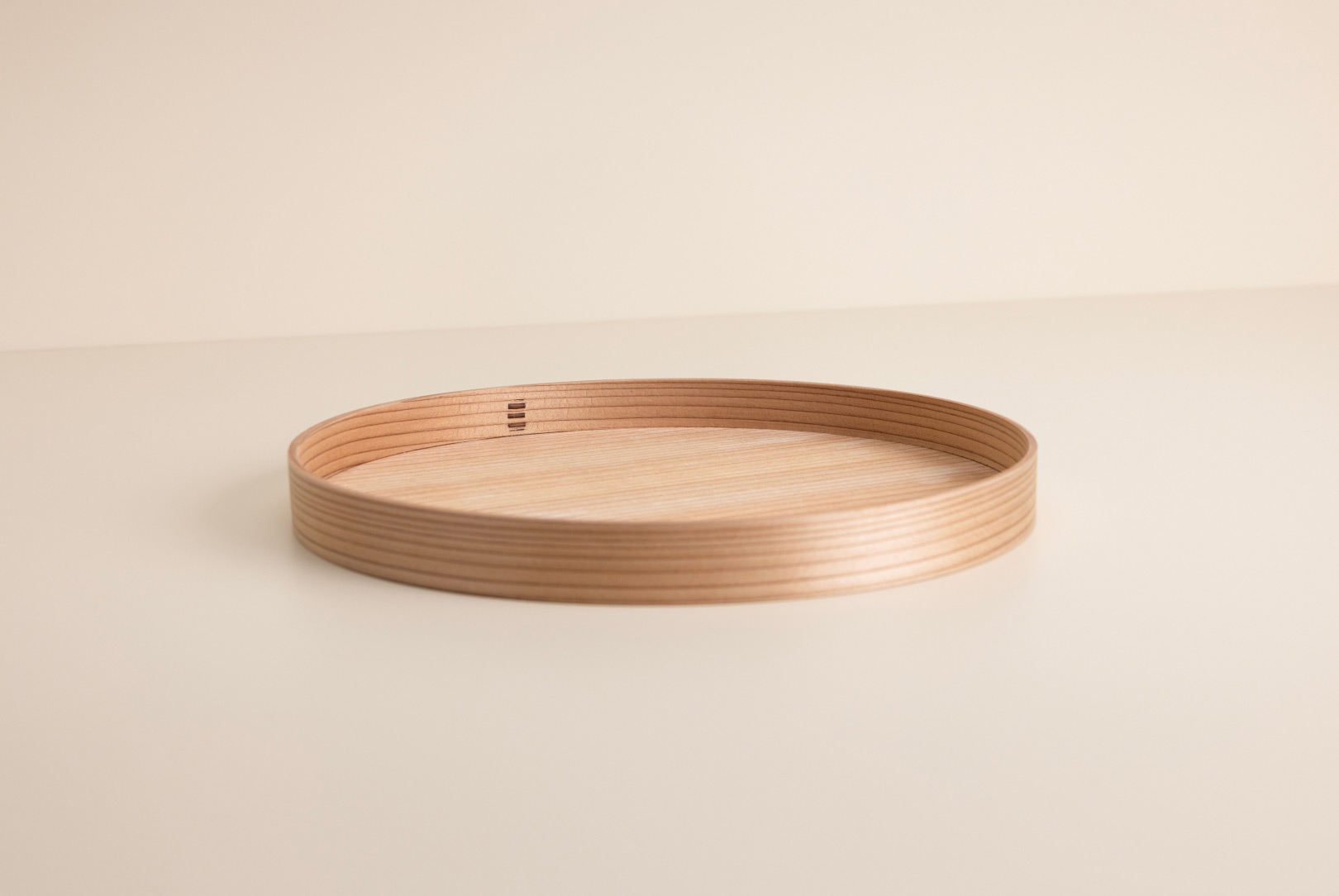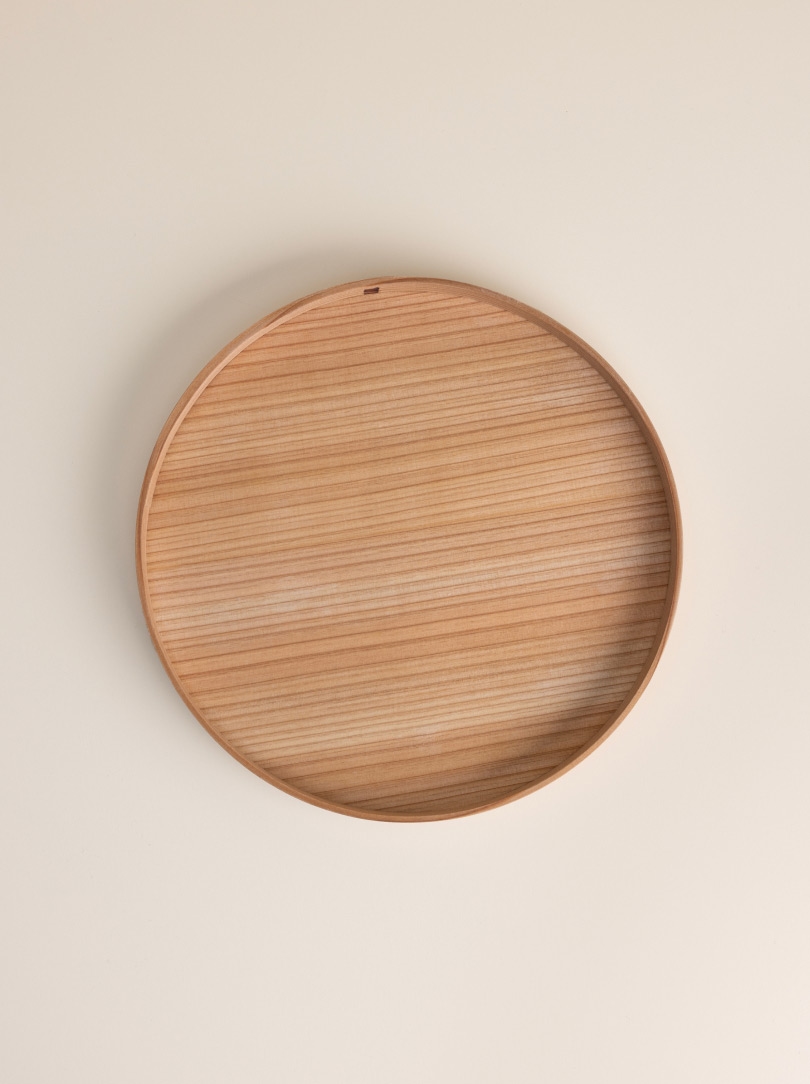 OGATA
Afternoon tea stand
Copper and cedar wood
Description
A minimalist and elegant copper legged afternoon tea stand with two wooden trays. This OGATA design is crafted in Tsubane, in the Niigata Prefecture and Hirosaki, in the Aomori Prefecture.
Details
Material
Care
Returns
The trays can be easily dismounted from the leg, which can be folded small when not in use. The rich texture of the copper is achieved by the skillful application of a deep discolouration treatment. As the surface of the copper leg is not coated, it will change colour beautifully over time as this piece settles into your life. Each afternoon tea stand is a handmade piece with slight differences in colour, pattern, shape and size as a result of the process. Height 320 mm, diameter 300 mm
As the wood is unpainted, your afternoon tea stand should not be washed with water, but rather wiped with a damp cloth followed by a dry cloth. Do not wash it with any cleansing agents and avoid using abrasive, metal or wood sponges, dishwashers or drying machines. Do not soak in water for long periods of time as water retention may cause mould to form.
Avoid prolonged exposure to direct sunlight as this may cause discolouration or warping.
The item must not be directly exposed to temperature shocks – whether from a flame, conventional oven, microwave, induction cooktop, freezer, refrigerator or other source of heat or cold. Avoid any shocks or friction. Taking care of your afternoon tea stand includes avoiding stacking it with other objects to prevent scratches or cracks. Use spoons and other hard utensils with extra care to avoid striking or scraping.
As our objects are crafted in small batches and often made-to-order by our artisans, we regretfully do not accept any returns.