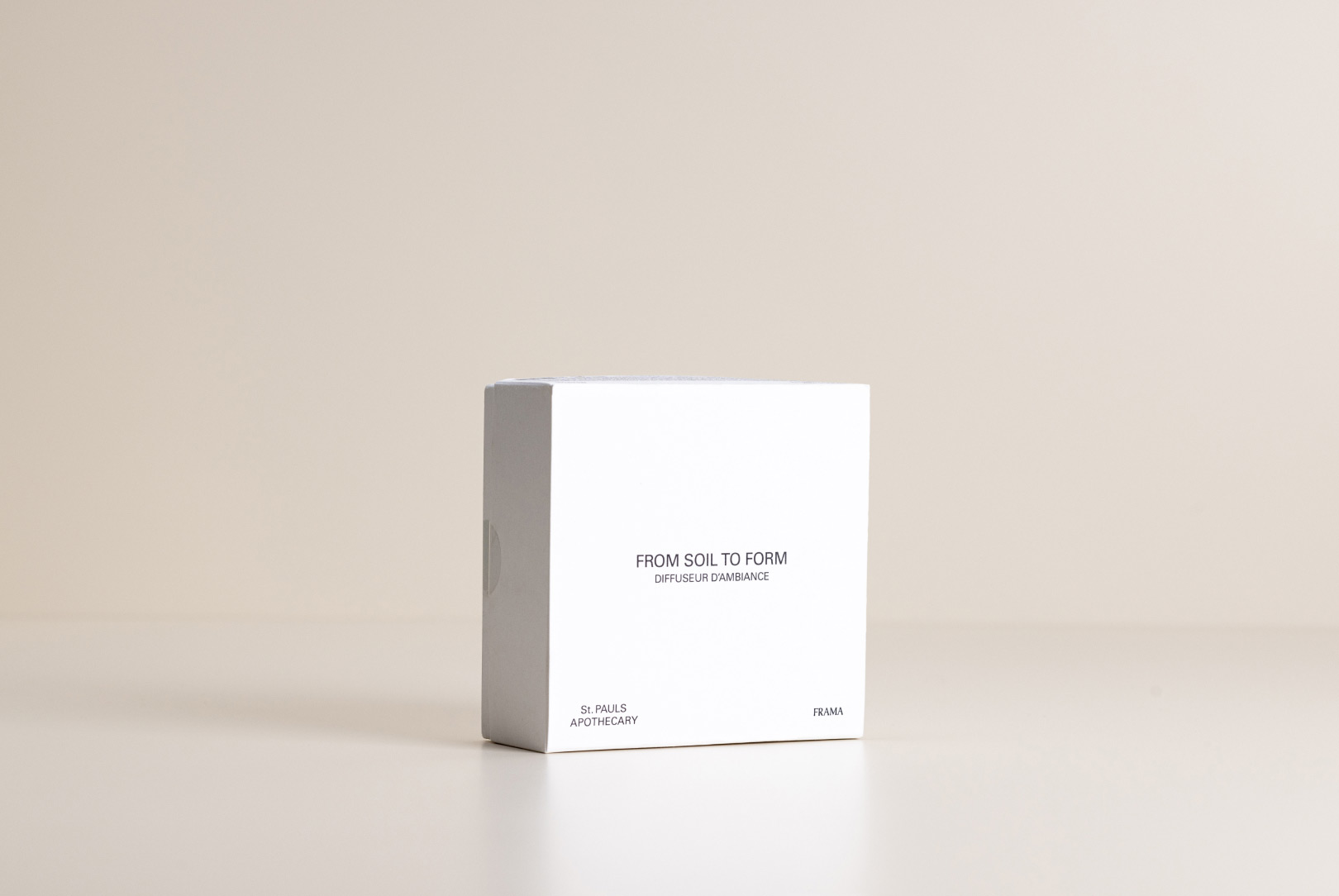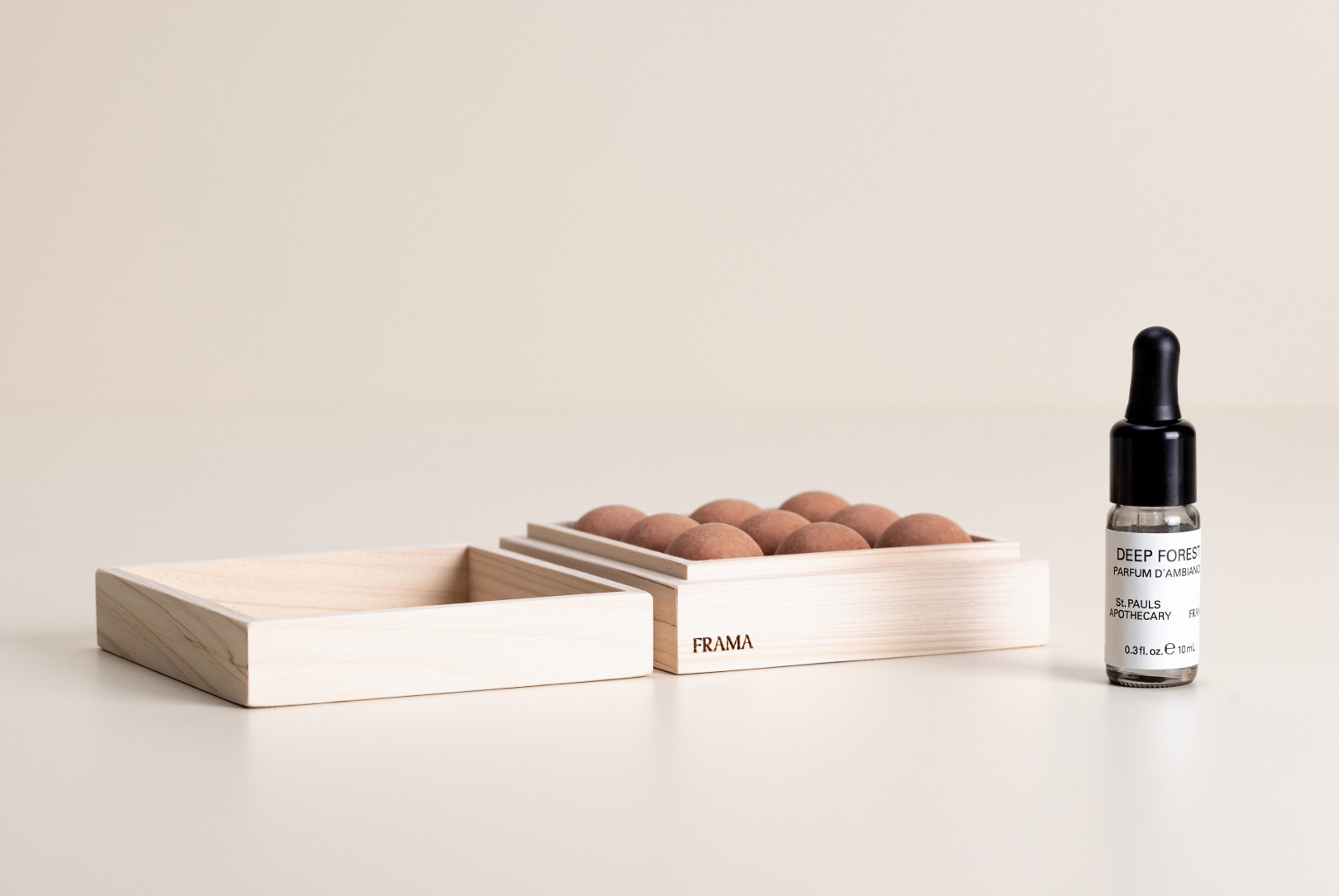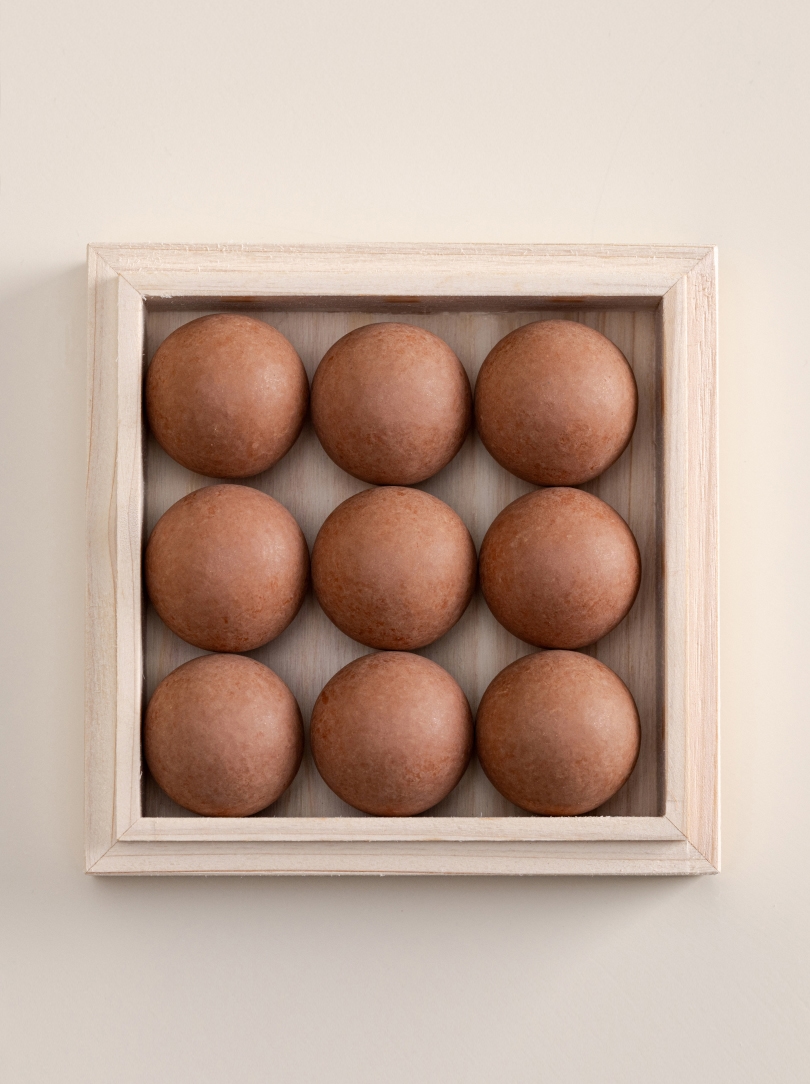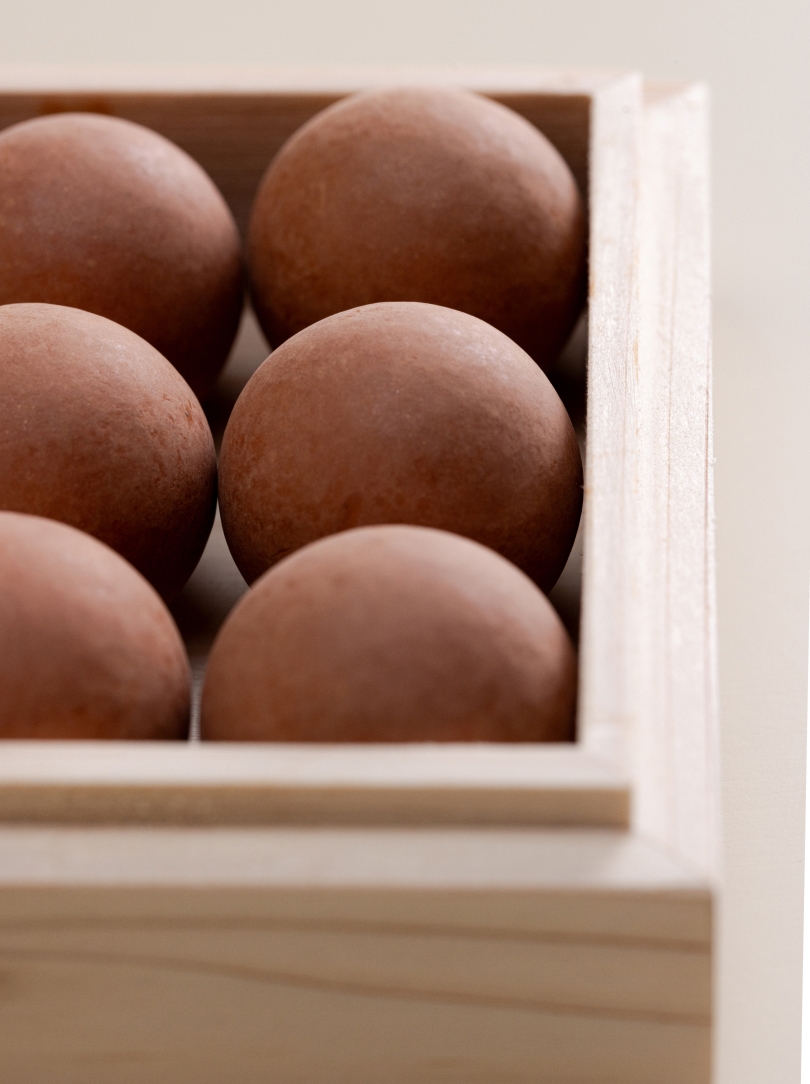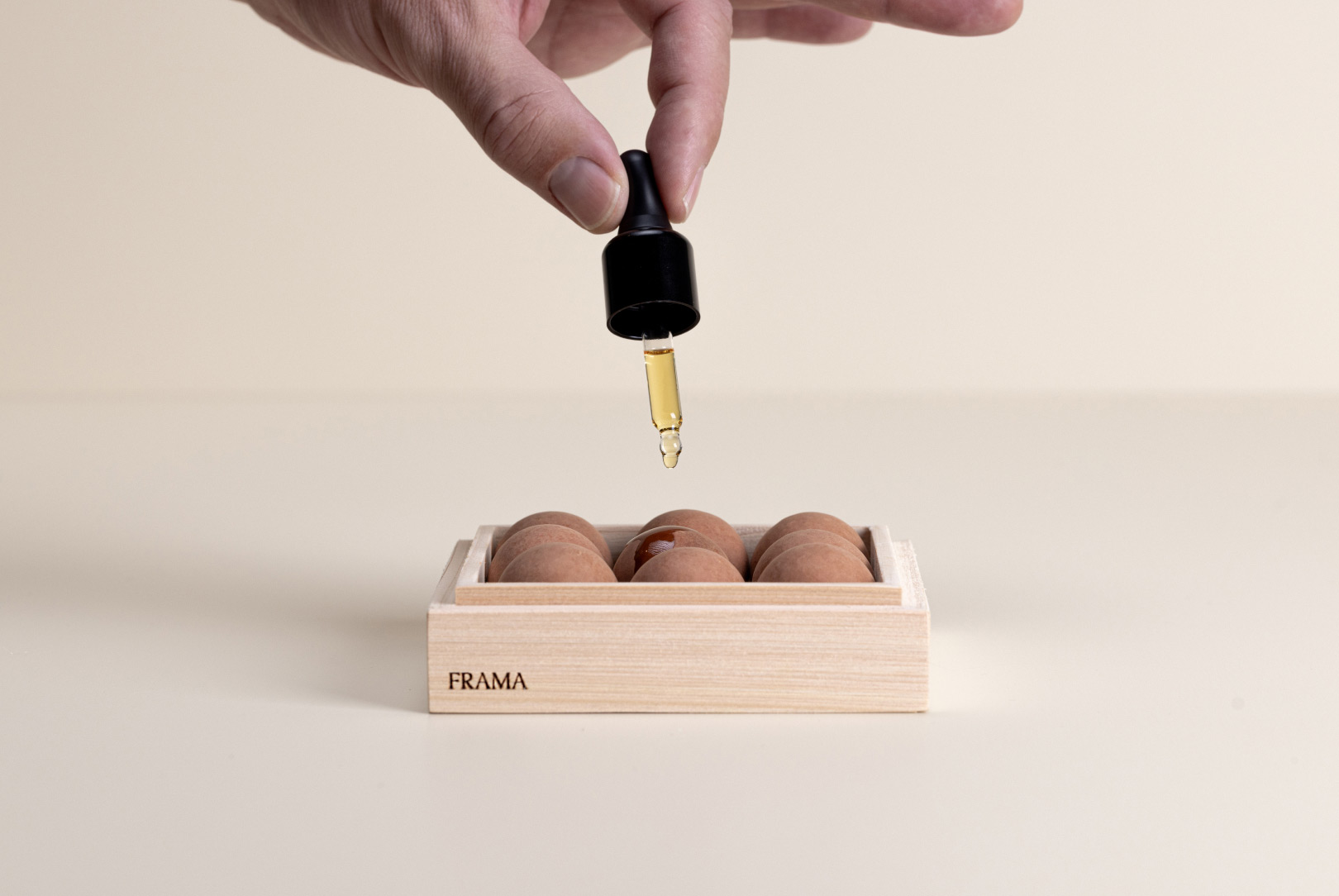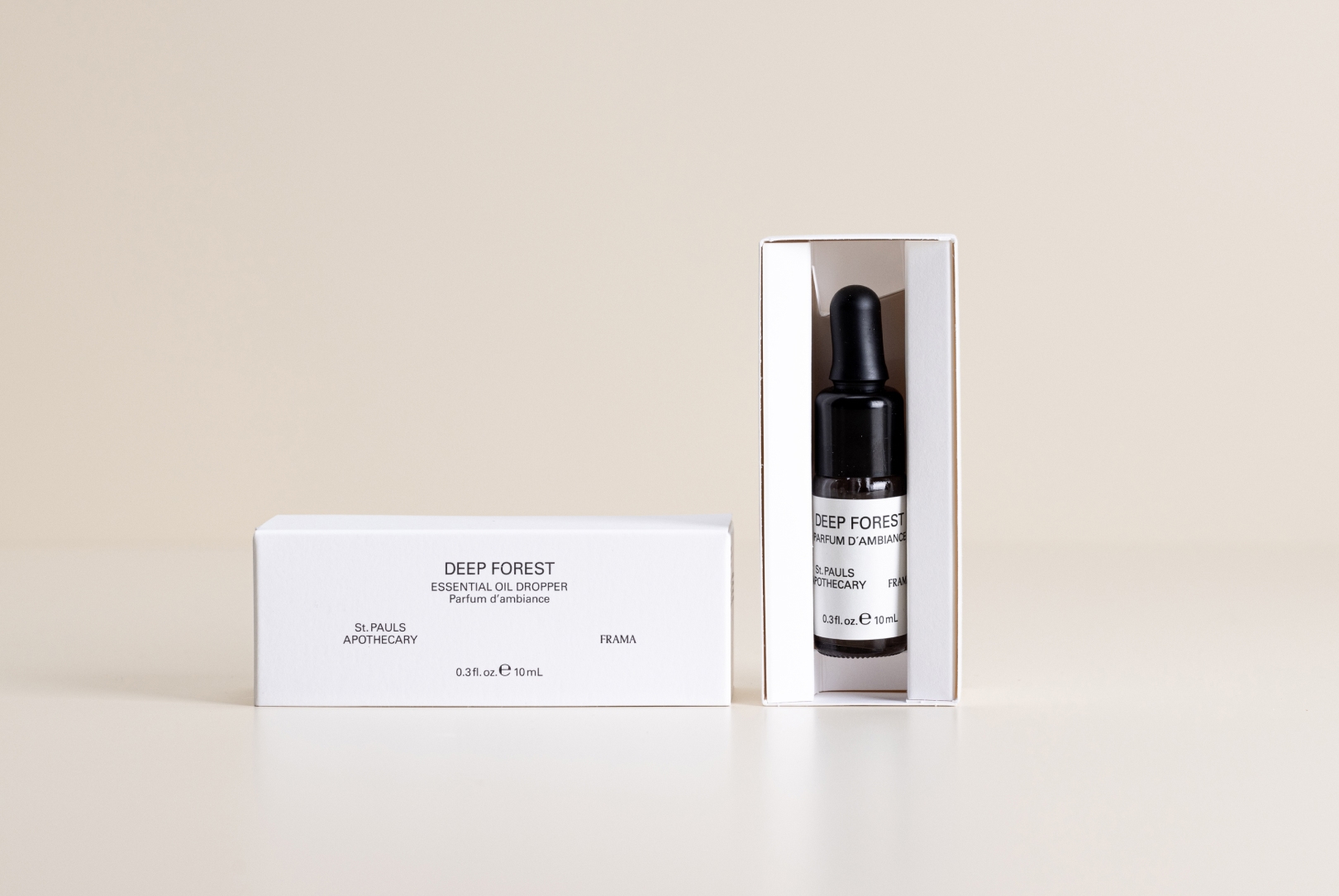 FRAMA
Oil diffuser gift box: from soil to form, deep forest
Description
An all-natural room diffuser, featuring nine handcrafted red spheres meticulously crafted from Korean soil. Nestled within a charming pinewood box, these spheres gently release the essence of the applied oil, enhancing the ambiance while promoting air purification and maintaining ideal room humidity levels. 
Details
Material
Care
Returns
For optimal performance and to safeguard the product's quality, we recommend sealing the wooden lid after each use, ensuring the fragrance remains harmoniously enclosed within the precious Korean soil spheres.
Height 10 cm, width 25 cm, depth 21 cm
Korean Soil Balls,
Pinewood Box
Every object is meticulously packaged to ensure its safe delivery. In the rare event of any damage occurring during shipping, please reach out to us within a week after delivery. Since we keep small batches of our home sensory products, we regretfully do not accept any returns.