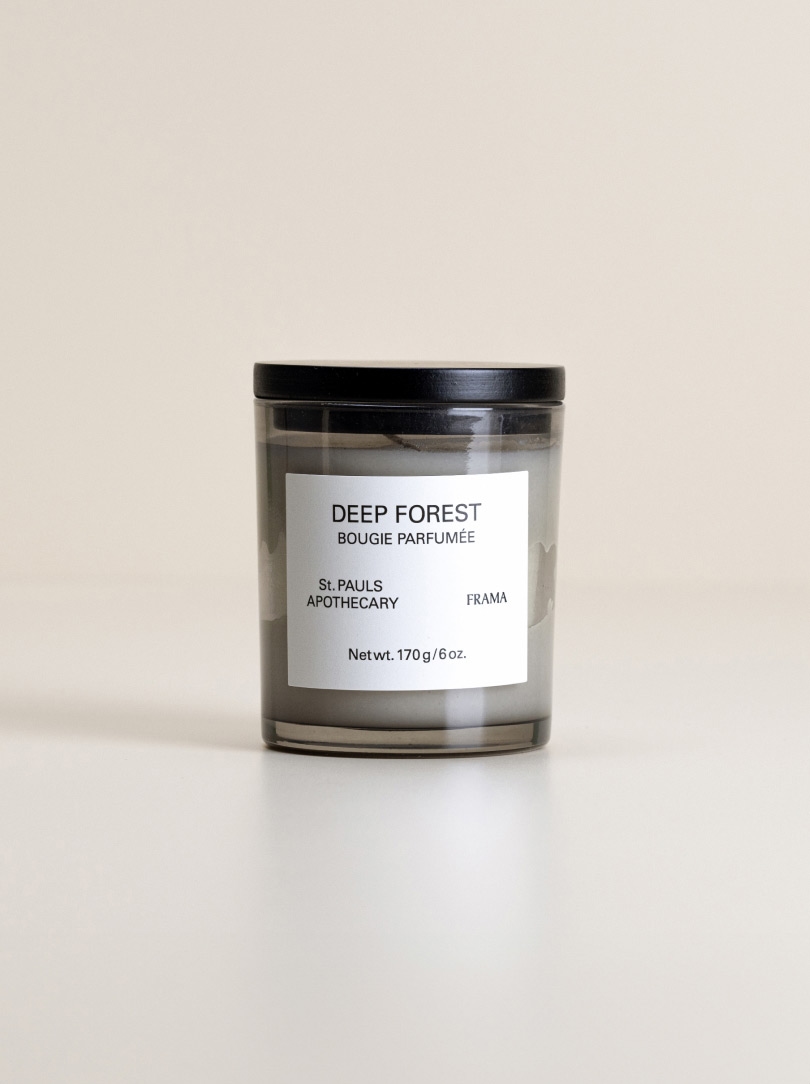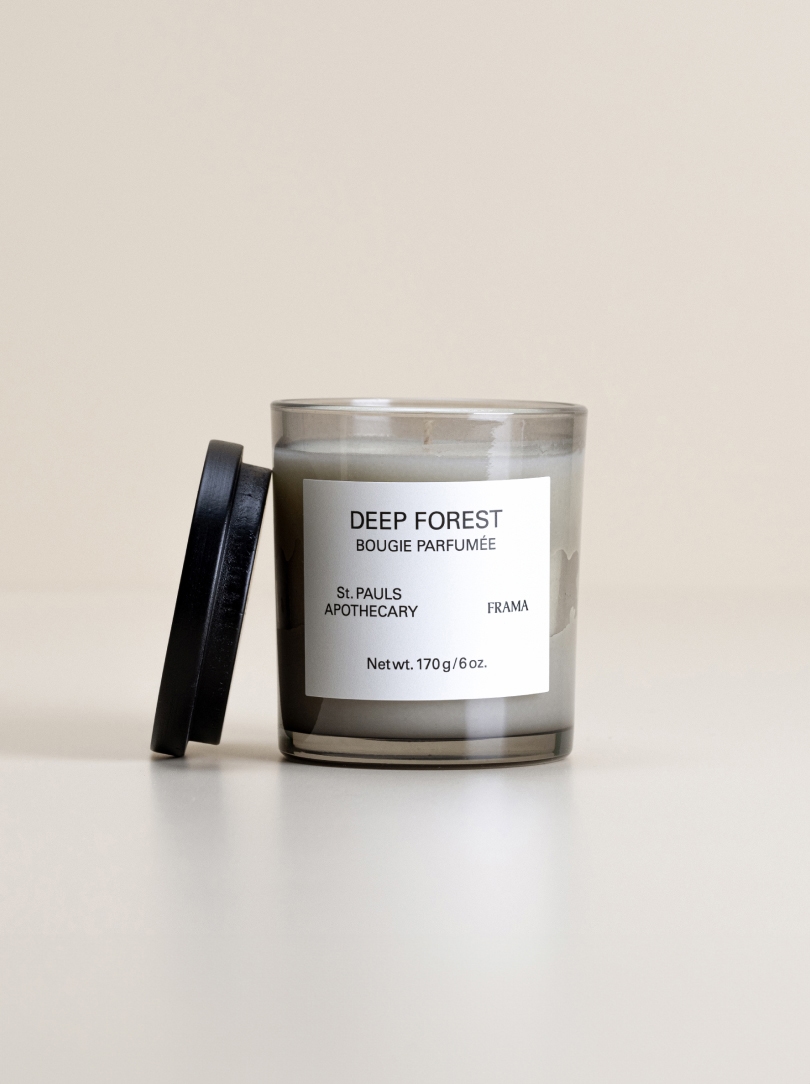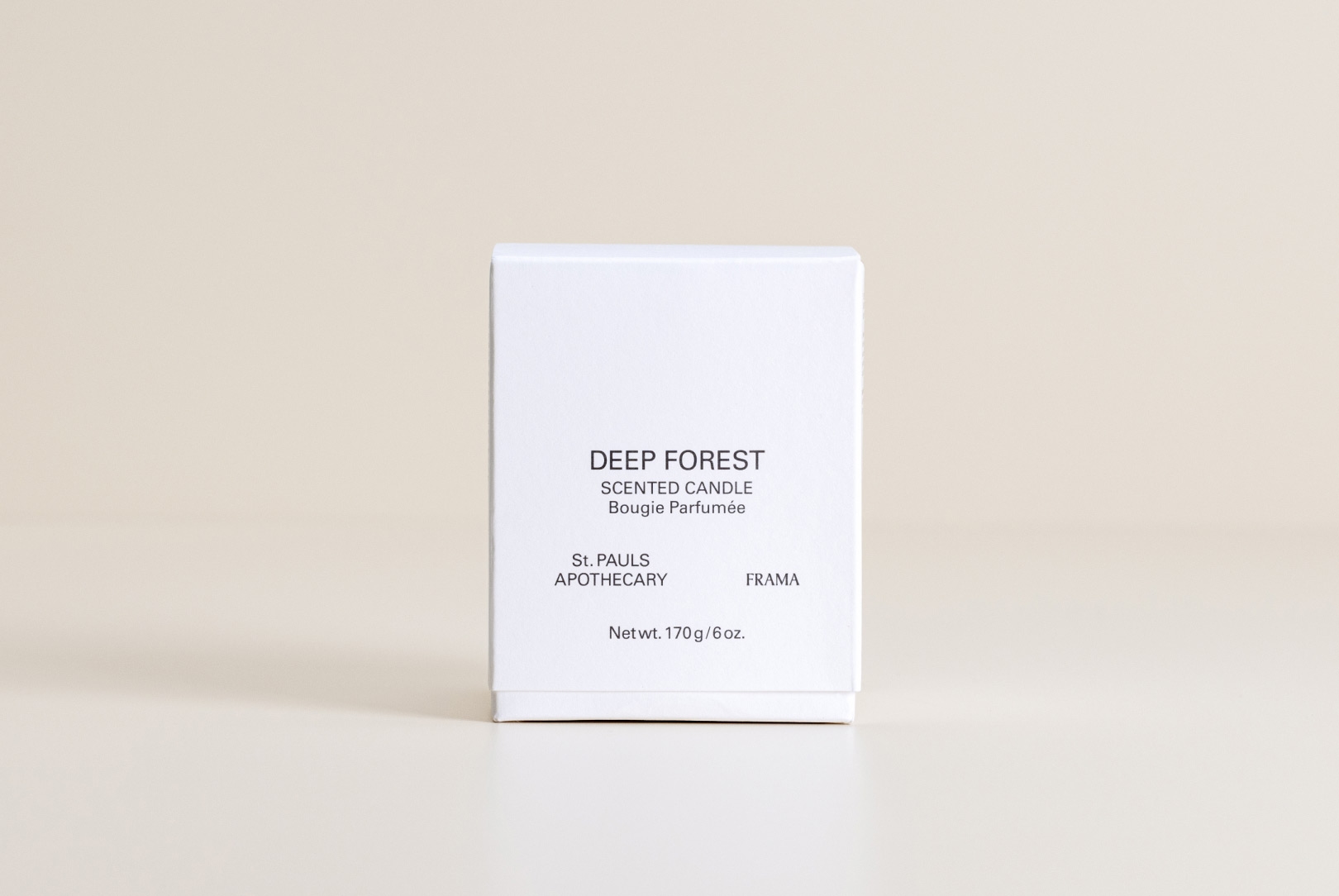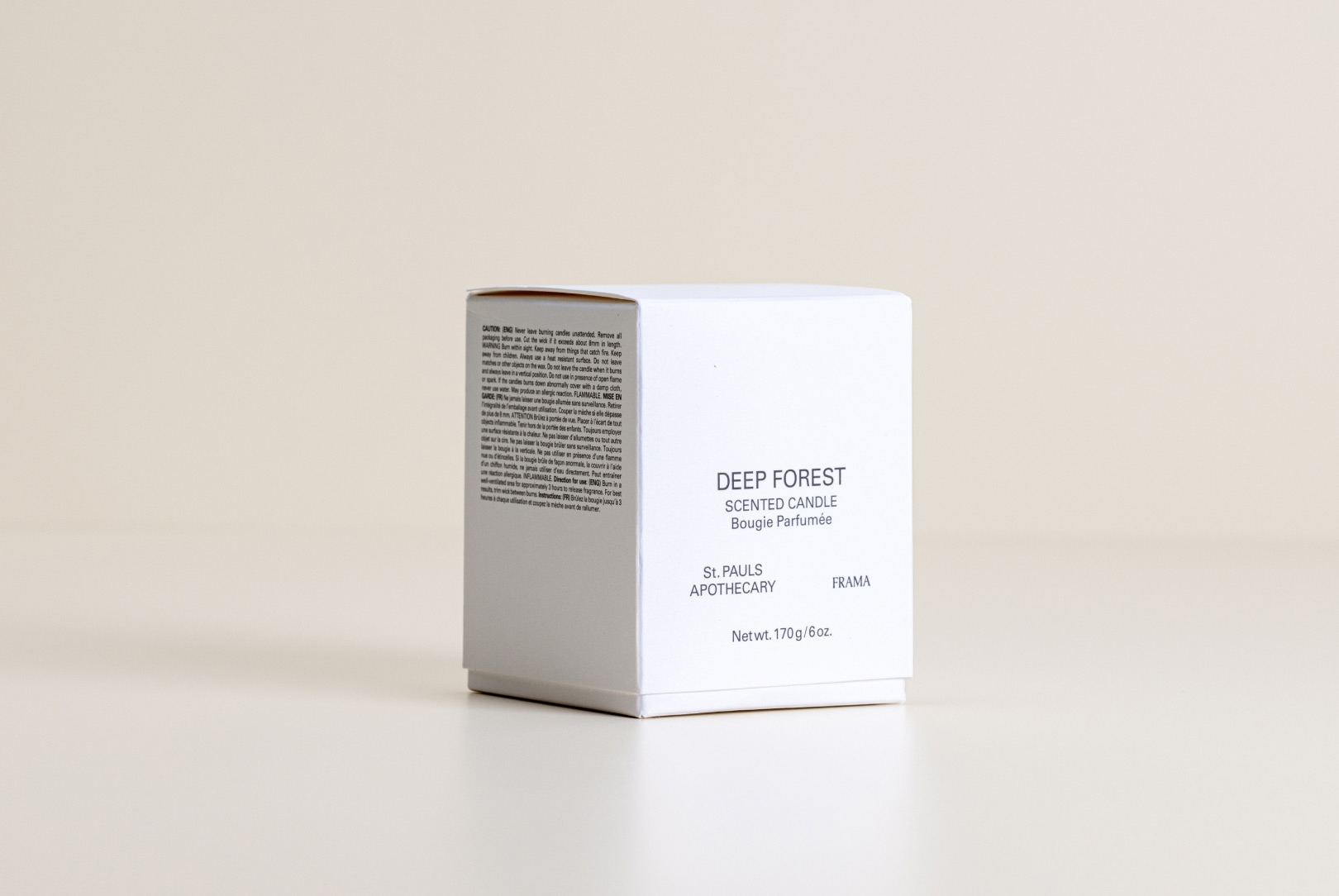 FRAMA
Scented candle, deep forest
Description
In the evocative act of transforming light into a fragrant experience, this candle creates an immersive ambiance, enveloping the surrounding space with a comforting and nostalgic aroma. It takes us on an olfactory journey that taps into our fundamental human essence – a blend of earthiness and ethereal vapours, igniting a profound longing for scents that deeply touch our spirits.
Details
Material
Care
Returns
Its scent is reminiscent of the earthy and herbaceous essence of the untamed Abies fir woodlands of Korea. This fragrance harmoniously combines rooted greens with delicate blossoms, invoking both nostalgia and a yearning for fresh beginnings. It connects us to our inherent human nature.
170 g, height 9.0 cm, diameter 7.0 cm
Vegan and cruelty-free, made in Italy from sustainably sourced vegetable wax.
Every object is meticulously packaged to ensure its safe delivery. In the rare event of any damage occurring during shipping, please reach out to us within a week after delivery. Since we keep small batches of our home sensory products, we regretfully do not accept any returns.