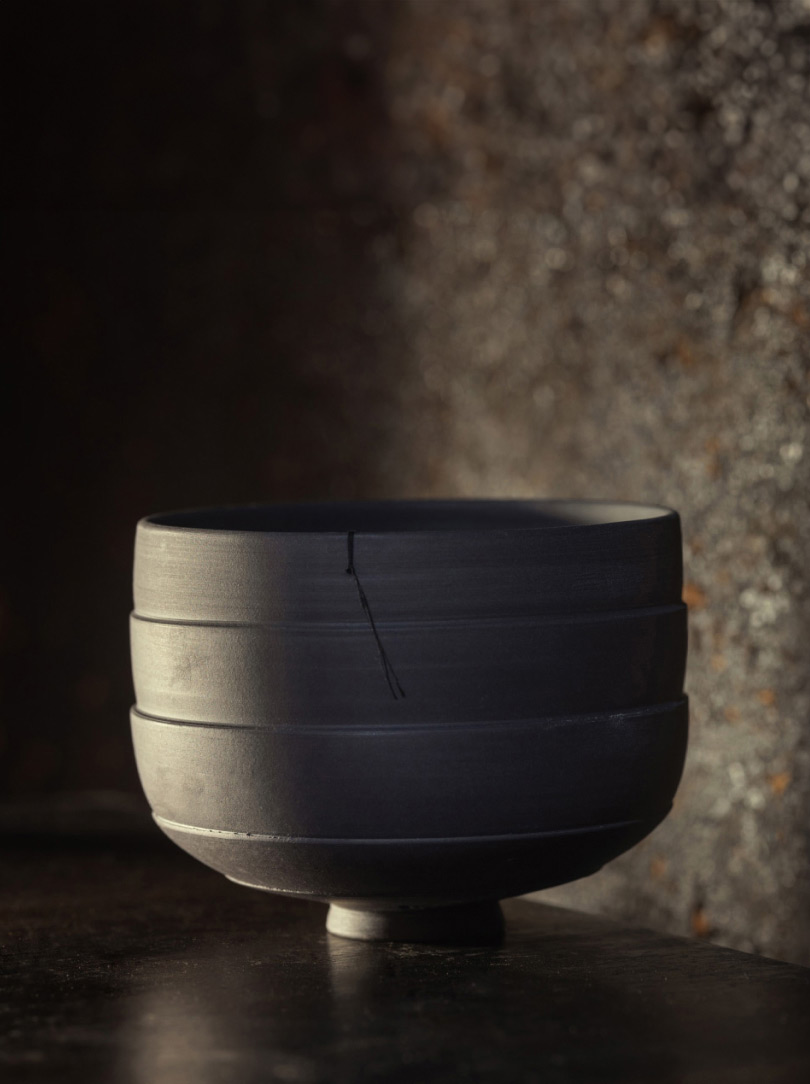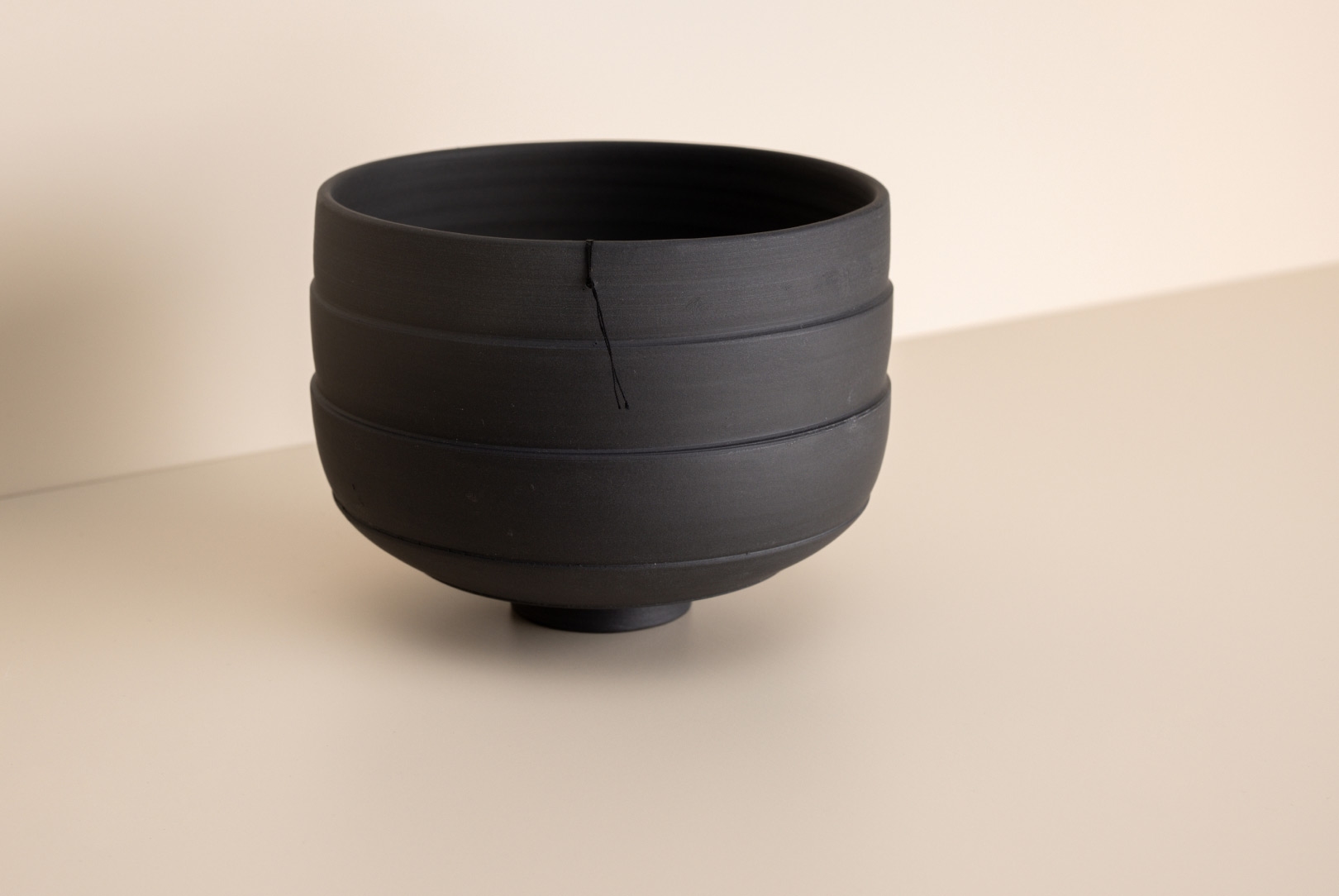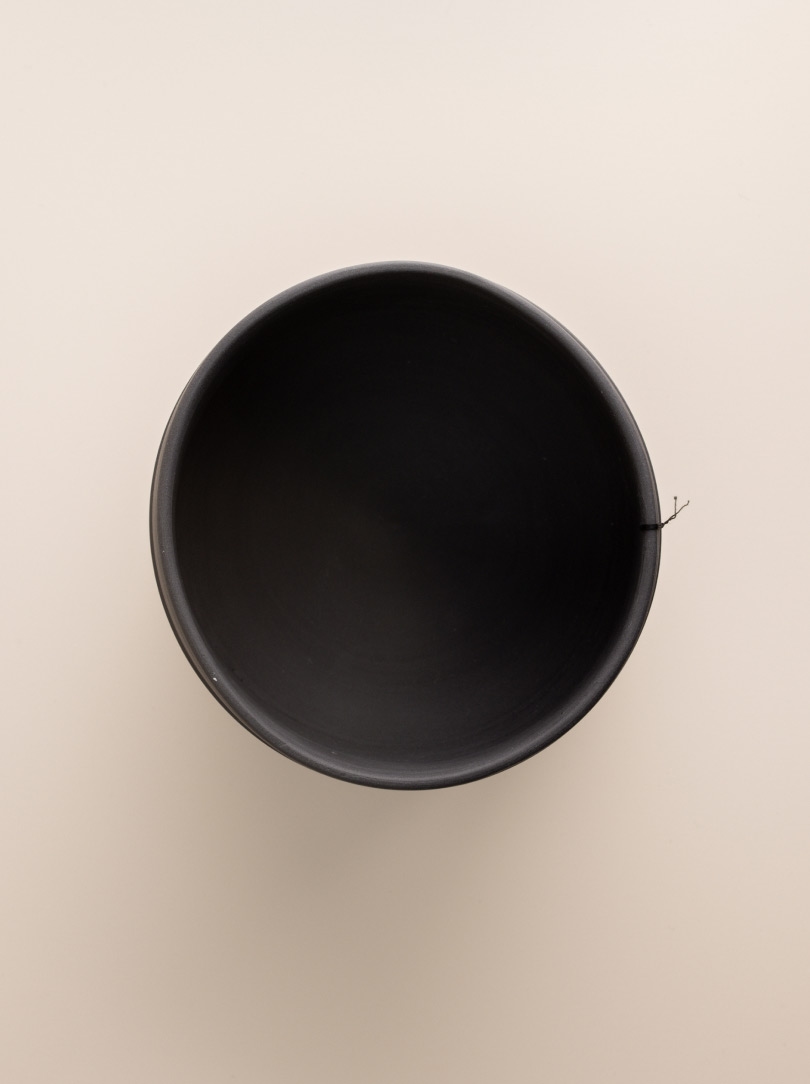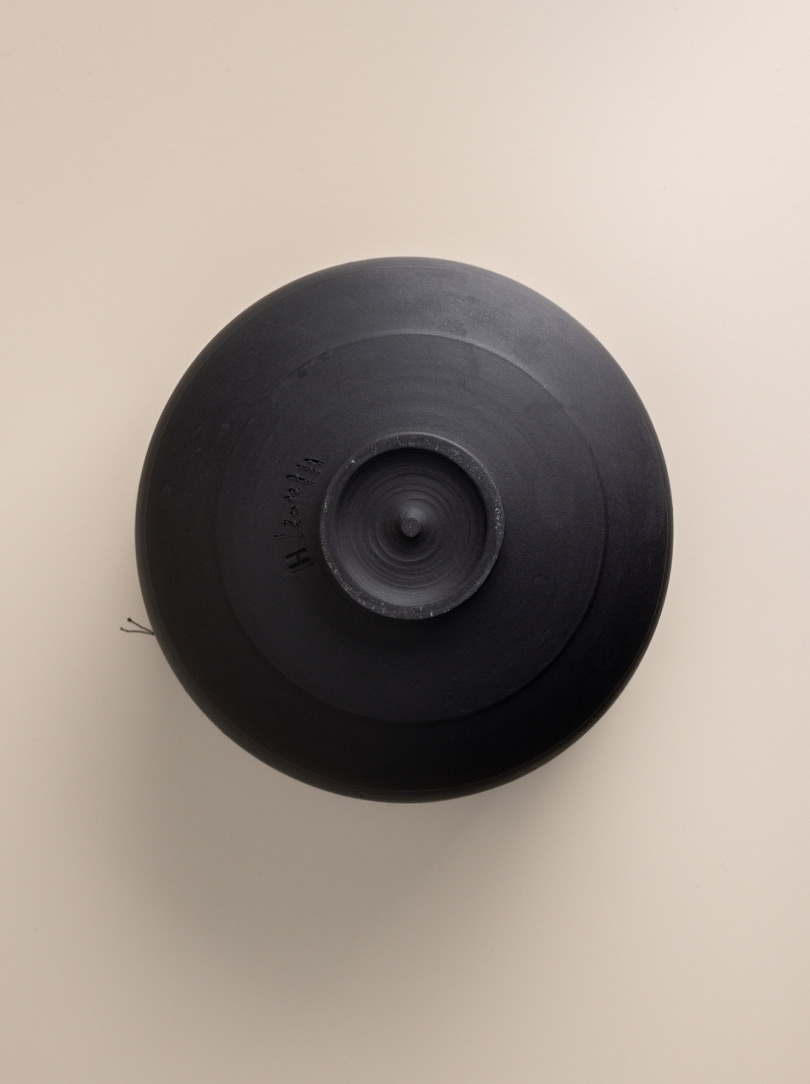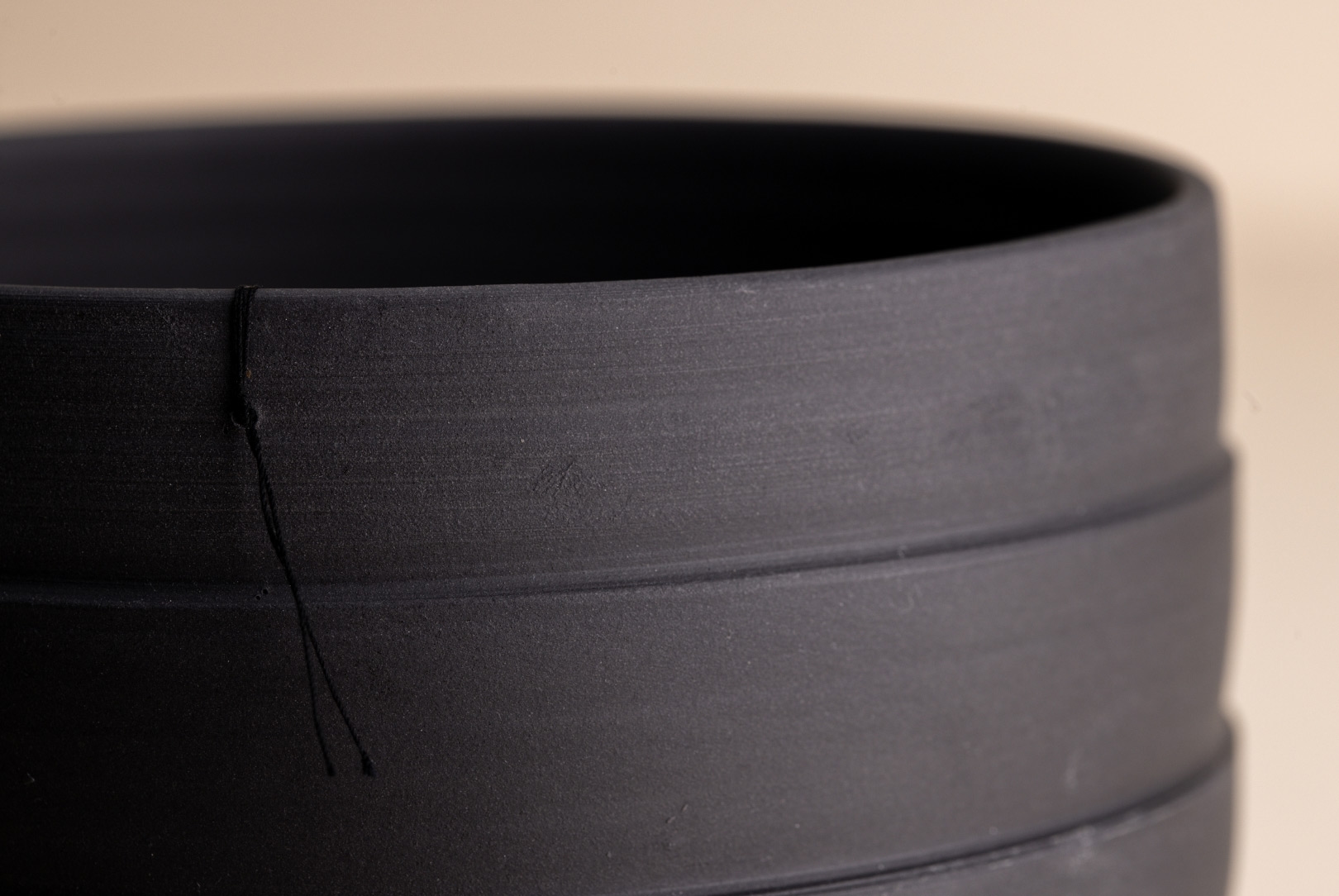 Helga Ritsch
Layered vessel (large, 2022)
Singular piece, ceramic, black, unglazed
Description
The vessel looks as though it has been crafted from four pieces that nestle seamlessly into one another, with the largest forming the base and the smallest adorning the summit. This distinctive composition imparts an architectural elegance, a trait entirely befitting the artist's academic background in architecture. Its design invites not only tactile exploration but also admiration. It reveals Helga Ritsch's fascination for the interplay between her creation and its immediate surroundings. Crafted individually, each piece embodies a unique form and identity, shaped by the artist's intellectual and physical interaction during its creation.
Details
Material
Care
Returns
Crafted entirely by Helga's hands on the potter's wheel, each piece is unique, without any possibility of replication. Skilfully crafted, this thin Ming porcelain piece gains its lasting strength during oxidation firing at 1,340°.
This piece features an accompanying black thread, a recurring motif in Helga Ritsch's work. This unexpected object of daily use seamlessly integrates with the vessel and adds more character to it. Over time, this delicate decorative element might detach itself from the vessel – a "loss" that isn't truly a loss, as it symbolises your ongoing appreciation and use of the piece.
Each vessel bears the artist's signature and stamp, and is created at her atelier, located within her 400-year-old home in Soazza, a village of just over 300 inhabitants nestled in the Swiss mountains.
420 g, height 95 mm, diameter 130 mm
The vessel is dishwasher safe. However, once you hold your piece in your hands, you will probably prefer to care for it personally. We recommend handwashing it gently with a soft sponge and thoroughly drying it. Do not wash it with any cleansing agents and avoid using abrasive, metal or wood sponges. It must not be directly exposed to temperature shocks, whether from a flame, conventional oven, microwave, induction cooktop, freezer, refrigerator or other source of heat or cold. Avoid any shocks or friction. If you care for it, it will last a lifetime and beyond, unless it is accidentally dropped or shattered. Over time, this unglazed piece may develop a distinct patina, a natural transformation influenced by its purpose and usage. Evolving at its own unhurried pace, this process enriches your piece, rendering it truly one of a kind.
Every porcelain object is meticulously packaged to ensure its safe delivery. In the rare event of any cracks occurring during shipping, please reach out to us within a week after delivery.