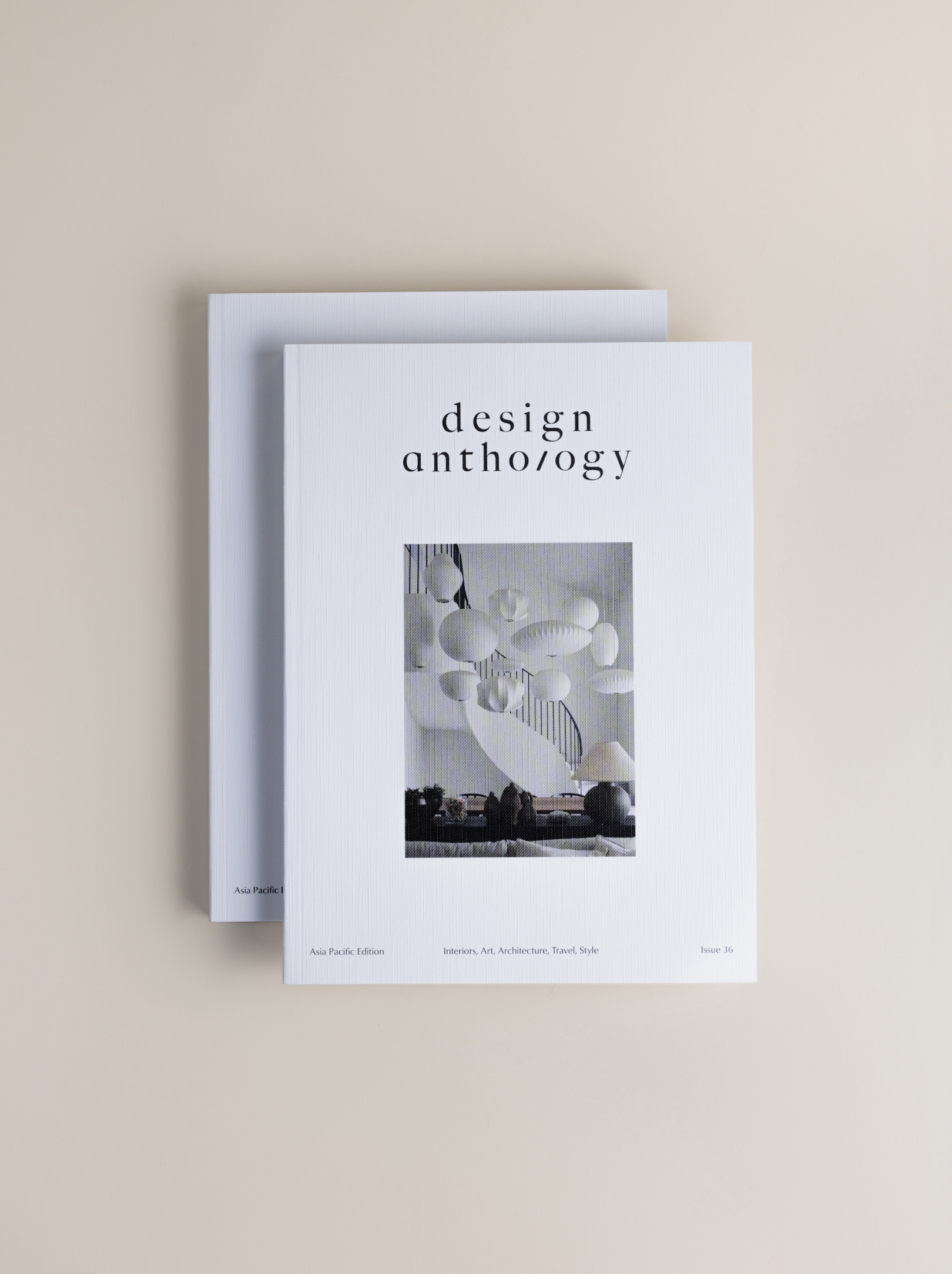 Design Anthology
Issue 36
Description
Introducing a renewed and reinvigorated Design Anthology, launched officially during Salone del Mobile in 2023, issue 36 of the flagship Asia Pacific edition delivers a fresh visual approach while maintaining the same founding spirit. This issue explores the work of various design studios in this issue, from Kamaro'an, a Taipei-based studio that draws inspiration from indigenous Taiwanese folk craft in their woven pieces to Atelier Cho Thompson and Spiegel Aihara Workshop's renovation of an old Californian home that establishes a strong connection to its natural surroundings.
Details
Material
Care
Returns
This time, Design Anthology profiles designer and maker Amelia Fagence, based in Aotearoa, New Zealand, who crafts sculptural art and furniture that expresses the complexity of timber. Also featured are Wynk Collaborative's transformation of a penthouse in Singapore, the work of Brooklyn-based Korean ceramicist Jane Yang-D'Haene, whose sculptural creations reflect her cultural heritage, and Caceres + Tous Studio's contemporary tropical home, which blends Balian and Palm Springs influences seamlessly.
As magazines experience and absorb our surroundings from the moment they enter our homes, we regretfully do not accept any returns.