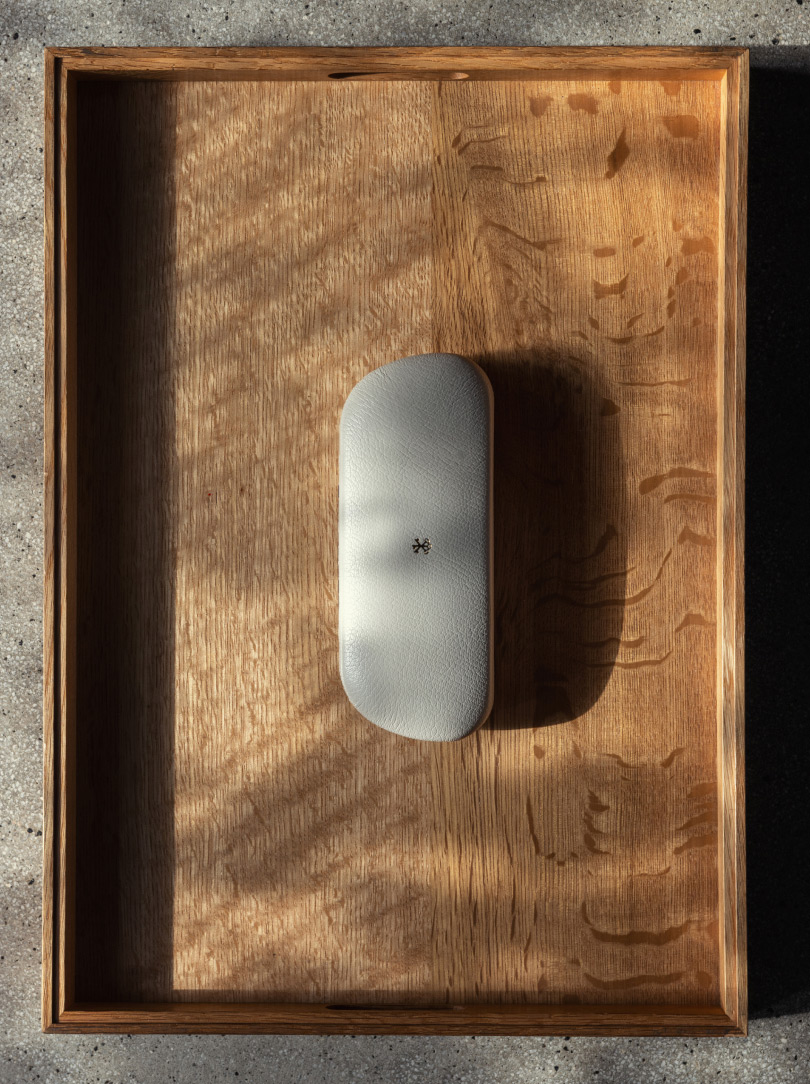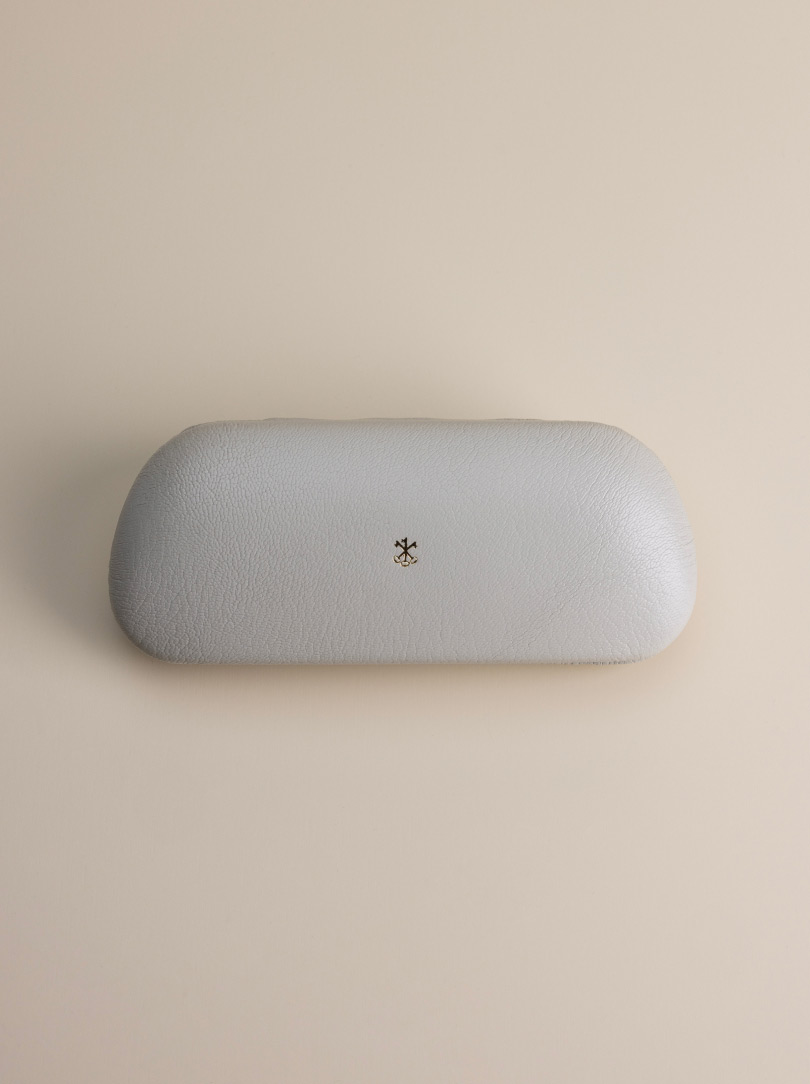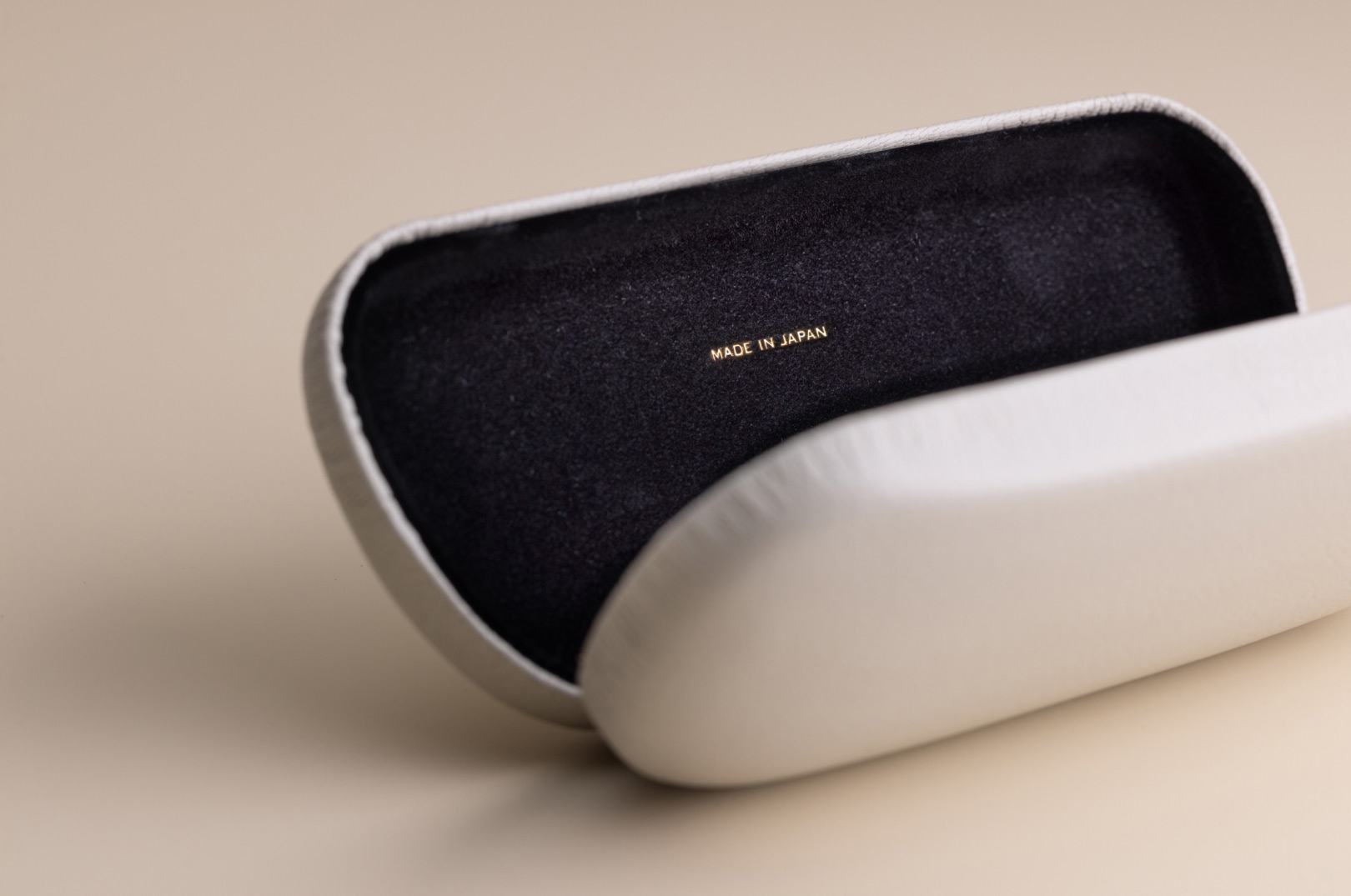 Description
The elegantly crafted steel case, enveloped in exquisitely fine-grained leather, embodies the essence of minimalism while impeccably protecting your cherished glasses. A subtle ivory-toned piece that perfectly complements a soft palette.
Details
Material
Care
Returns
Each glasses case is carefully handcrafted, embodying the artistry and expertise of Arts & Science's artisans from Tokyo. From inception to the finishing touches, their keen eye for detail and remarkable dexterity yield an exquisitely refined and perfected piece. The natural variations in the leather's appearance lend additional individuality and character to this handcrafted object. The front features the stamped Arts & Science key mark, while the interior carries a golden foil that signifies its origin: MADE IN JAPAN.
The leather undergoes chrome tanning, a traditional method native to Tuscany, Italy, known for its distinctive high fibre density and silky, supple texture. The understated elegance of the leather's feel in no way diminishes its inherent strength and solidity. This timeless object will remain intact and enjoyable for a long time to come.
125.5 grams, width 16.5 cm, height 4 cm, depth 7 cm
Gently clean your leather piece with a soft and dry cloth to remove dust and deposits. As water might cause stains, exercise caution. If you decide to use a specialised leather care product, seek professional advice and test it on a discreet, less visible area to observe how the leather reacts before applying it to the entire surface. Any small scratches and scuffs that occur will gradually blend in over time, while the colour and lustre of your piece will improve with use.
Every object is meticulously packaged to ensure its safe delivery. In the rare event of any scratches or scuffs occurring during shipping, please reach out to us within a week after delivery, and we will promptly replace the damaged pieces. As our objects are crafted in small batches and often made to order by our artisans, we regretfully do not accept any returns.