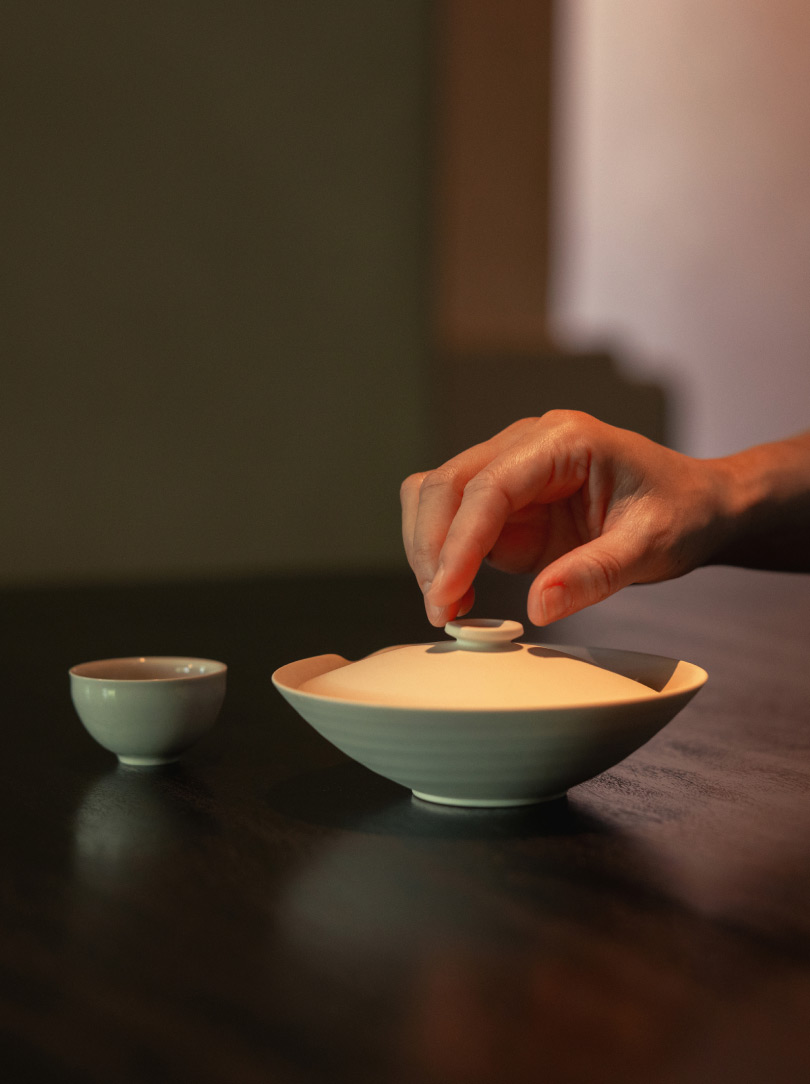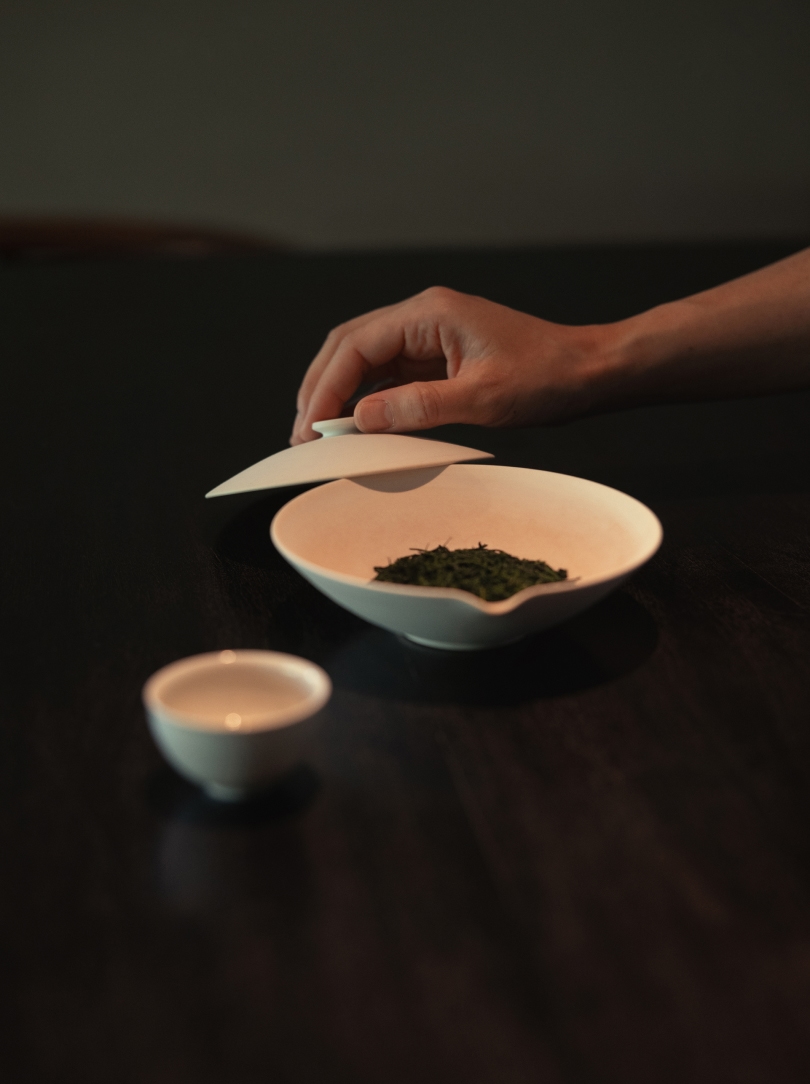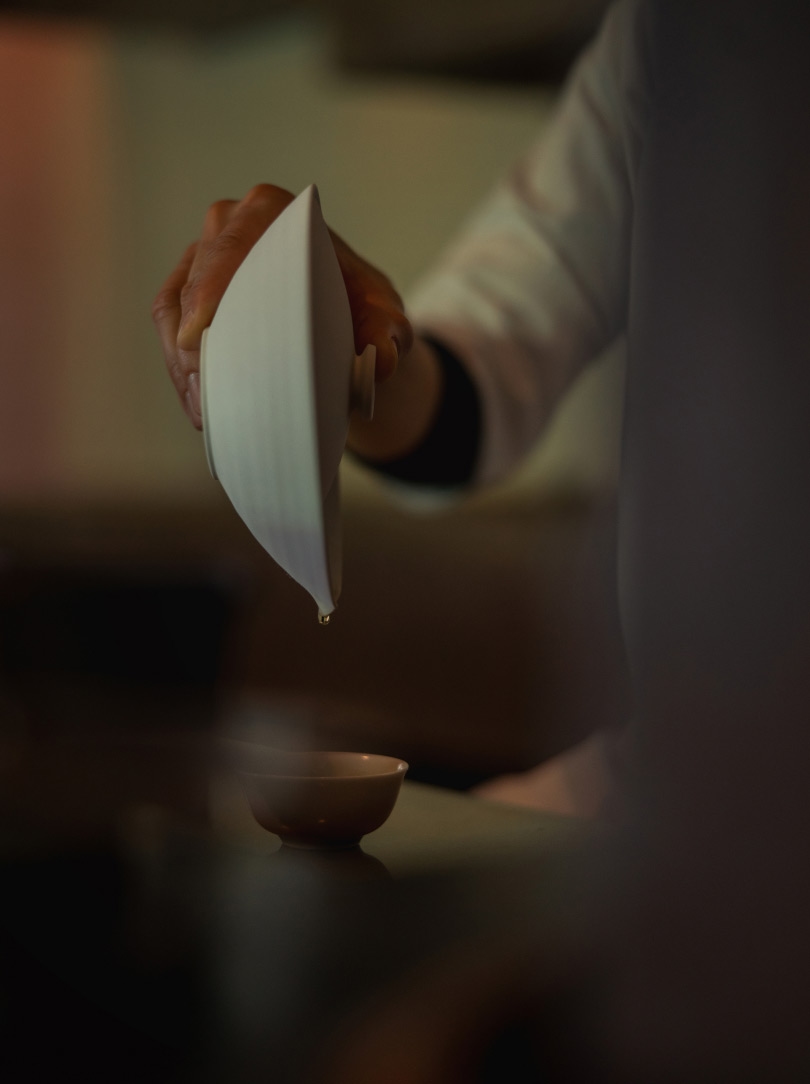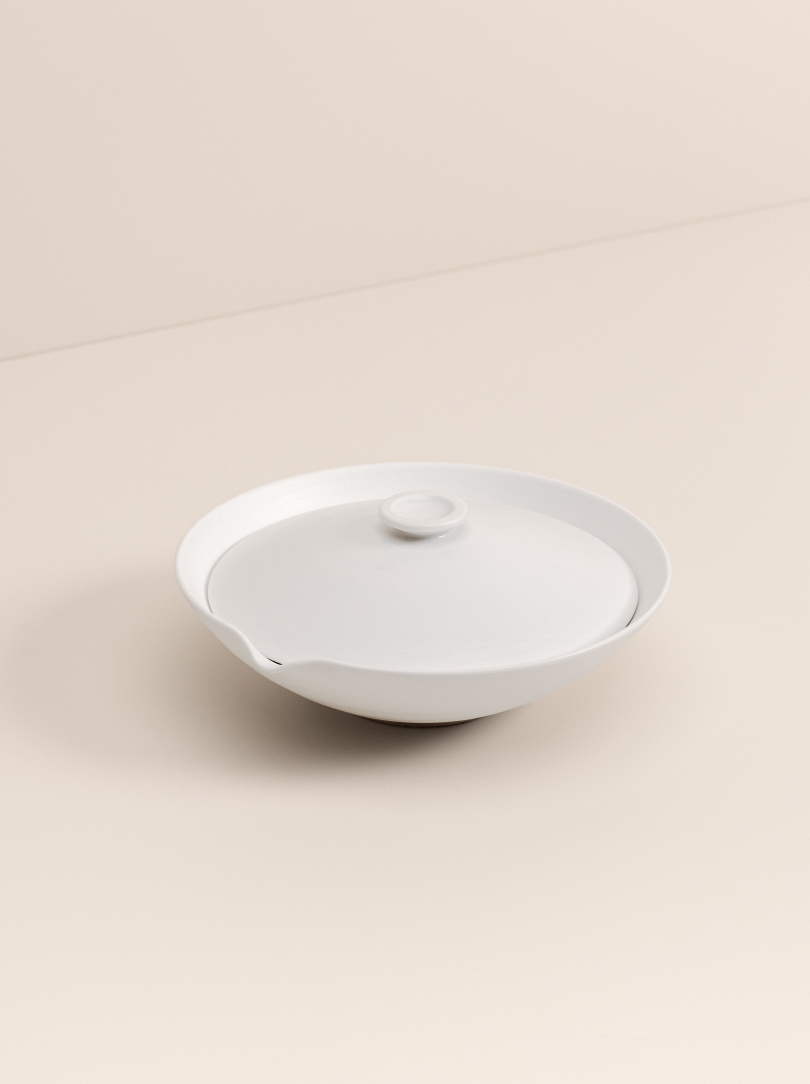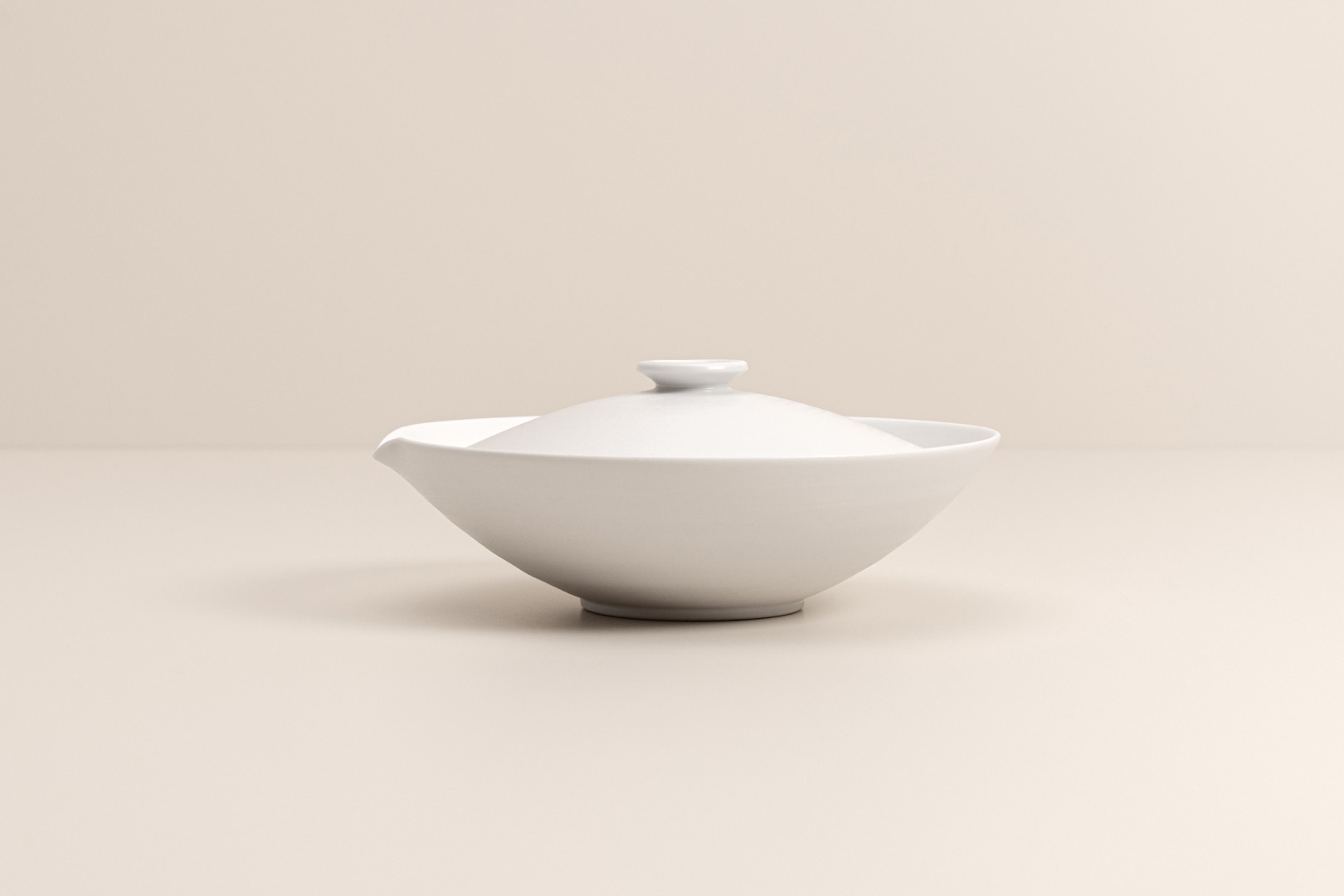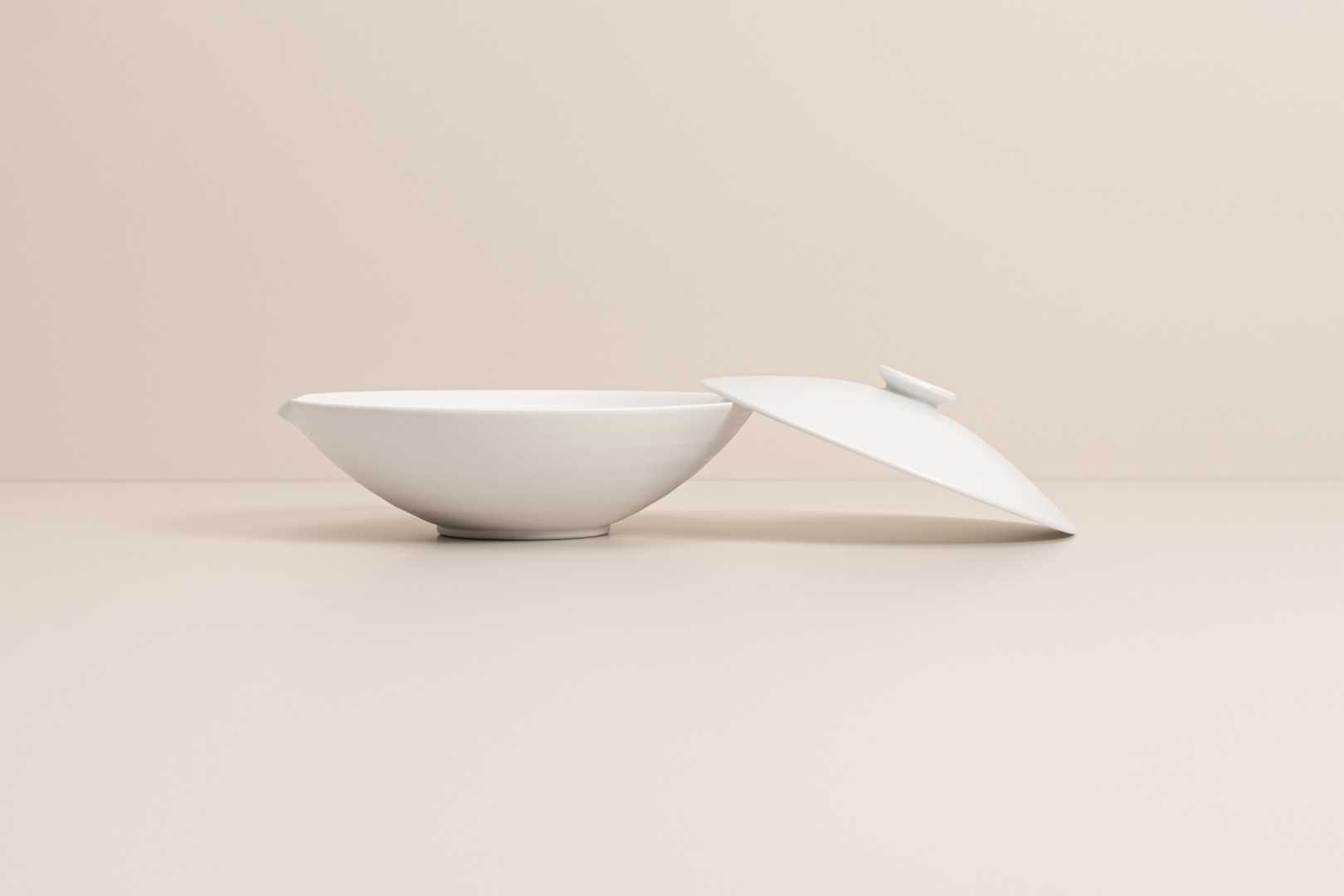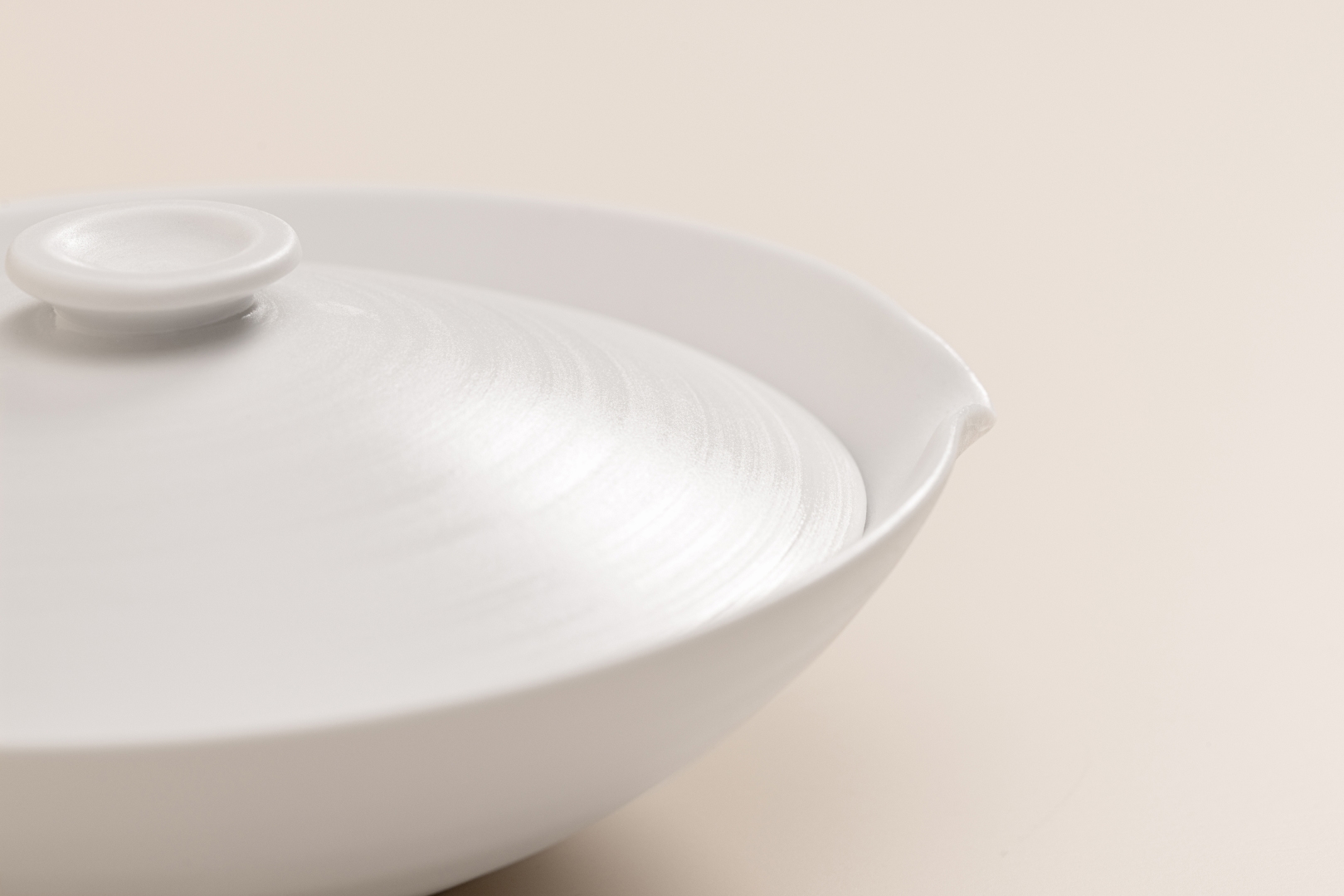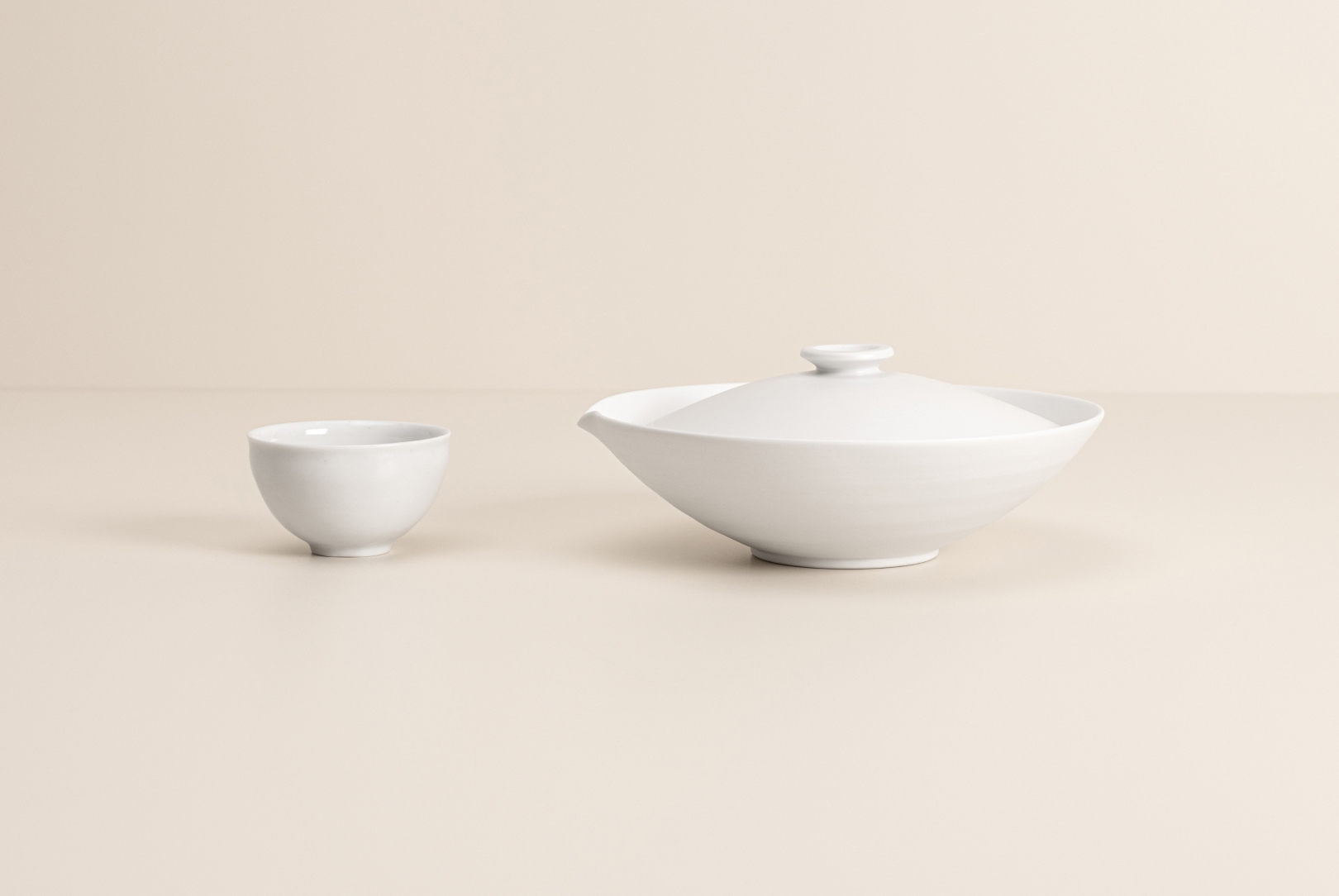 OGATA
Hohin teapot
Porcelain
Description
Especially created for brewing 'gyokuro', Japan's most refined and exclusive green tea, this small teapot without a handle is called 'houhin' in Japan. It is handcrafted in Arita, in the Saga Prefecture.
Details
Material
Care
Returns
The flat teapot absorbs water smoothly and evenly as the leaves spread across a greater surface. This results in a brew with a rich, mellow flavour. The wideness of the basin also causes the temperature of the water to drop at a faster rate, preventing the bitter notes that occur when tea is brewed too hot or too long. The specific shape allows you to pour the tea by slightly adjusting the lid and carefully ensure that the tealeaves do not spill. Besides the teapot's aesthetic appeal, its characteristic flat shape allows the tealeaves to spread slowly and uniformly. The teapot does not need a strainer. Each teapot is handmade with slight differences in colour, pattern, shape and size. Its exterior is unglazed and feels smooth to the touch.
Height 60 mm, diameter 140 mm
Before first use, immerse it in water and boil for 30 minutes. In addition, please check the base of your item. If you feel any roughness at touch, we recommend the use of a tablecloth or mat to avoid damaging your surfaces. You can also choose to polish it with extra fine sandpaper or rub it in a circular motion against the base of an identical item to smooth.
After use, hand wash it carefully with a soft sponge and dry thoroughly. Do not wash it with any cleansing agents and avoid using abrasive, metal or wood sponges, dishwashers or drying machines.
It must not be directly exposed to temperature shocks – whether from a flame, conventional oven, microwave, induction cooktop, freezer, refrigerator or other source of heat or cold. Avoid any shocks or frictions.
Taking care of your teapot includes avoiding stacking it with other objects to prevent scratches or cracks. Use spoons and other hard utensils with extra care to avoid striking or scraping. If you notice any cracks, chips or deep scrapes, please stop using the item, as these can cause it to break at any time.
As our objects are crafted in small batches and often made-to-order by our artisans, we regretfully do not accept any returns.