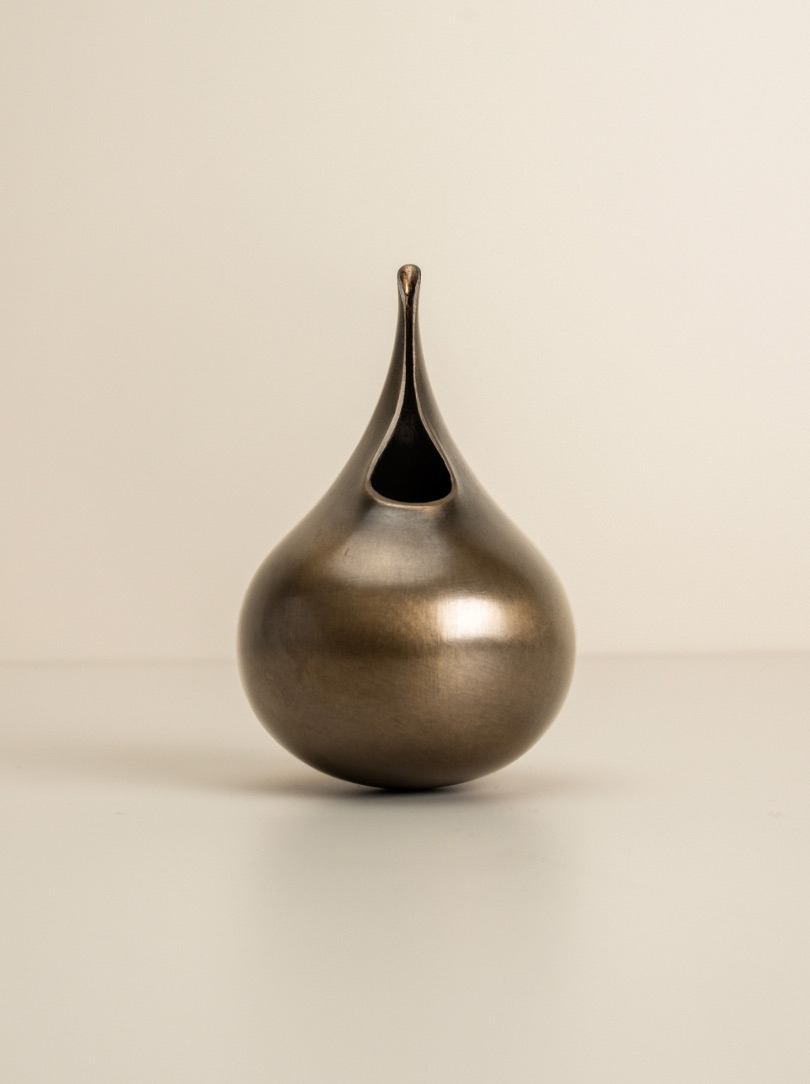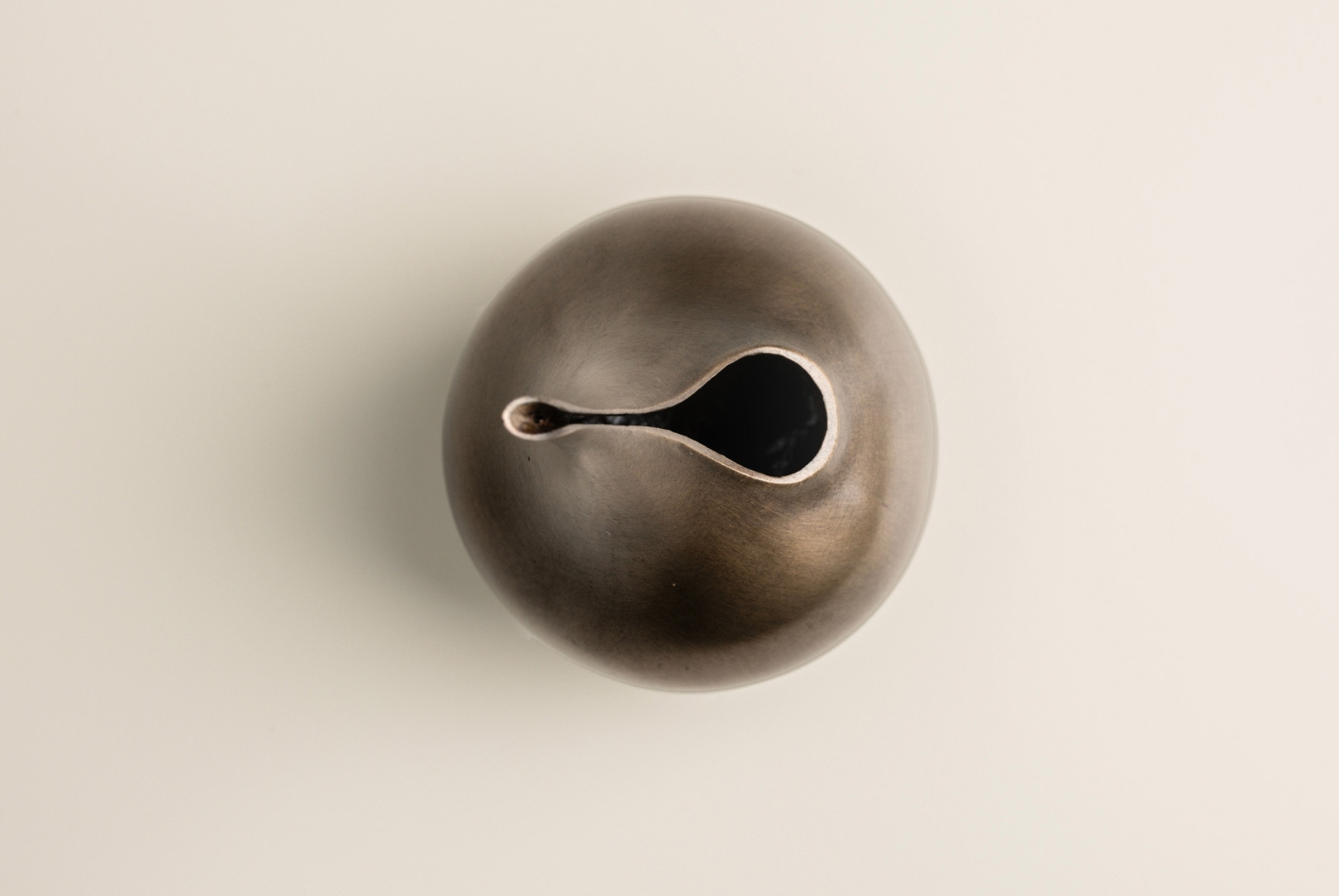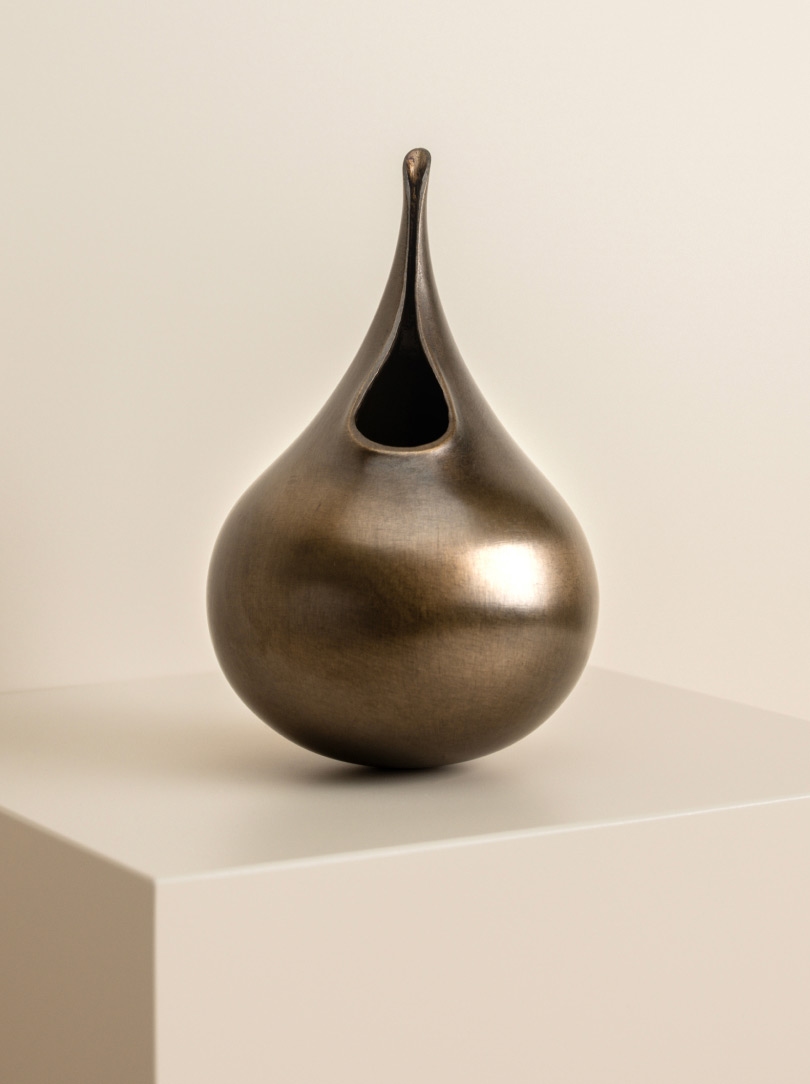 OGATA
Suiteki sauce pourer
Description
The spherical body of this pouring vessel tapers gently to a spout with poetry that makes your heart ache. Crafted by handpicked artisans in Takaoka, in the Toyama Prefecture of Japan, which has been renowned for its copper craftsmanship since the late nineteenth century, Suiteki's shape is reminiscent of a water drop swinging slowly. Its beauty doesn't hinder its function – the base fits wonderfully in your hand with a satisfying weight, and the delicate spout allows you to pour liquids with intention, from soy sauce to salad dressing. 
Details
Material
Care
Returns
Each Suiteki is handmade: slight differences in colour, pattern, shape and size between each product convey their unique character. Thanks to its lacquered interior, it is a multi-purpose piece – whether for soy or other sauces, to hold calligraphy utensils or flowers. Reinforced by anti-tarnish and wax to reduce discolouring, the sauce pourer will hardly rust, while its colouring will slowly change over time.
180 grams, height 105 mm, diameter 65 mm
Taking care of your sauce pourer includes avoiding stacking it with other objects to prevent scratches or cracks. Wipe it with a soft, slightly damp cloth to dust it and use a dry cloth to embellish its surface. Doing this will deepen the colour over time.
Rinse it with water using a soft sponge after each use. After cleaning it, let it airdry fully before you store it again. Do not wash it with any cleansing agents and avoid using abrasive, metal or wood sponges, dishwashers or drying machines.
It must not be directly exposed to temperature shocks – whether from a flame, conventional oven, microwave, induction cooktop, freezer, refrigerator or other source of heat or cold. Avoid any shocks or friction. Should you nevertheless notice a crack appearing, put it out of use to avoid unexpected breakage.
Each sauce pourer is wrapped carefully. Once the paper is unwrapped, the oxidation process will begin. For this reason, Suitekis are all final sales.