Play Movie
Listen
to Katherine Kennard
reading this story
The balance of beauty and function
Arts & Science
To step inside an Arts & Science shop is to venture into another world. Whether it be in search of clothing, jewellery, food or daily necessities, the curation of both space and product have a way of making you feel instantly at ease. The shops come with an invitation to engage with the various products on offer, gaining fresh insight into their stories and craftsmanship. Nurturing communication and connection between creator and customer, they provide an opportunity to consider the value of the items we surround ourselves with on a daily basis.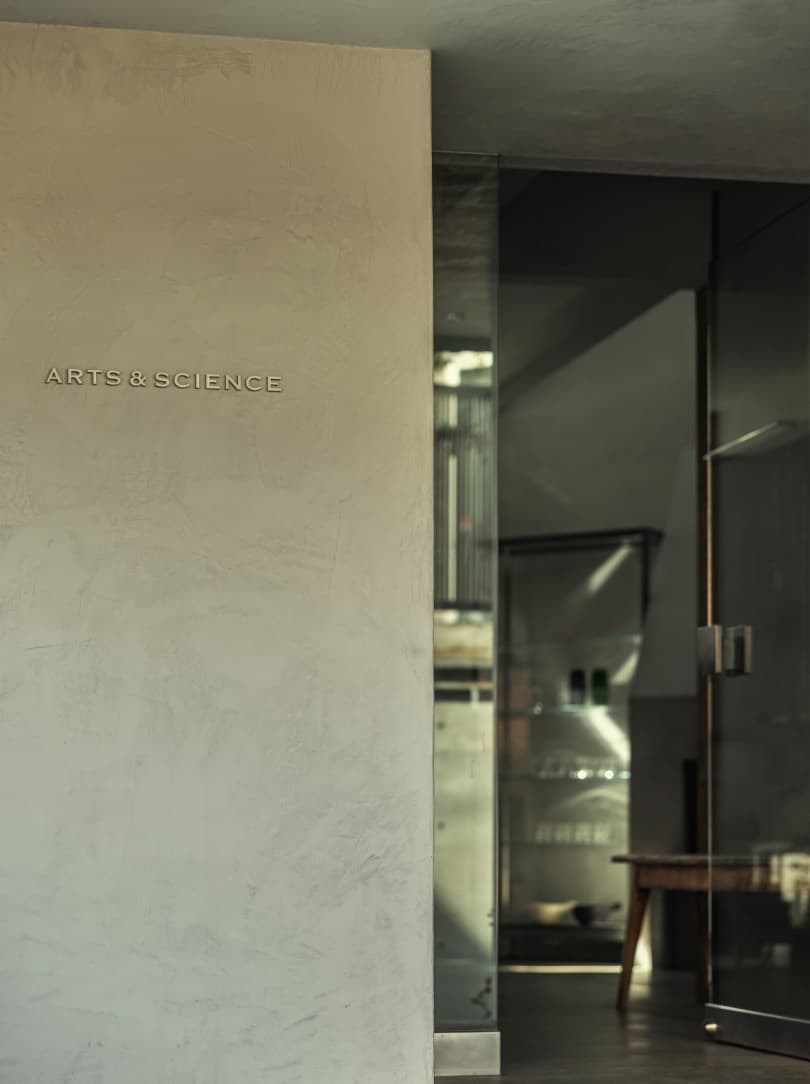 Founded by former stylist Sonya Park, Arts & Science opened the doors to its first shop, tucked away down a Daikanyama backstreet, in 2003. In the two decades since, the brand has grown to encompass eleven shops in locations ranging from downtown Tokyo to Kyoto's Nijo-dori and alongside Ohori Park in Fukuoka. Combining a certain familiarity with a sense of place, the shops present a curated selection of products from Japan and abroad. The lineup includes original A&S products, ranging from all-season clothing to daily necessities, as well as craft collaborations and handpicked items from other brands. The notion of quality over quantity shines through, with each shop's concept and offering shaped by Park's commitment to presenting only the things she loves – tools for living that are 'truly good', rather than simply 'good enough'.
When it comes to what constitutes a truly good product, the origins of Arts & Science provide an insight. The name is derived from the organisation of higher education in the United States and Europe into two complementary spheres of knowledge. The arts cover the range of human creation, while science is concerned with understanding the functions of a world that originates from a source other than human invention. Collaboration and dialogue between the respective fields elevates the end result to a new plane: artistic creation is aided by science, and the promise of science is fulfilled in art. 
"If you want to paint something, you need to have quality pigments and a canvas. Those elements come from science. And when you add in art (and artistic expression), the painting becomes complete. Products are no different," explains Park.
"Life is a balance of art and science. If art is desire and science is function, something with an imbalance of those elements can appear a bit strange. Constantly thinking about that balance, whether it be for products or the company as a whole, could be considered the concept or philosophy behind Arts & Science."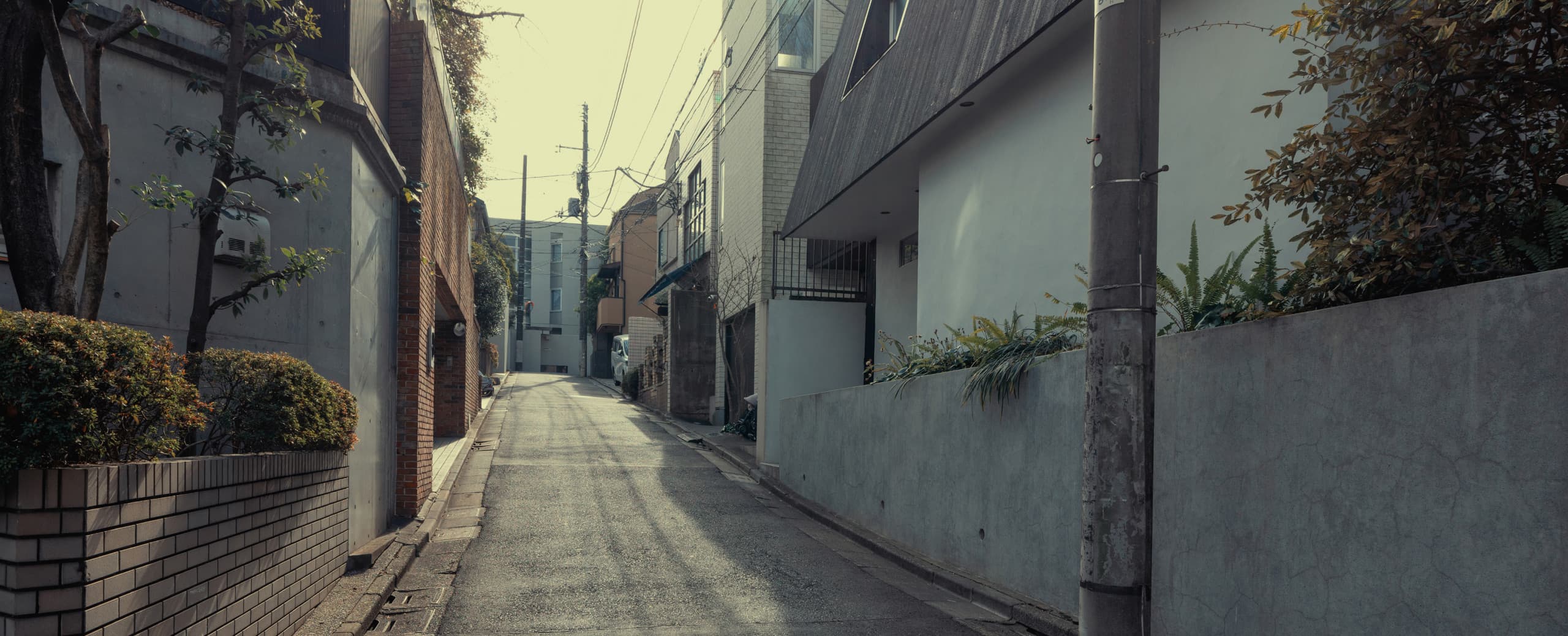 Seated inside Arts & Science Daikanyama, a refurbished home not far from the site of the brand's first bricks-and-mortar shop, Sonya Park is surrounded by products. There are items for daily use at home, along with best-selling products from years past. Even as the brand continues to evolve and move forward, its heritage remains ever-present. Like many of the other shops, the Daikanyama location came about through an introduction, and the journey there forms just one part of the overall experience. Arriving at the destination involves venturing off the main road and down residential streets, before ascending a staircase to the main entrance, where the simple act of opening the door marks an occasion in itself.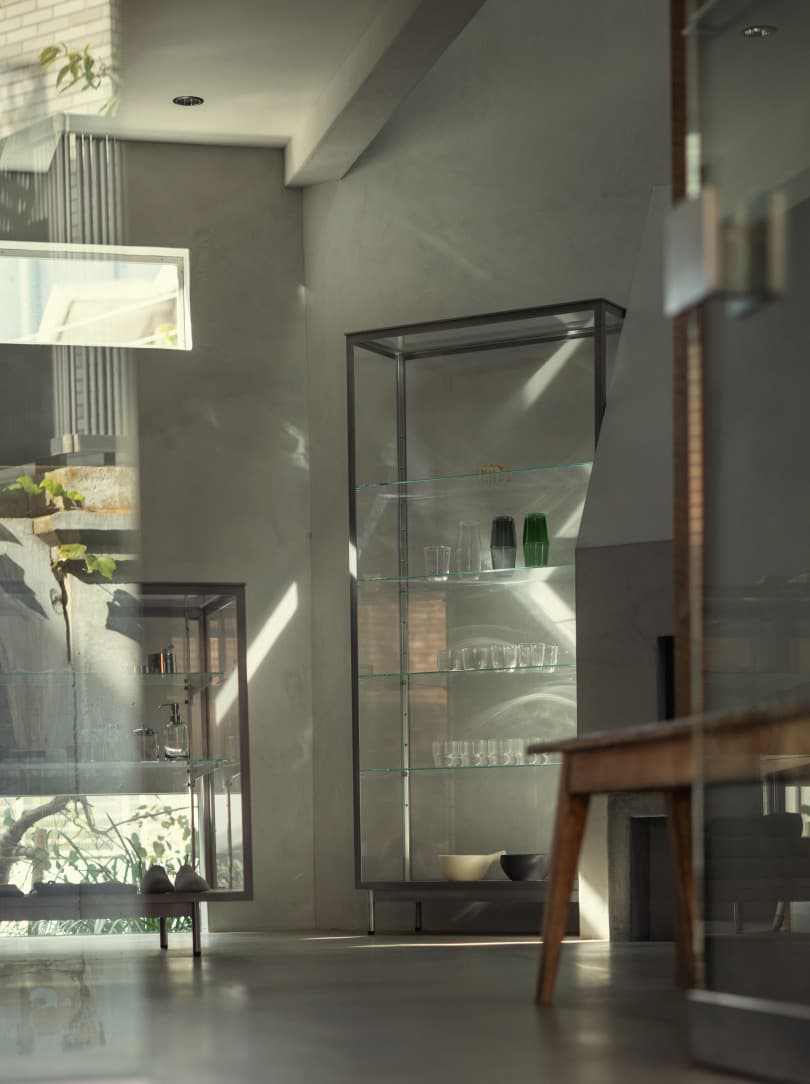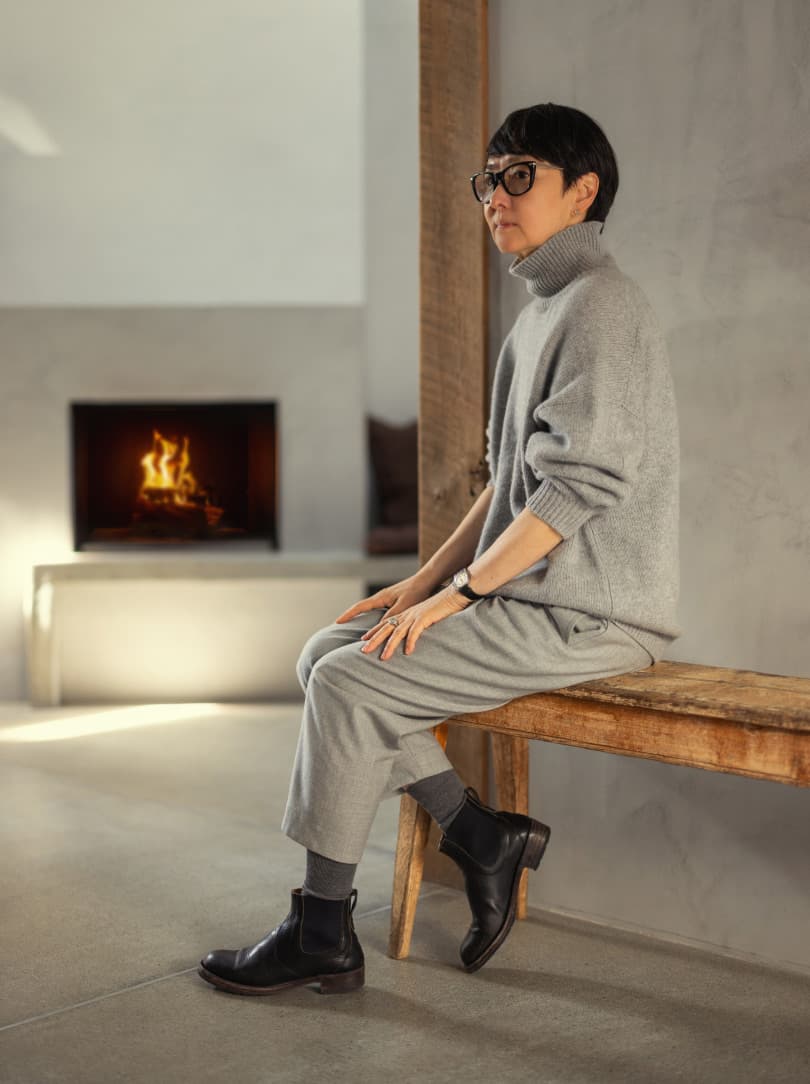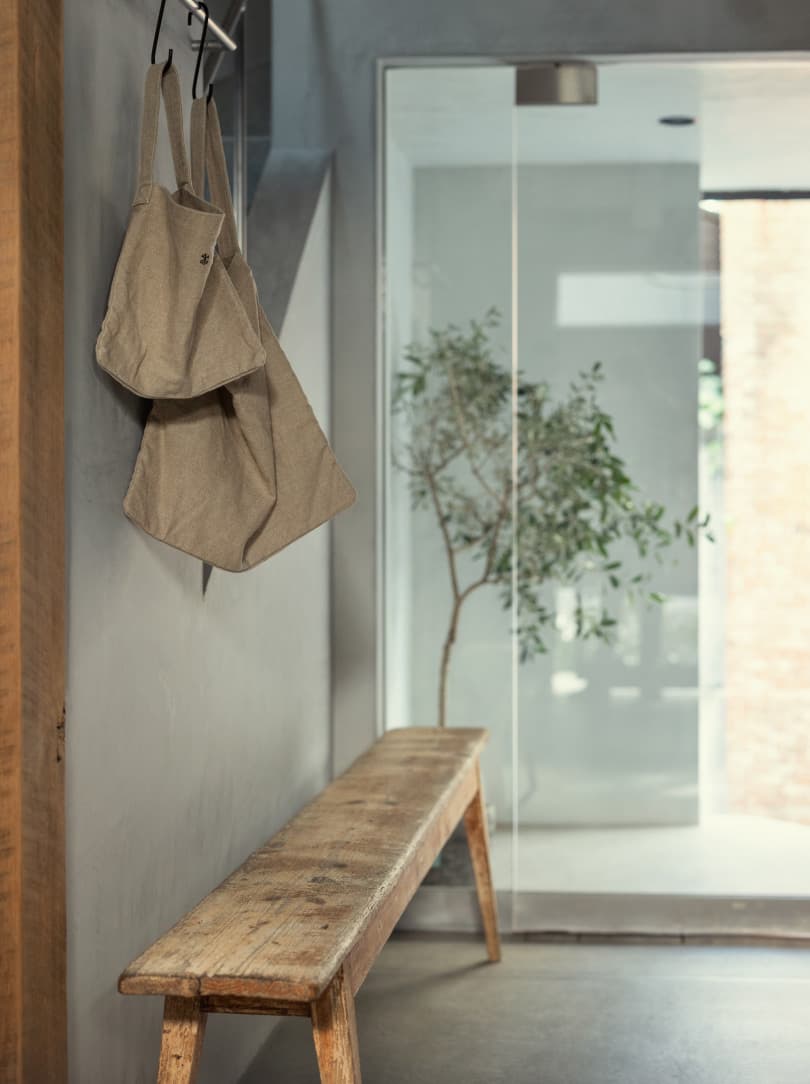 "As a child growing up in Seoul, there weren't really any art museums, so the places I was most impressed by were the department stores. In particular, I was impressed by how things from so many places ended up there and how the spaces were so completely different to daily life," recalls Park, who later moved to Hawaii before settling in Tokyo. "As much as possible, I really place importance on that sense of excitement or elation you feel when you step inside an A&S shop."
Another focus for Park and the A&S team is the role of communication. Whether it be between staff and customer, or a customer's personal dialogue with the space and the items within it, the creation of a conducive environment is an ongoing consideration. For example, the Over the Counter shop was opened in response to the rise of online shopping and the overwhelming abundance of choice. Utilising a large counter to help nurture dialogue between staff and customer, the shop recalls the spirit of old-fashioned counter-based retail. Counters feature prominently in other shops, prompting conversations that not only shed light on the background of products, but provide customers with the knowledge and awareness to make informed decisions.
The lineup of A&S originals has grown to encompass a wide range of products. Ranging from sweaters to indoor shoes, bags, stationery and soaps, these tools for living can be linked back to the first A&S product: pyjamas. At the time of the brand's launch, the idea of making clothing and accessories was not in Park's sights. Instead, she worked as a curator of sorts, filling the shop with vintage pieces, flea market finds from England, France and beyond, furniture and other items from her styling work. The idea of 'unseen luxury, only for oneself' guided her selections, but when it came to pyjamas, good designs proved scarce and would often go out of production.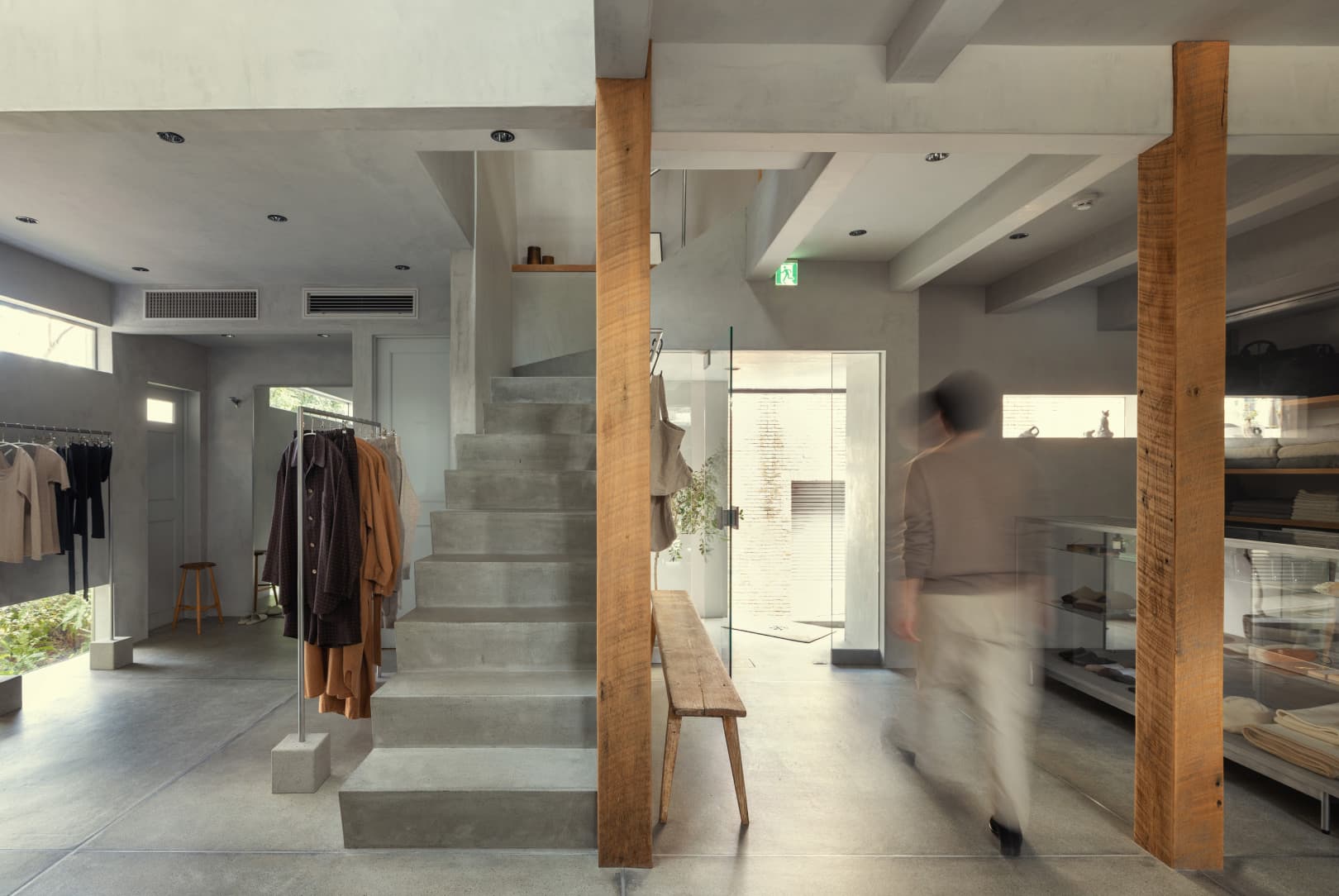 Building upon her desire to introduce quality items, she set about creating original pyjamas, something that truly embodied her idea of luxury for oneself. Eschewing fluffy fabric for a more classic cut-and-sew design, the first A&S product was born. Decades later, the pyjamas remain central to the brand's growing lineup of products. 
Crafting a garment from scratch proved an eye-opening experience and shaped how future products were designed. Focusing on lifestyle basics – things that can be used day in, day out – underlined the importance of sourcing quality fabrics and materials. Park also decided to produce her designs in Japan, where the presence of small workshops and artisans allowed the brand to focus on high-quality manufacturing at a sustainable scale. Finally, subtle branding made the products appear intentionally anonymous. "I wanted to place importance on the people themselves," says Park. "The idea was to take a step back as a brand, allowing the focus to be on the person using or wearing the product."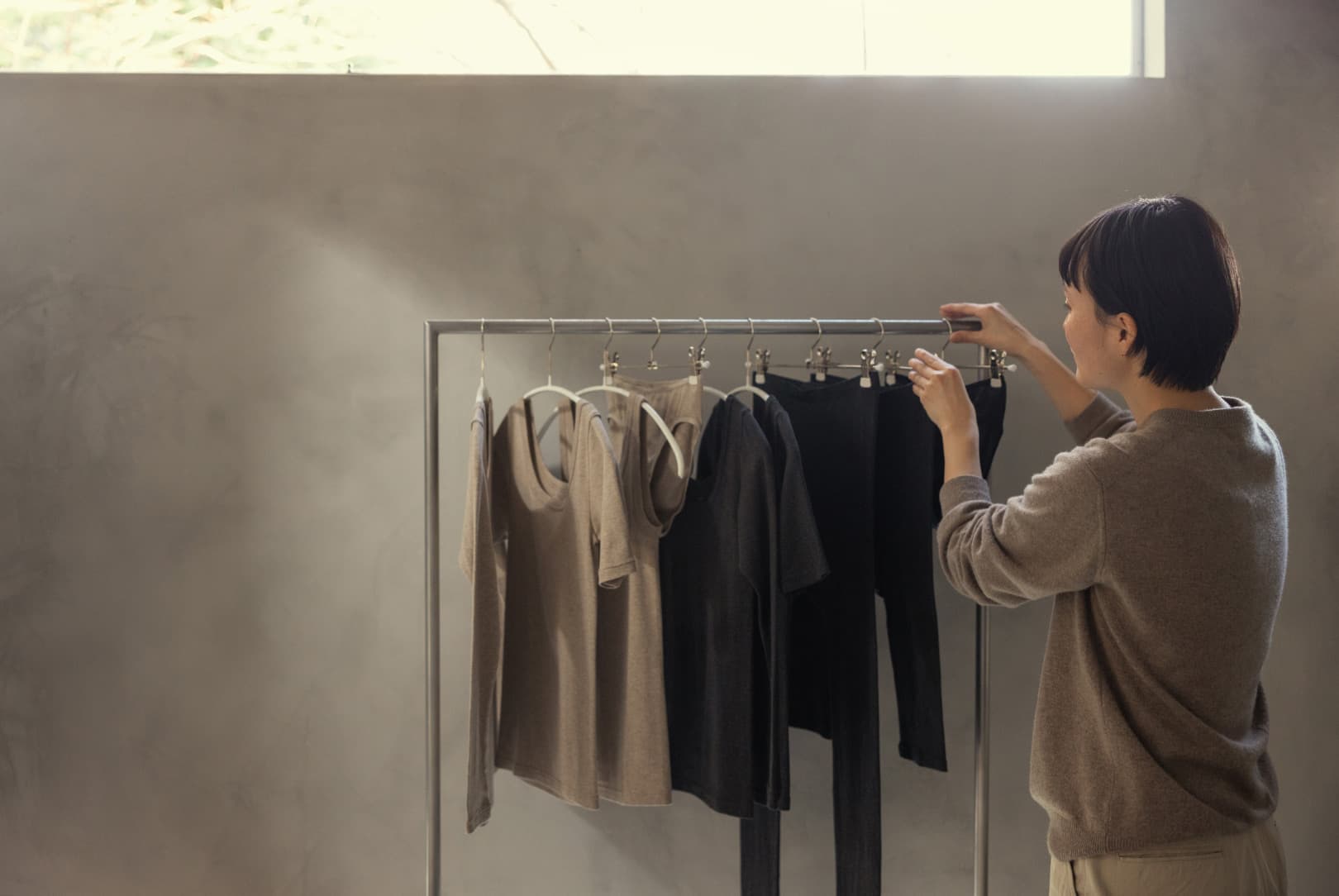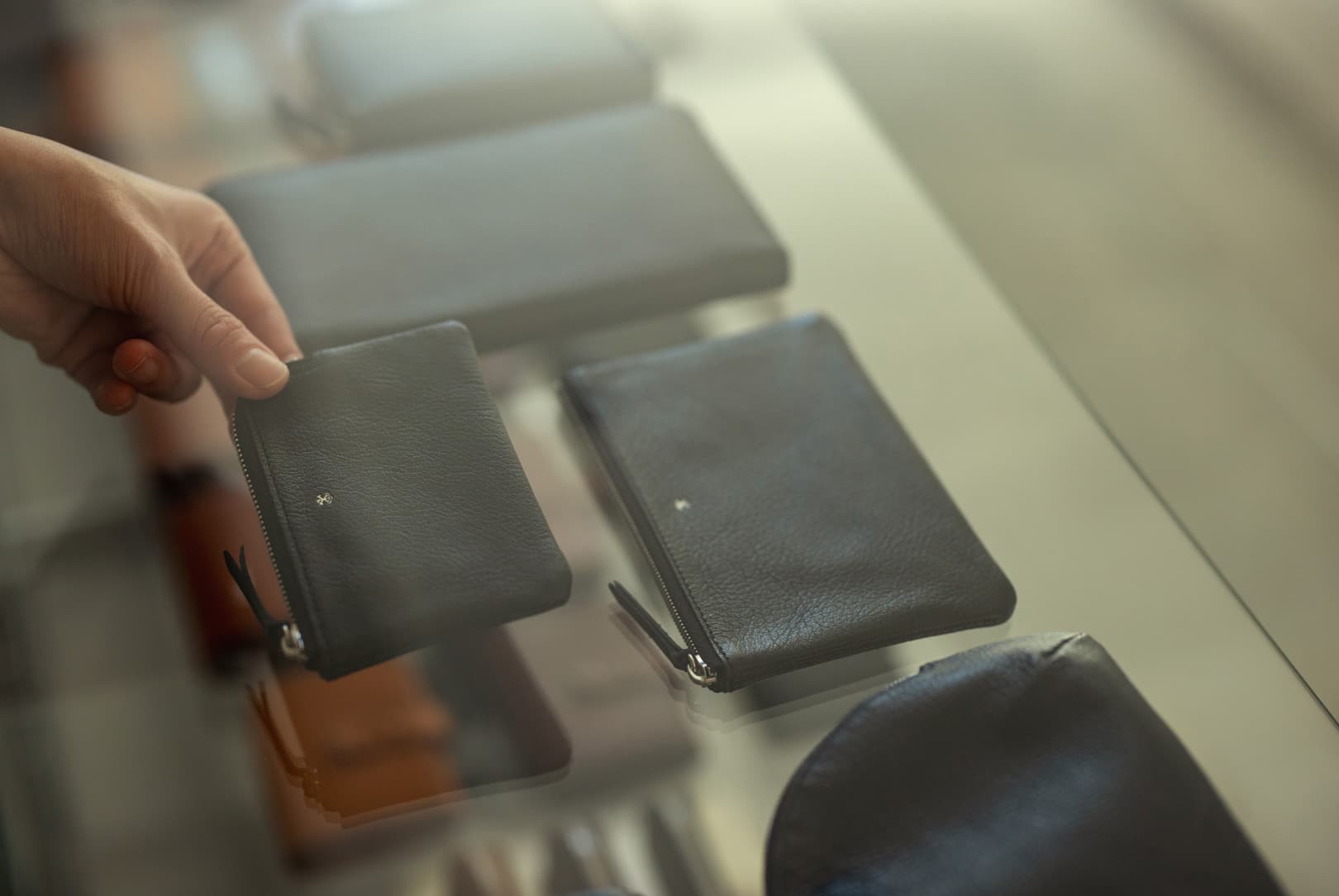 The opening of a new flagship, Arts & Science Aoyama, in 2004 provided the chance to explore clothing designs of a different kind. Returning to her vintage wares, one-off items that once sold were hard to find, she honed in on workwear from the late 20th century. These unique garments, produced with the body types and tasks of workers in mind, were recorded, edited and remade using old fabrics, resulting in a concise collection of womenswear.
"Good design has an individuality, which may even be slightly unnecessary, that draws you in closer, even if it may actually be a little hard to use."
SONYA PARK
"In the past, mothers would sew clothes for their children and people lived in close proximity to the work of human hands. However, today's way of life is different. Looking at a piece of clothing, people find it hard to imagine how it was made, so they assume it simply came out of a machine, which isn't actually the case," says Park. 
"Clothes have to be sewn by someone and even a machine has to be set up by someone. People like things that are cheap and are sceptical of those that are expensive. I want people to think the other way. I think we should question cheap things and how they are made, because we often forget about the people involved."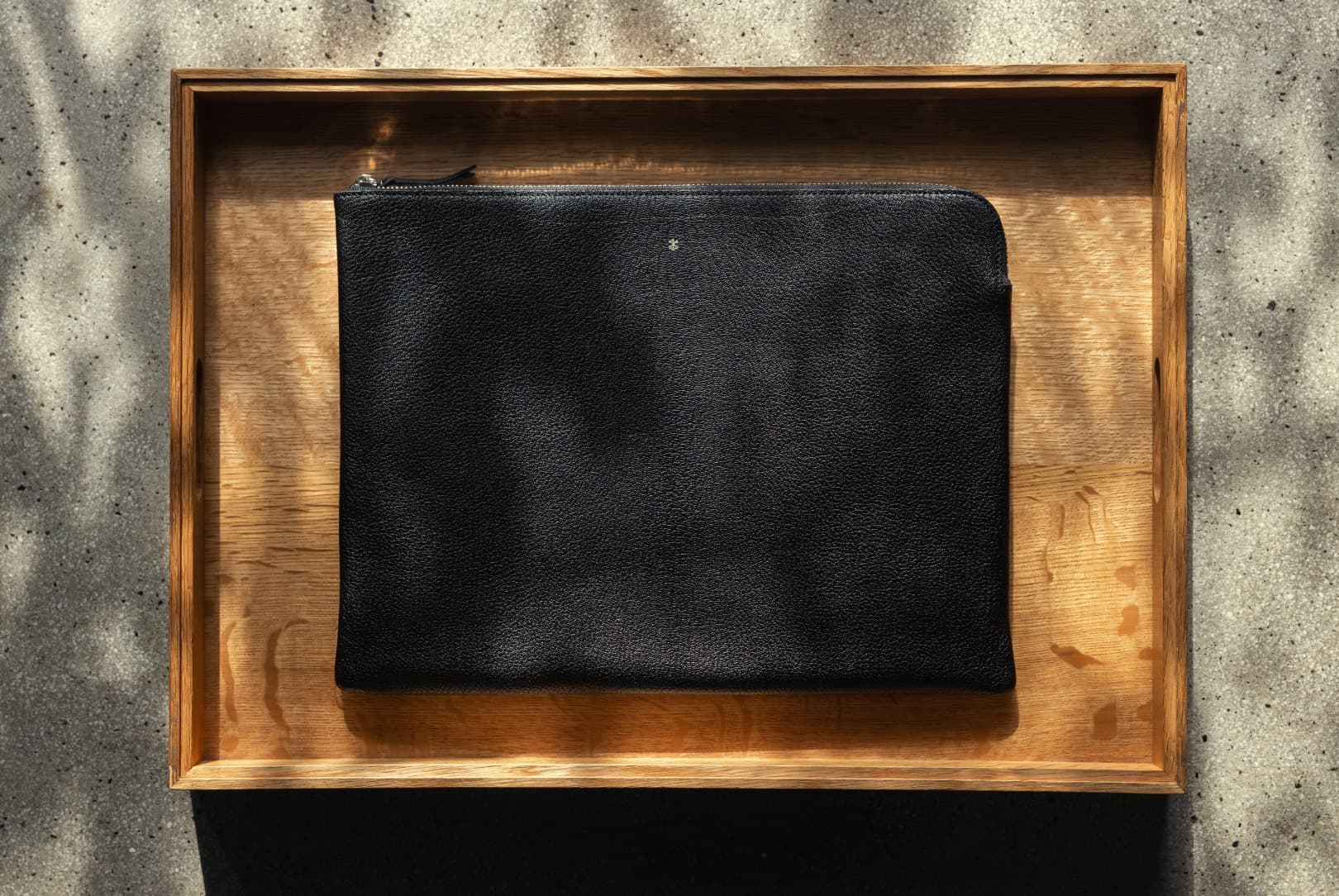 The A&S clothing line is now complemented by a range of leather goods featuring simple, elegant designs and craftsmanship of the highest quality. Pouches of various sizes, clutch bags and other items are made from materials such as silky, supple goat leather, deer leather with a unique grain structure, and box shoulder (cow leather), which retains its individual characteristics and ages beautifully. "The leathers have great texture, but material alone is not enough. Anything from the overall appearance to the zip closure can affect the final product, so I'm particular about each and every detail," notes Park. "The leather can be a challenging, so we work with artisans who are highly skilled, experienced and take a careful approach to their craft."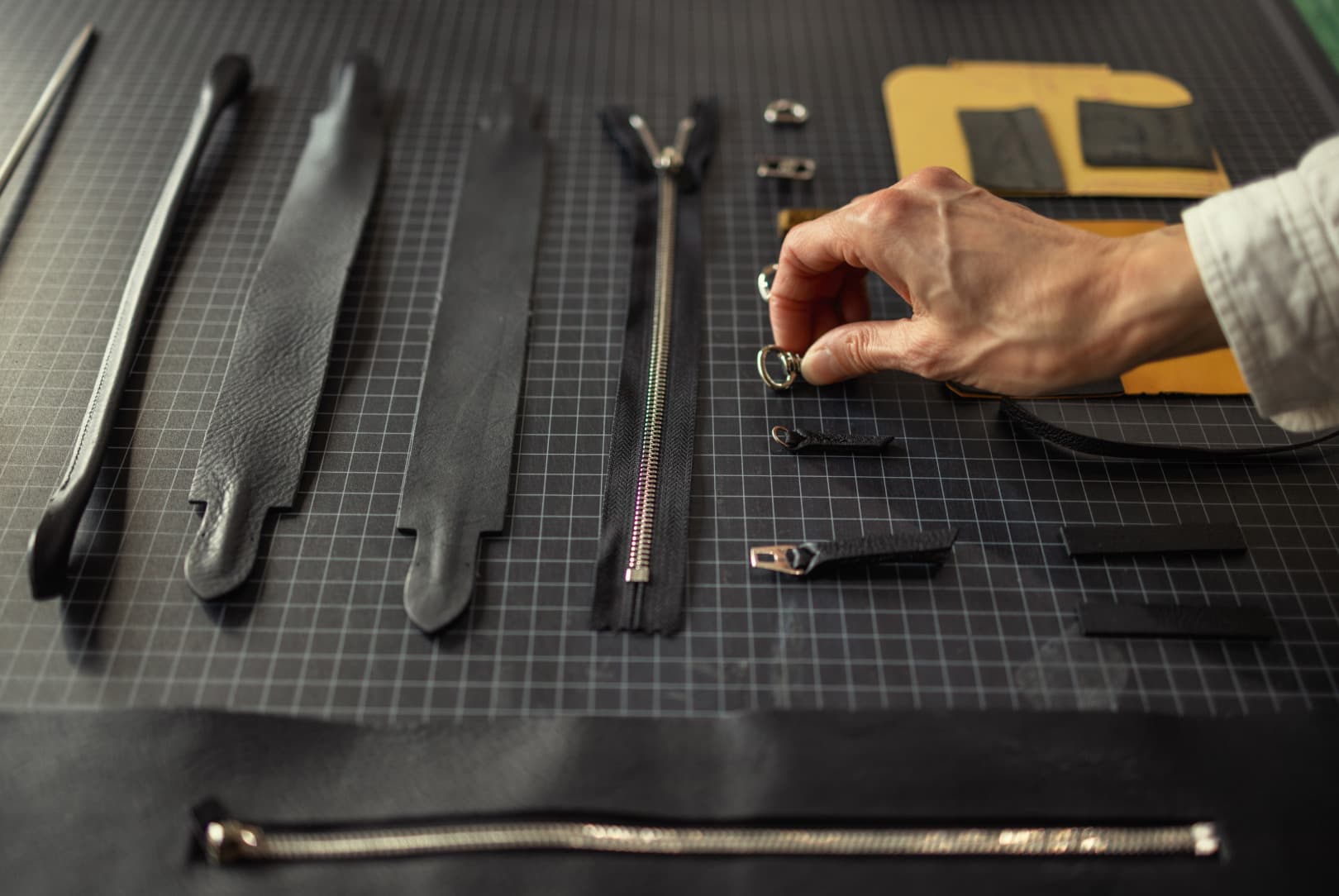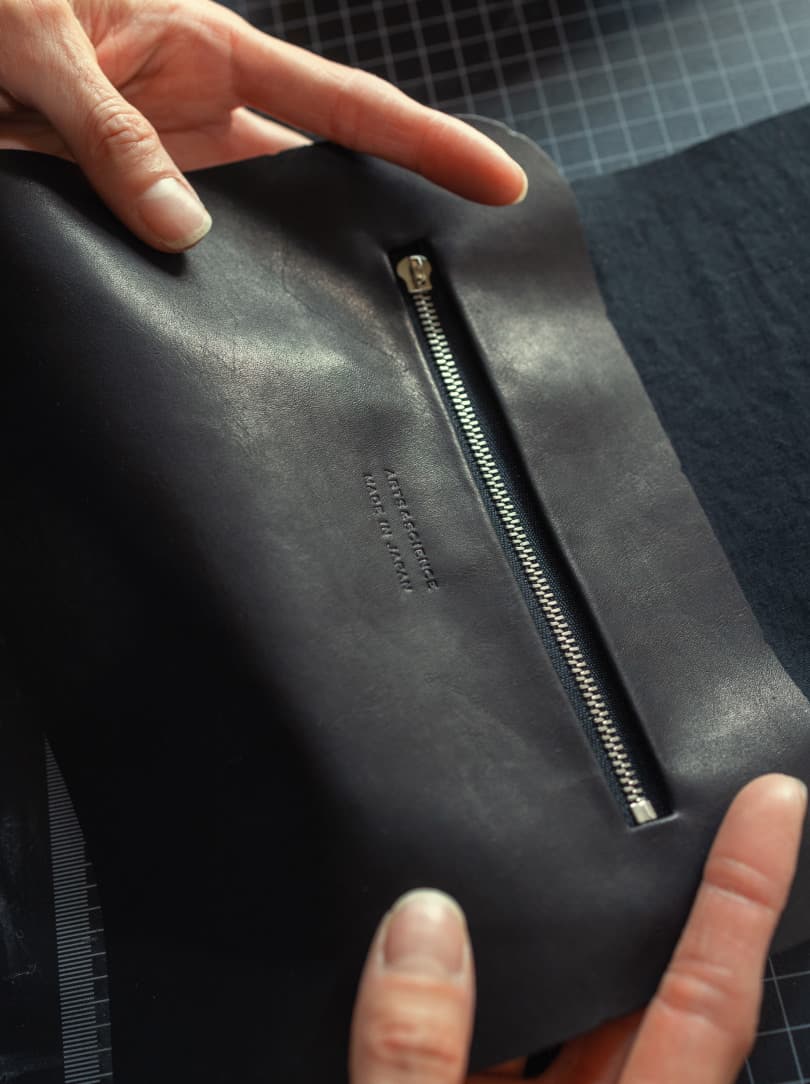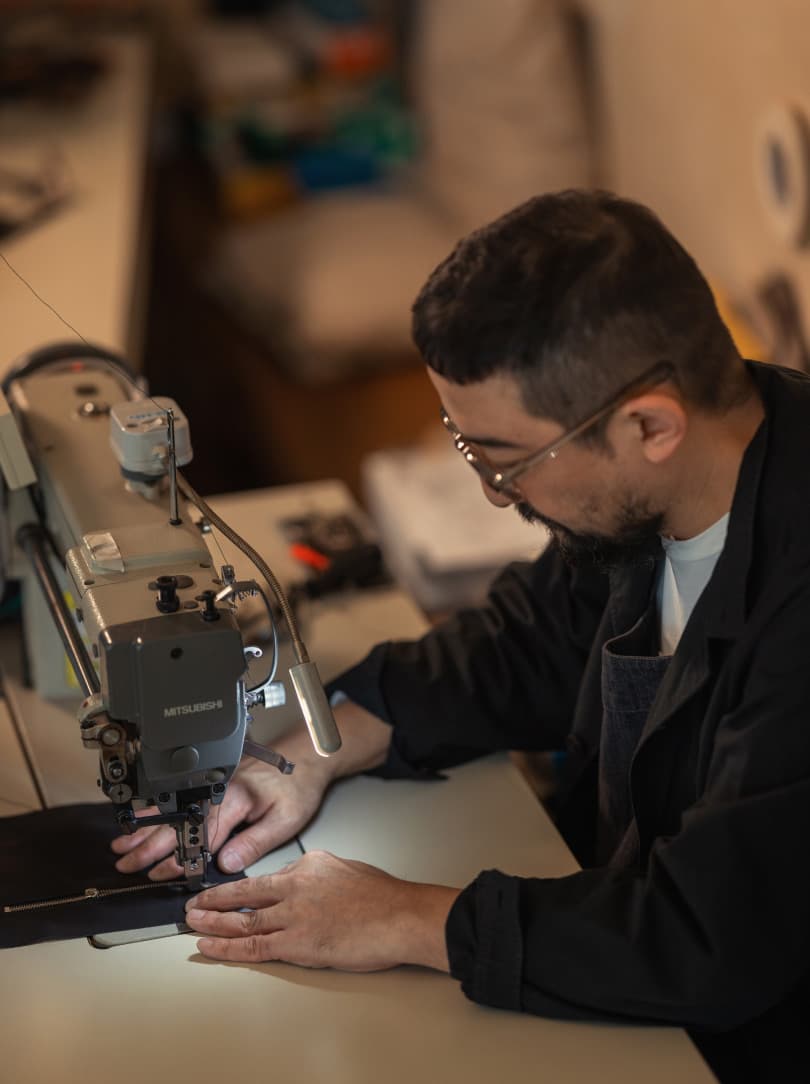 Park's own collection of pouches spans the spectrum of sizes and materials, with the ever-evolving textures adding to the enjoyment of using them to organise items on a regular basis. "Ageing is a lot like growing old. Some things can only be understood with time. And no matter how much you study, some things only come with experience. Without the passing of time, ageing simply can't happen. I think that's what makes it so attractive: it's a sign that something was truly loved by someone."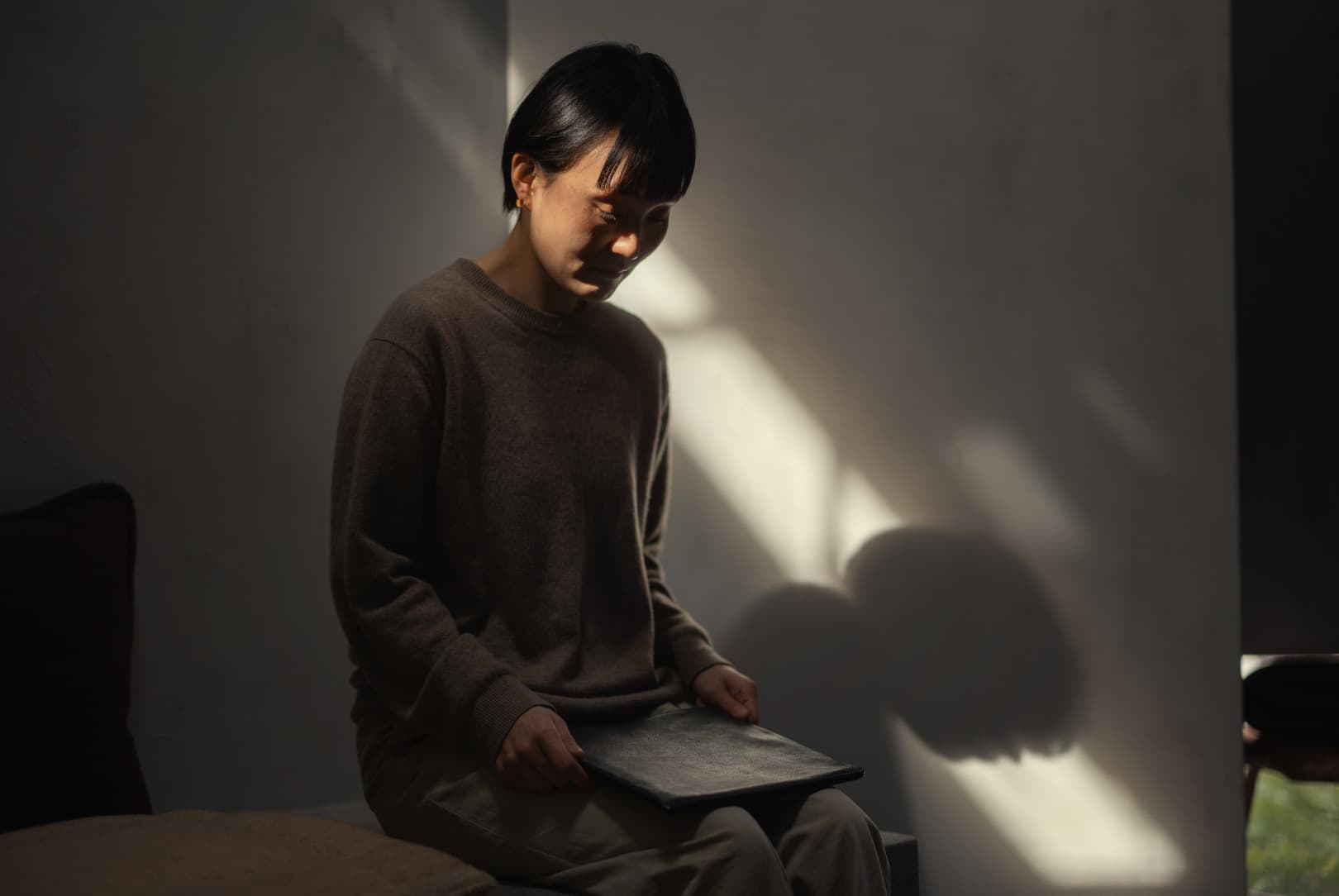 Designed, developed and manufactured with a long life in mind, each A&S product explores the balance of beauty and function, arts and science.
WRITTEN BY BEN DAVIS
PHOTOGRAPHS BY NICO SCHAERER