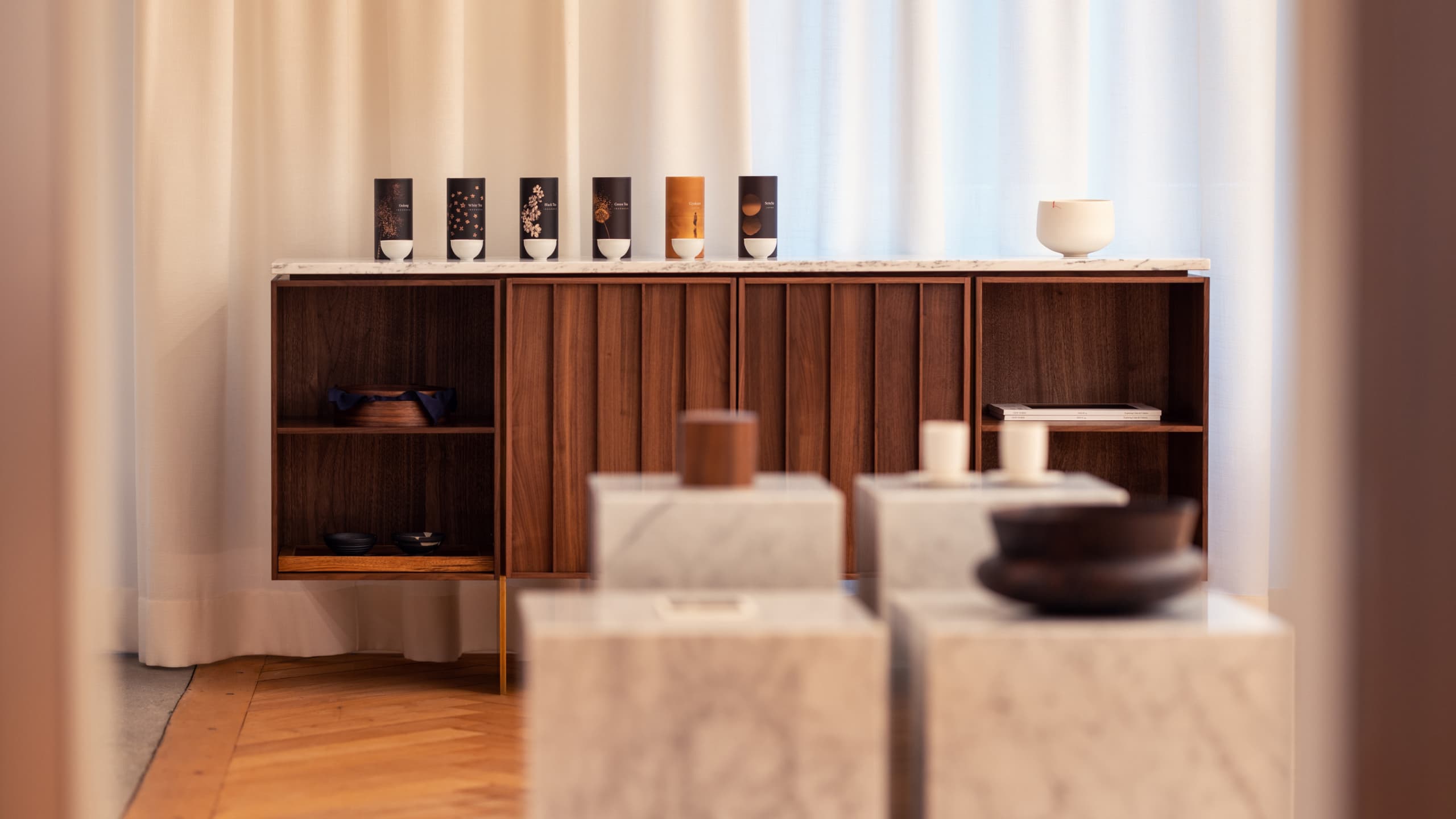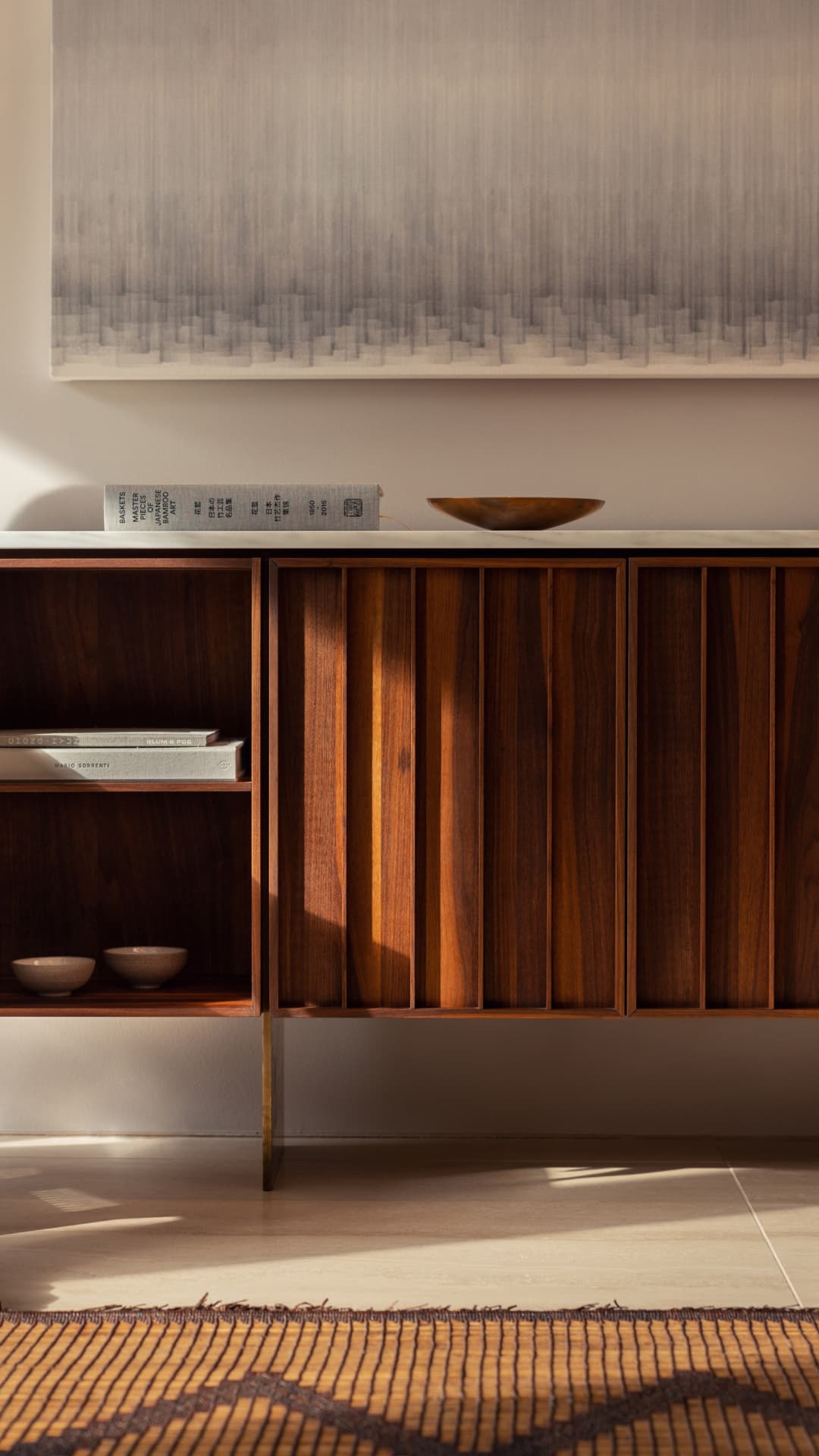 Refined minimalism with a warm touch
Choosing the main piece for a room is a joy like no other, because it is the beginning of everything. It can be an invigorating fresh start, unveiling unimaginable possibilities within a familiar space. Our AGOBAY sideboard is an elegant, minimalist signature piece, with a visually light appearance beautifully refined with subtle details.
Made of high-quality solid American walnut, this piece exudes warmth with the natural curves and twists of its dark brown hues. The sense of richness and softness of the wood is balanced by the clear and simple lines of its design, all perfectly harmonious and symmetrical.
"This first piece in our AGOBAY furniture collection encapsulates the very essence of warm minimalism that permeates every object, place, and experience we design and curate."
René Allemann, Creative Director, AGOBAY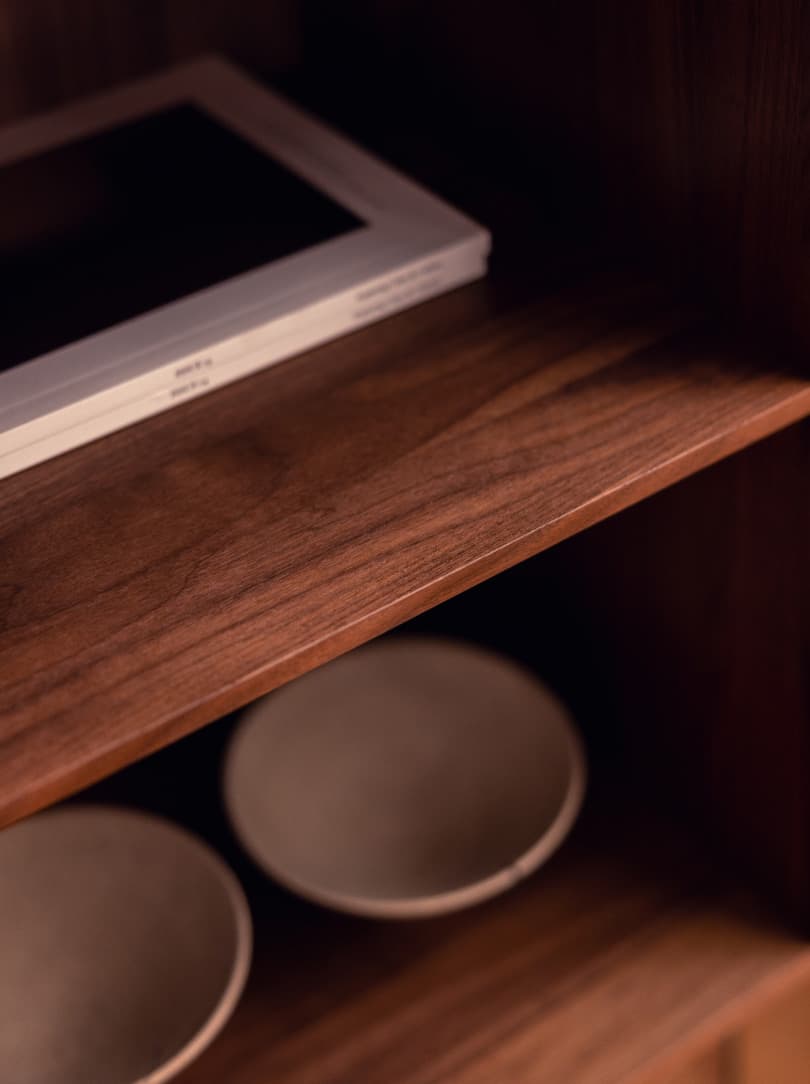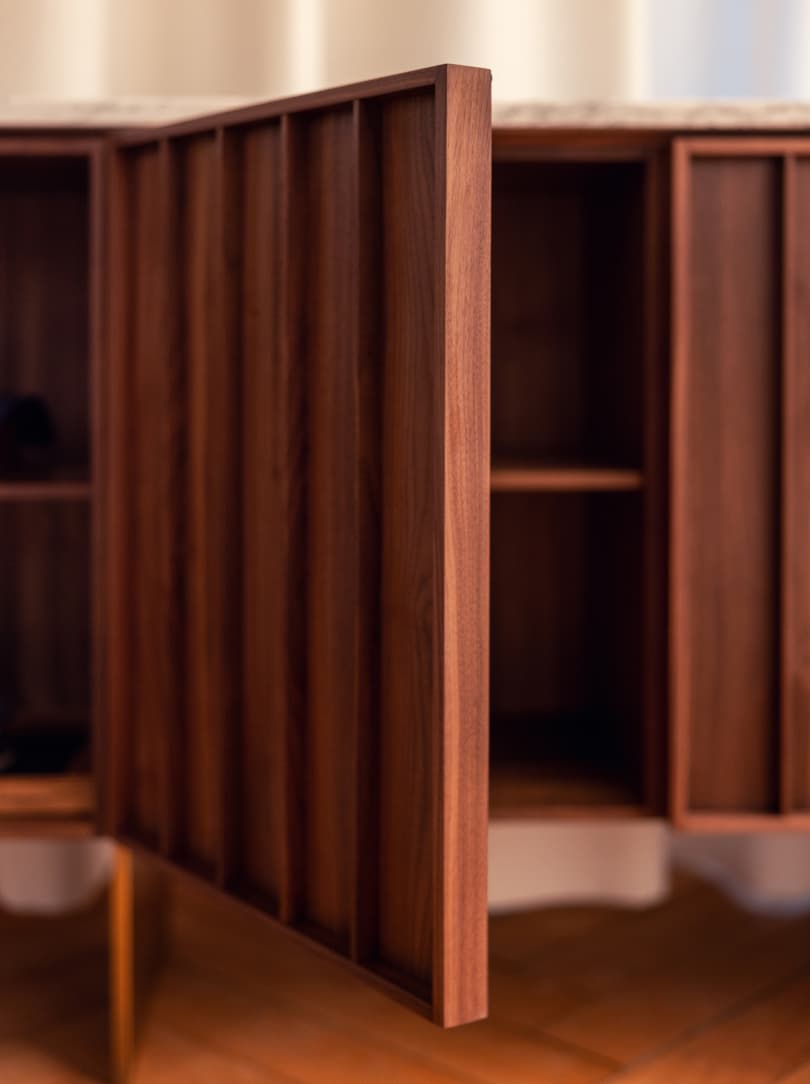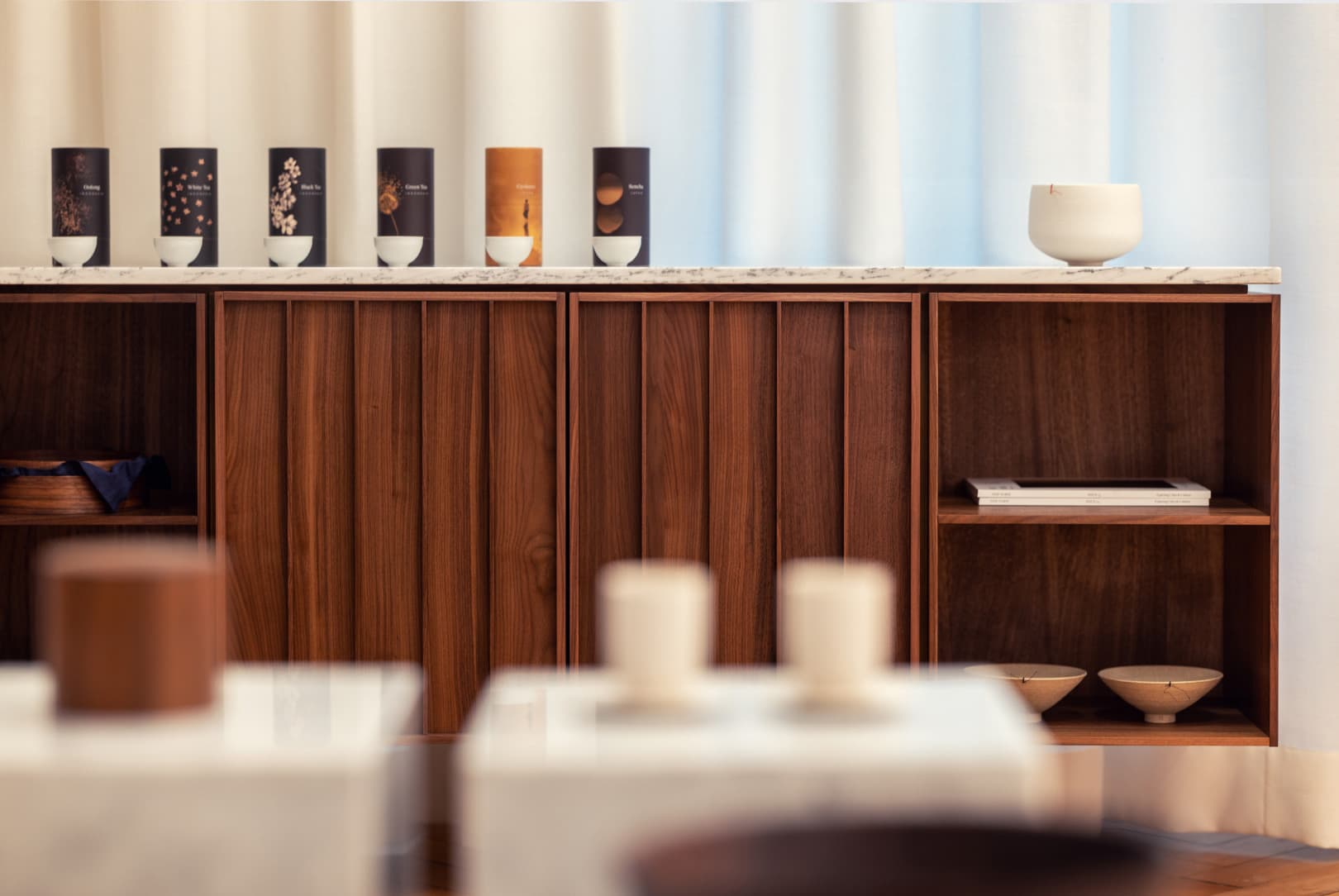 Renowned for its exquisite beauty, a slab of Carrara marble serves as the perfect surface on which to display and keep your cherished objects, treasures, books and magazines close at hand. With subtle variations in colour, it is available in refined light grey, as showcased here, or with delicate golden undertones.
The sideboard exudes a soothing sense of calm, heightened by the optimal size and depth of the visible compartments – two on each side. The central section is dedicated to the closed compartments; the doors open gracefully when gently pulling one of the wooden sticks, left for the left side and the right for the right side. Upon opening, you will discover two spacious compartments on each side, offering flexible height adjustments to accommodate small and large objects alike effortlessly.
It stands on two brass plates, a refined detail that catches your eye on a closer look. The relief effect, borne of the symmetrical arrangement of wooden sticks that define each compartment and adorn the sideboard's doors, is mirrored in the subtle gaps that have been intentionally incorporated between the plate and the outer edge of this piece. This interplay of depth and relief enhances the visual appeal and refinement of this unique piece.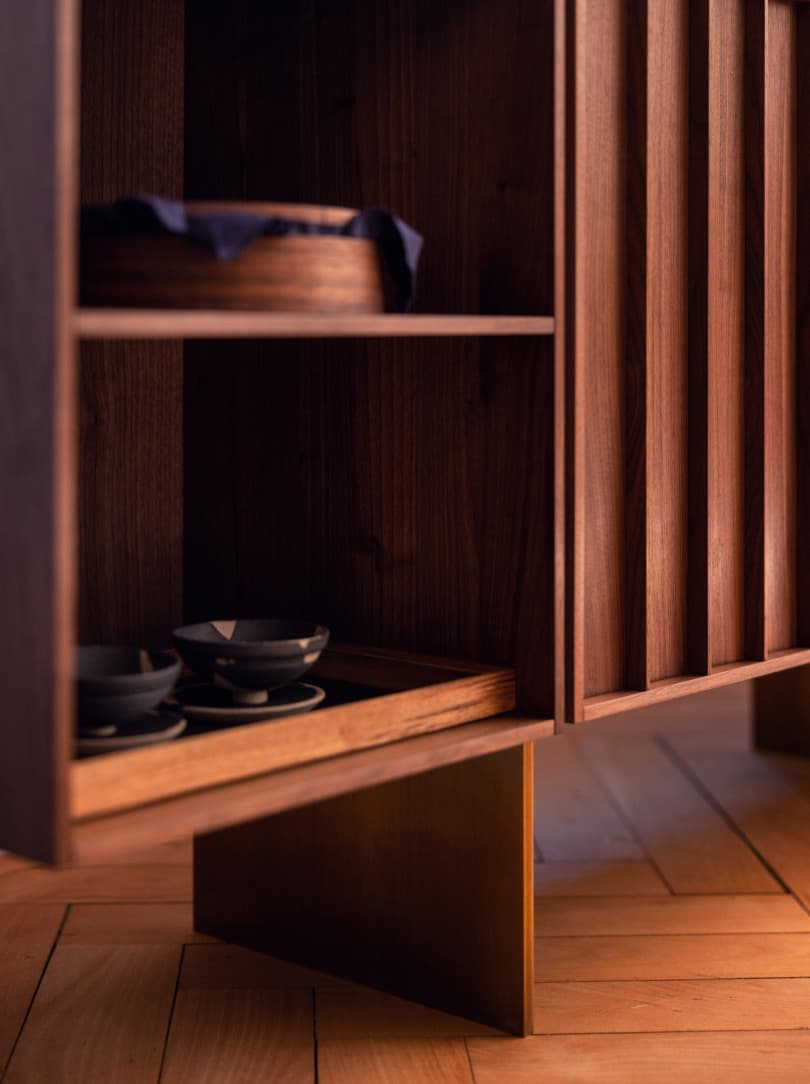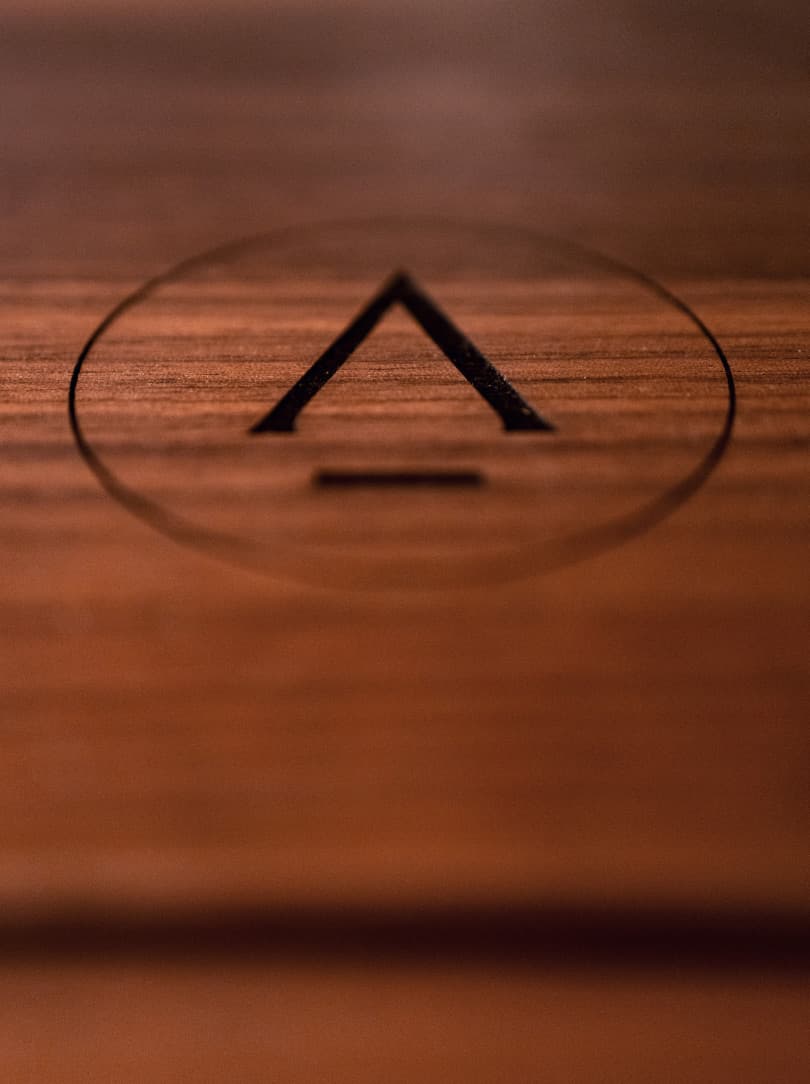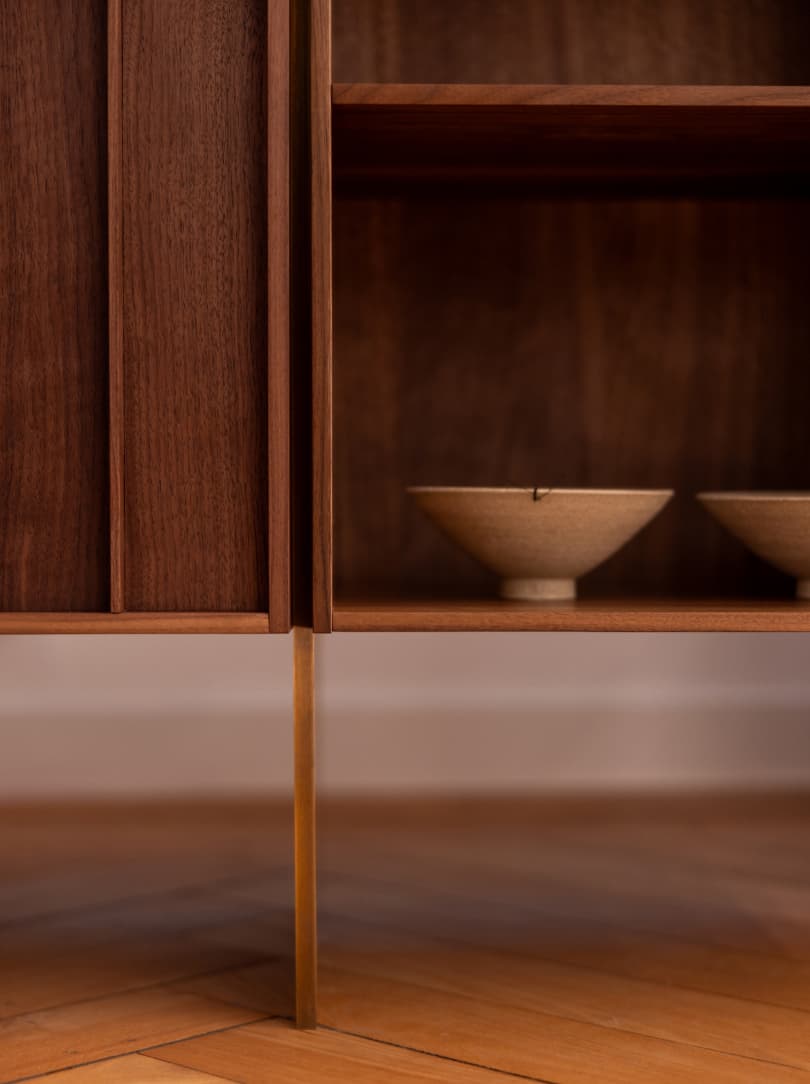 The walnut is meticulously finished with a hand-rubbed natural oil, exclusively chosen to preserve the wood's innate splendour. Besides protecting the surface, the oil penetrates deep into the grain, resulting in an enhanced richness and dimensionality.
You are warmly invited to experience the AGOBAY sideboard at our showroom in Zurich. For any questions, please do not hesitate to reach out to our team at info@agobay.com – we'll be delighted to advise you personally.
Price on request.